By W. Jean Kwon, Ph.D., CPCU Faculty Chair and the Edwin A.G. Manton Endowed Chair Professor in International Insurance and Risk Management The School of Risk Management, St. John's University, New York, the U.S.A.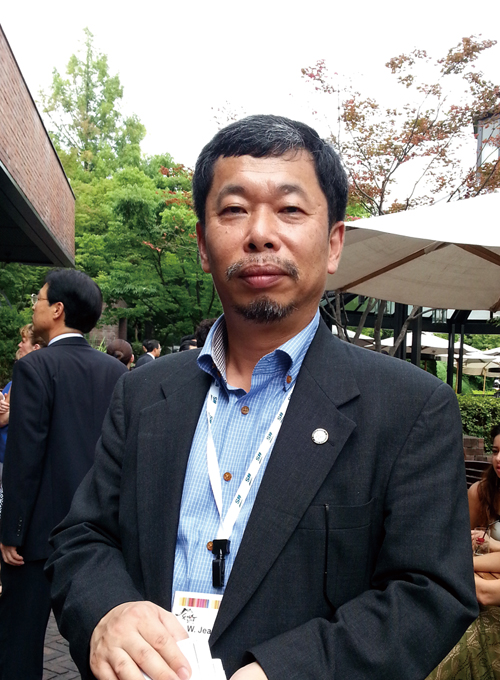 By W. Jean Kwon, Ph.D., CPCU
Faculty Chair and the Edwin A.G. Manton Endowed Chair
Professor in International Insurance and Risk Management
The School of Risk Management, St. John's University, New York, the U.S.A.
The insurance industry has long been in the business of identifying and evaluating risks and architecting programs to effectively control and finance the risks. By managing risks of others, insurance companies help individuals better balance their current and future consumption of wealth. They assist client organizations in managing operational, financial and strategic risks, thus helping them to be more efficient and competitive. The industry plays so important role that no governments would sustain economic development and growth without its service. Its importance rises as more countries become regionalized and globalized. Its operation thus relies on, among others, an adequate supply of human capital.
However, the supply of manpower, especially talent workers with a passion for risk management and insurance, remains as a critical issue for insurers of all sizes in all economies. We do not have explicit or standardized valuation functions for human resources. We treat them as intrinsic capital that simultaneously supports the entire functional areas of the insurance company. The value may not be seen clearly and some employers even fall in love with the "myth of talent paradox."
The human capital attraction and retention challenge intensifies due to a combining effect of industry-specific, economic, social and demographic factors. Population aging, general public's limited knowledge about insurance, consumers' view that insurance premium is merely expenditure and pedagogical trends in business schools worldwide. There is also human capital obsolescence risk.
It seems the assumption that there is a constant supply of young human capital that helps an economy to sustain its growth no longer holds as population aging has become a major risk globally. Using survey findings by intergovernmental agencies (e.g., the OECD, 2009, 2012; the Asian Development Bank, 2012; European Council, 2000 & 2010; and Eurostat, 2004), research institutions (e.g., Deloitte, 2006, 2008 & 2010; McKinsey, 2010; Reputation Institute, 2010; and Towers Watson, 2011 & 2012), government agencies (e.g., GAO, 2012; Employment Information Service, 2008; US Department of Education, 2000), insurance organizations (e.g., Lloyd's, 2011; and Insurance Information Institute, 2012) and academic research papers (e.g., Athley, 2004; Dean and Cianni, 2011; Sweet et al., 2010), we find the relationship between population aging in general and demographic shift within the insurance industry.
The findings indicate that the financial services occupation group requires high competency in cognitive abilities, social perspectives, management knowledge and communication skills but not much in technical, physical/sensory or engineering skills. We observe that the insurance industry as well as most insurance companies has not attained high reputation in many but not all countries.
We also examine Risk Management and Insurance (RMI) programs based on research findings (e.g., Anderson, 1988; Gardner and Schmit, 1995; Mandell, 2008; Griffith Insurance Education Foundation, 2011; Japan Insurance Academy, 1999; and Kim, 2012) as well as on investigation of the programs as a major or minor in colleges and universities mainly in North America and the Far East. The findings indicate that typical RMI programs comprise mainly foundation courses, which is in line with the conclusions by Gardner and Schmit (1995) for the US and by Kwon (1999) for Asia-Pacific. We also find that a number of US institutions utilize academic internship to help their students generate real workplace experience and make them more marketable. This initiative, on the one hand, reflects the academic community's attempt to nurture students' work skills even before graduation and, on the other, the industry's willingness to train and eventually keep those future talents.
The field of insurance is not widely known to the general public for the reasons we additionally find. It is, however, viewed as an attractive area to the students studying the subject and as very attractive to the ones who are already in the industry. Therefore, the employers need to find how to broaden the understanding by the young population ? particularly, college-bound high school students and college students in business schools ? about the contribution the industry makes to the society and economy and about the professionalism the industry employees carry. Two equally critical challenges are: how the industry, working together with the academic institutions, can attract more students to study RMI and help the students who are already studying RMI fortify their knowledge foundation and soft skills to become future insurance professionals; and, as the worker population ages, how to improve its retention of talent workers.
We offer the following recommendations. First, companies increase their public relations activities so as to generate a more positive image of the insurance industry. Second, more companies need to work with local academic institutions for adoption of RMI as a major field of study and, for those institutions already with a program, for coordinated development of students' learning in class and at workplace. Third, employers must review the effectiveness of existing personnel development programs and revise and improve them as and when necessary. Finally, insurance companies need to prepare for talent morbidity across sectors and countries.
The disparity in academic programs and industry human capital skills needs can inflate human capital obsolescence risk. The disparity may be soft skills specific (e.g., oral and written presentation), knowledge-specific (e.g., the breadth of courses in the academic major) or both. The narrower the disparity, the lower the obsolescence risk management cost. All parties of interest thus must coordinate their efforts to find and retain workers, young and older, who are talented and possess the qualifications that the industry needs.