FSC inaugurate a new stock exchange to help SMEs' smooth funding through the financial market prior to their listing on the KOSDAQ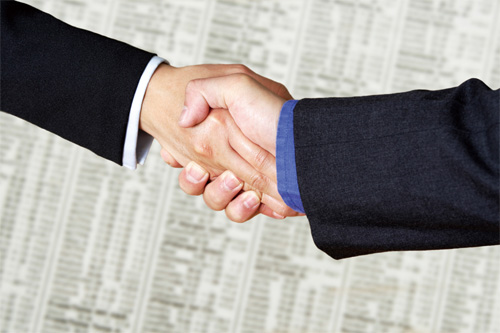 The Financial Services Commission (FSC) will soon introduce the Korea New Exchange (KONEX), a submarket for SMEs' direct funding. The following are excerpts of a written interview with Seo Tae-jong, director general of the Capital Markets Bureau at the FSC, in which he spoke of the terms for listing new companies on the KONEX and other policies.
Question: Will you tell our readers about the purpose of the establishment of the soon-to-be Korea New Exchange (KONEX) in addition to the existing KOSPI and KOSDAQ?
Answer: The inauguration of KONEX is designed to help small and medium enterprises (SMEs), which accounts for 88 percent of the nation's total jobs, create more jobs, thus contributing to the development of the national economy. They depend too much on commercial banks for borrowings, so their direct funding is too low. That's the reason unlisted SMEs have a high debt ratio and a burdensome load of interest payments.
Accordingly, financial regulators are seeking to inaugurate a new stock exchange in exclusive use for SMEs so that funds can be secured in a smooth fashion through the financial market at an initial stage prior to their listing on the KOSDAQ.
The successful settlement of KONEX will likely complement the other exchanges, enabling firms to secure funds on KONEX, KOSDAQ, and KOSPI, depending on which growth stage they are in.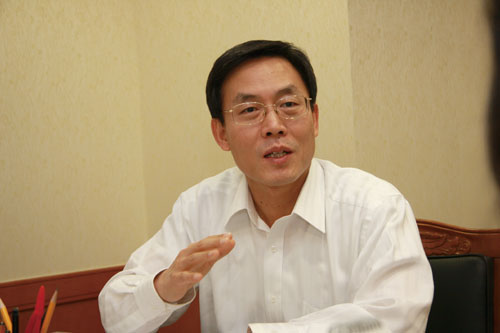 Seo Tae-jong, director general of the Capital Markets Bureau at the FSC
Q: Who will be qualified to participate in KONEX?
A: Qualifications for participation in KONEX will be limited to institutional investors, such as professional investors and venture capitalists. KONEX is basically a high-risk, high-return market. Ordinary investors are banned from the market to protect them since requirements related to public notices are relaxed to ease SMEs' burdens. Ordinary investors considered capable of enduring risks and losses will be allowed to participate, however.
At an initial stage, professional angel investors and personal investment cooperatives will be allowed to participate in the market. Ordinary investors with a basic deposit of 300 million won will be permitted to buy stocks listed on KONEX.
Will you specify the terms for being listed and delisted on KONEX?
A: Entry terms will be eased so that up-and-running small venture companies can be nurtured at a beginning stage. Entry terms on the capital size of companies and business performance records will be dramatically relaxed, so companies meeting one of the three terms – 500 million won in equity capital, 1 billion won in sales, and 300 million won in net profit – will be allowed to be listed. The terms for delisting will be minimized only to insolvency and trustworthiness. Financial terms will be not applied in consideration of financially vulnerable structures and corporate performance variables.
But in the case uncertainties companies experience are exacerbated due to the worsening of their financial soundness, contracts with nominated managers will be cancelled to induce their delisting.
Q: Will you compare KONEX and new stock exchanges of major countries?
A: Major countries, including the United Kingdom and the United States, now operate or are seeking to establish diverse types of new exchanges in the interests of emerging SMEs. One success story in focus is the Alternative Investment Market (AIM), established in the United Kingdom in 1995. AIM offers smaller companies flexibility with less regulation for issuing shares and listing and has a nominated adviser (NOMAD) system in place charged with the nourishing of new and up-and-coming companies, ranging from exploration to listing and the providing of post-listing advice. AIM, a submarket of the London Stock Exchange (LSE), facilitates transferring of companies to the main exchange, similar to KONEX.
The United States enacted the Jumpstart Our Business Startup Act, also known as the JOBS Act, to step up support for new promising startup firms.
Canada has the TSX Venture Exchange, a public venture capital marketplace for smaller and venture companies with less regulation, such as relaxed entry barriers.
Q: Will you introduce a NOMAD system?
A: A nominated manager system will be introduced in consideration of the characteristics of KONEX with a focus on startup firms. NOMADs are in charge of providing support for the listing and upkeep of companies and creating relevant firms' information in the interests of investors.
Q: Will you elaborate on a plan to facilitate the transferring of on KONEX-listed firms to the KOSDAQ?
A: AIM and TSX-Venture, the successfully-operated submarkets, encourage listed firms to move on to their main stock.
In an effort to boost KONEX-listed companies' transfer to the KOSDAQ, linkage between KONEX and KOSDAQ will be reinforced by easing regulations for transferring and listing KONEX companies that have been certified in terms of trading, public filing, and outstanding earnings records for a given period of time. For companies whose capitalization averages more than 30 billion won for more than one year of listing on the KONEX, the requirements for their listing on the KOSDAQ will be eased. They will be given incentives such as halving of external terms for listing and minimizing entry barriers, including sales deposit of securities certificates.
Photos on courtesy of FSC