The 'Returnship Program' is designed to provide former female employees the opportunity to work part-time while simultaneously doing housework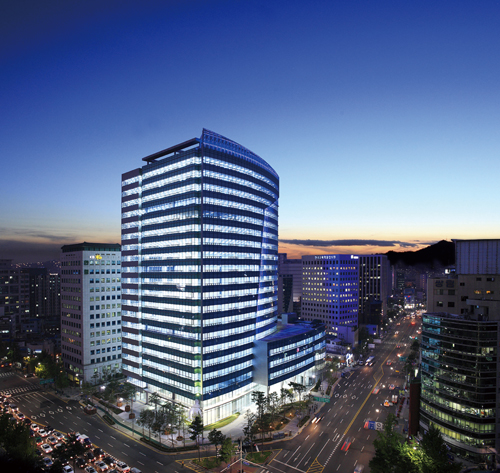 CJ Cheiljedang Headquarters in Ssanglim-dong, downtown Seoul.
CJ Group is launching a program to bring back its female employees who put their careers on hold for maternity leave, childcare, and other reasons in keeping with the government's initiative to create more jobs.
The group announced the so-called Returnship Program on June 13 to rehire 5,000 former female workers over the next five years. The program is designed not only to provide former female workers with opportunities for part-time work while simultaneously doing housework, but also to give a shot in the arm to the flagging economy, CJ said.
CJ has decided to initially recruit 150 women interns as the first class of the Returnship Program next month. Applications will be accepted through the group's web site (www.cjreturnship.com) during the period between June 14 and July 8. There are no limits on age and educational background. Successful applicants will be announced in early August after a personality survey and an interview on expertise are conducted. Interns who prove to be excellent during a given period of internship will be hired as regular employees of the group.
The job-opening areas are in 32 job classification categories for 11 CJ subsidiaries, including development of new products for CJ Cheiljedang; fashion product experience consulting for CJ O Shopping; cultural content planning for CJ E&M; web-mobile design/web site operation support for CJ Hello Vision; and trading operations for CJ Olive Young.
Interns can opt for a four-hour workday or a full-day between 8:30 a.m. and 5:30 p.m. during the interview process.
The business group plans to introduce a 'returnship care system' in which superintendents are given a warning for enforcing the beneficiaries of the Returnship Program to work overtime so that they can work at the workplace and do housework. Superintendents who are given warnings more than five times are downgraded in their yearly work evaluation.
The internship for the 1st class of the program will be six weeks between September and October, and the hiring of regular employees will be done in early November after undergoing an interview by executives. If there are no job-openings within the group, CJ said it plans to do its utmost to provide support to successful interns by arranging for jobs outside the group or assisting them in starting a business.