A whole view of the exhibition hall of the 2nd Korea Camping Fair 2022 that took place at EXCO in Daegu from April 29 to May 1.
As spring is around the corner, camping season is set to begin in earnest in Korea.
The COVID-19 pandemic has been protracted for more than two years, and camping has emerged as a trend for families to enjoy non-contact leisure activities.
The 2nd Korea Camping Fair 2022 took place at EXCO in Daegu from April 29 to May 1, attracting 220 exhibitors, in addition to 780 booths.
The exhibition was hosted by the Gyeongsangbuk-do provincial government and Daegu City government.
Spectators were given a chance to see and enjoy a variety of camping goods, as well as information on camping sites in Daegu and Gyeongbuk.
An opening ceremony took place on April 29 on Day 1. Gyeongsangbuk-do Vice Gov. Kang Sung-jo, Daegu Vice Mayor Chung Hae-yong and other dignitaries toured the exhibition booths, giving words of encouragement to employees with exhibitors and participated in experience events.
On the first day, which fell on a weekday, about 10,000 spectators swarmed the fair site, indicating a surge in camping aficionados and their keen interest in the camping industry.
The exhibition hall was divided into camping vehicles, camping utensils, outdoor items, leisure-sports goods, fishing goods and camping food booths, as well as city and county publicity pavilions and Daegu and Gyeongbuk's joint publicity pavilion.
The fair also coincided with a variety of side events.
Gyeongbuk's publicity pavilion, decorated under the theme "Hobbit, a Village of Small Woods" comprised of eco-friendly camping zones, such as a military natural concept zone and a glamping concept zone.
A booklet on camping in the region was distributed, and online game events took place to publicize Gyeongbuk's tourism with participants who received the province's tourism mementos.
FF Camping Car, a representative camping car company in the Daegu and Gyeongbuk area, displayed diverse types of camping cars, including First RV, Cheil Mobile and Kite.
Camping Gorae, the nation's biggest camping goods company, and other major camping companies of the region displayed and sold items with a competitive edge.
Gyeongsangbuk-do Vice Gov. Kang said, "Gyeongbuk has as many as over 300 camping sites with the background of rivers, mountains and the sea in which people can enjoy at home."
Vice Gov. Kang expressed hope people will enjoy a clean nature at Gyeongbuk at ease like at home this spring and Daegu's prominent camping industry and Gyeongbuk's clean camping sites will further grow through a wonderful collaboration.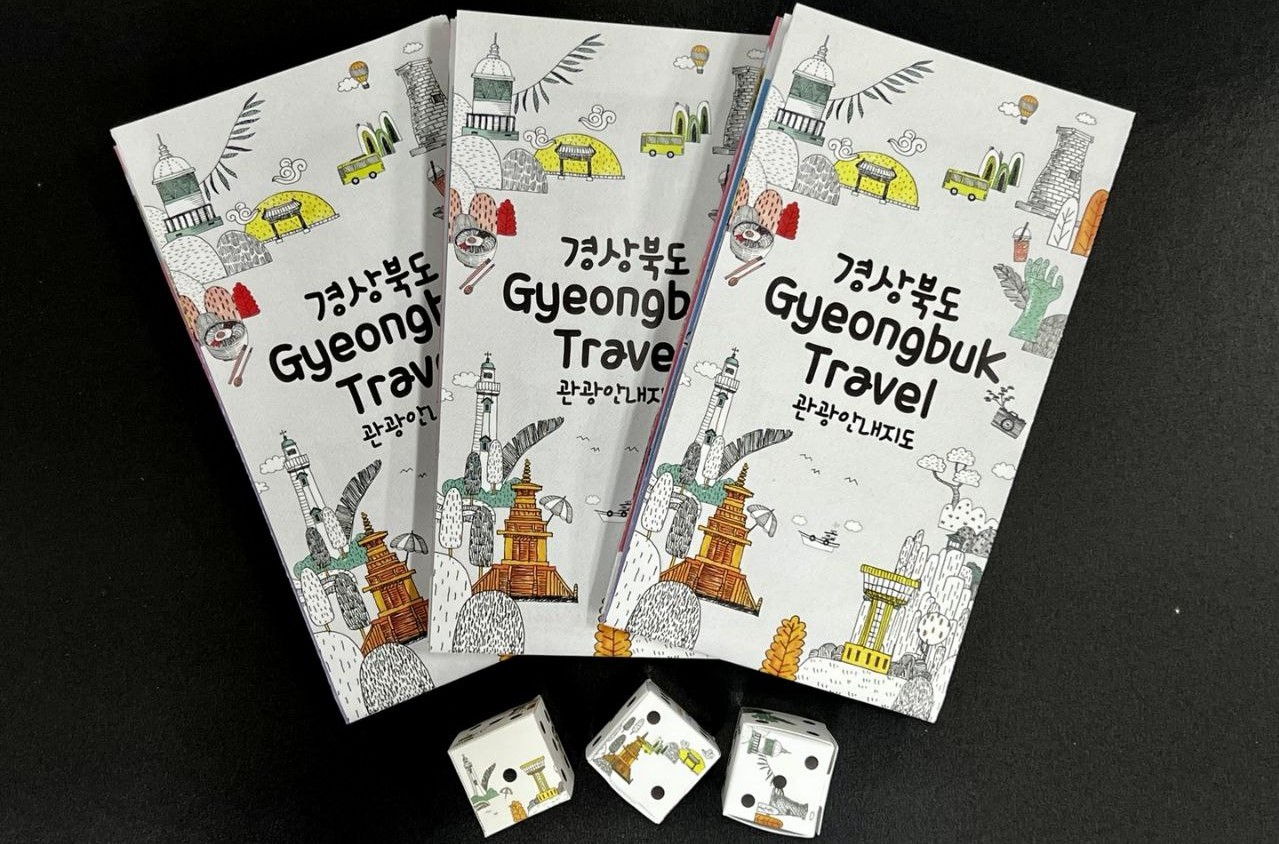 A view of the 2022 edition of new tourism map, released by the Gyeongsangbuk-do provincial government. (Photos: Gyeongbuk Provincial Govt.)
Gyeongbuk Releases New Tourism Map Reflecting Latest Trends
The Gyeongsangbuk-do provincial government published the 2022 edition of new tourism map, designed to introduce romance, roads and learning with the background of the province's rivers, mountains and the sea, world heritage sites and the latest trendy tourism spots.
The revised edition reflects the recent hot places of the province and changed transportation information.
The 2022 edition displays a simple road network focusing on expressways, a departure from the conventional arrangement format and pictograms reflecting the characteristics of tourism resources and each city and country's color division so that users can get information with ease.