A whole view of the Ttukdo Tap Water Purification Center of the Seoul Waterworks Authority. (Photos: Seoul Waterworks Authority)
Seoul is seeking to become the world's first city to obtain the "Seal of Excellence for Urban Water Management," which will be introduced by UNESCO in 2023 or later.
The Seal of Excellence for Urban Water Management is an international certification system that comprehensively evaluates and grades the safety of water, such as water quality and operational management of all supply process.
The introduction of the international water certification systems comes as securing the safe water has emerges as an important task to cope with climate change.
The system is designed to improve the quality of tap water and supply systems to achieve clean water and sanitation, the sixth one of the Sustainable Development Goals (SDGs), to be attainted by 2030.
SDGs were adopted by the 70th United Nations General Assembly in 2015.
The evaluation of the safety of water and the water supply system is given a maximum of 50 points, respectively. More than 90 points out of the possible 100 points are required to obtain the international water management certification.
Cities with more than 98 points and less than 0.2 NTU in turbidity will be classified into A+++, the highest grade. City with more than 98 points will receive A++ while those with between 94 and 98 points will be given A+.
Cities with between 90 and 94 points will be graded into A while those with less than 90 points will fail to obtain the certification.
The Seoul Metropolitan Government (SMG) manages the quality of water below 0.3NTU, lower than a guideline on water quality, set by the Environment Ministry at below 0.5NTU.
The average turbidity of tap water at 450 faucets stood at 0.1NTU.
SMG is participating in a pilot project for one year between July and next June prior to the introduction of the certification system. SMG's tap water capabilities will be evaluated according to UNESCO's evaluation categories. Seoul and Daegu are participating in the pilot project.
SMG submitted an application to implement the pilot project with UNESCO's secretariat via the Environment Ministry in December 2018. Seoul was selected along with Daegu in September 2019.
SMG aims to not only obtain the Seal of Excellence for Urban Water Management but also get the grade A+++. SMG will form and operate a task force consisting of a support team and five evaluation teams.
SMG will hold negotiations on the evaluation and evaluation spots by June before launching a certification evaluation in July.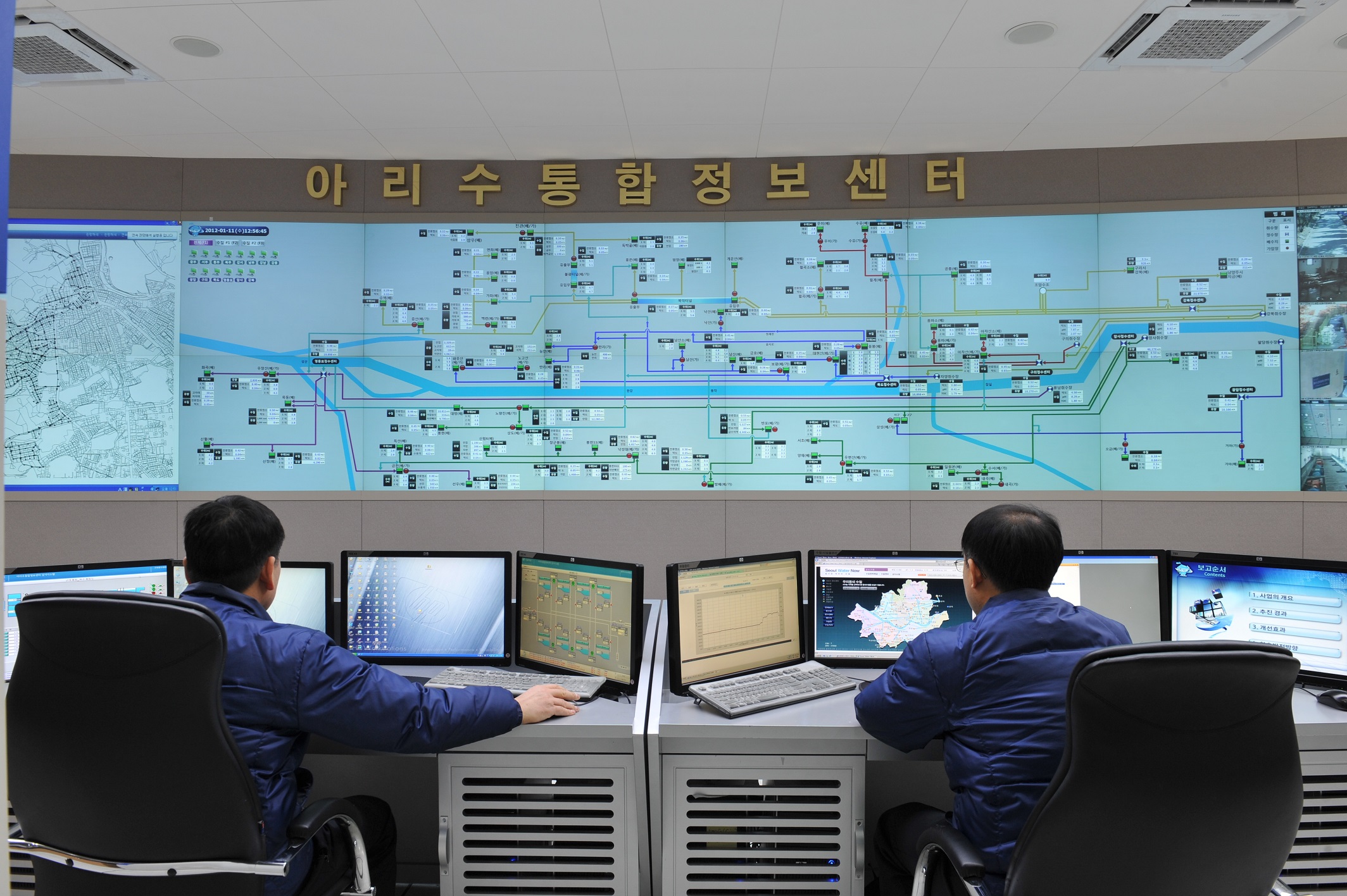 Arisu Integrated Information Center, located in Seodaemun-gu, Seoul, inspects all processes ranging from production of Arisu, tap water of the Seoul metropolitan area, to supply.
The Office of Waterworks at the Seoul Metropolitan Government (SMG), established in 1989, is out to accomplish a vision of becoming Arisu beloved by 10 million Seoulites by offering satisfying services and ramping up its competitiveness on top of building world-class facilities and infrastructure.
Arisu is named after a combination of Ari, the name of the Han River in Goguryeo, which means big in Korean, and su, meaning water in a Chinese character. Arisu has been dubbed as the brand of Seoul's tap water.
The tap water is now supplied to 10 million Seoulites residing in 25 autonomous wards of Seoul as well residents in four neighboring cities — Guri, Namyangju, Hanam and Gwangyang.