Chmn. Hur declares the 'creative economy' as his group's future vision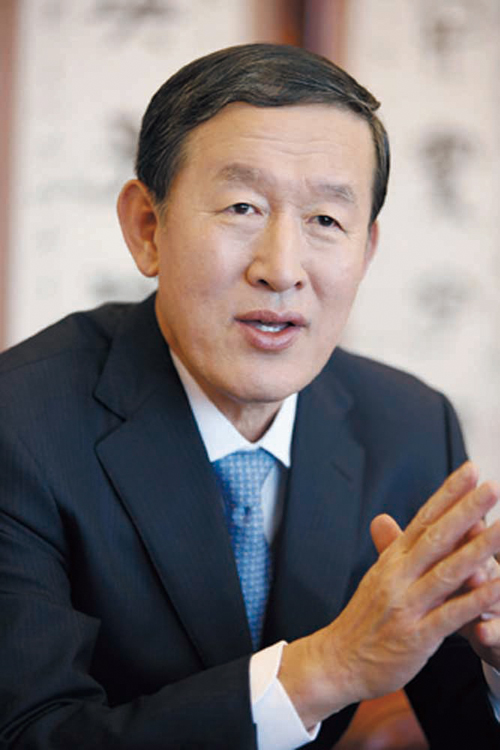 GS Group Chairman Hur Chang-soo
GS Group Chairman Hur Chang-soo, chairman of the Federation of Korean Industries, has set the 'creative economy' as its future vision in accordance with the Park Geun-hye government initiative for building the creative economy.
While presiding over the GS Value Creation Forum at the GS Tower in Seoul on May 15, Chairman Hur stressed the need for working out strategies toward the creative economy to help make the group a world-class conglomerate.
Some 400 group officials, including CEOs of the group's major subsidiaries, executives and team leaders, assembled for the seminar to share management innovation practices.
In his opening speech, Hur said, "If Korea grows into a world-class state and GS becomes a world-class company, there should be new strategies to be innovative ahead of others beyond imitation, and that is the creative economy." He urged his executives and staff members to change their way of thinking and create an environment in which creativity flows freely and is nurtured.
As to means of translating the creative economy into action, he emphasized convergence and multidisplinary combination. "The creative economy involves not only the development of new products and technologies that have been never existed, but also the production of new items by grafting new technologies to the existing products and producing new ones through convergence and multidisplinary combination," he said. Hur called for his executives and staff members to devote themselves in succeeding in building the creative economy.
During the event, GS Group's major subsidiaries, including GS Caltex, GS Retail, GS EPS, GS Power and GS E&C, introduced excellent management practices in several categories, including the strengthening of quality competitiveness, the exploring of new businesses, the revamping of production process, cost reduction, shared growth, and site safety management.
In a case report, GS Caltex said the company hit a snag in pushing for a project to expand the production capacity of a quality lubricant plant due to the failure of securing a stable supply of raw materials and it "caught two birds with one stone" by reinventing the operation process of the existing facilities: dramatically raising production capacity and additionally securing raw materials in short supply.
GS Retail announced diverse exemplary practices of shared growth, including the operation of a consultative group of G25 retail chain outlet owners, and the provision of consulting services by excellent G25 retail chain outlet owners.
GS Group's Corporate Social Responsi-bility
Each subsidiary of the group is conducting its own social contribution activities under the catchphrase "GS Value No. 1, Envied by Everyone."
GS Group Chairman Hur stressed corporate social responsibility.
In 2006, Hur established the Namchon Foundation and he has since been donating his shares of GS E&C to the foundation. His donations have grown to some 330,000 shares worth some 32 billion won. Chairman Hur, who have made good on his pledge of donating his shares for a seventh consecutive year, wants to see the contributions of the foundation rise to 50 billion won.
Chmn. Hur's management tenet for sharing is spreading into each subsidiary.
GS Retail is conducting voluntary contribution activities, including supporting the underprivileged, under the slogan "Together with Neighbors."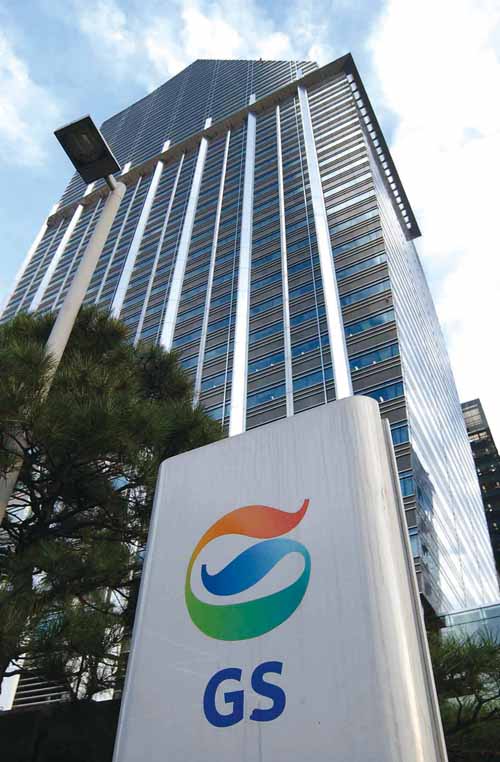 Photos on courtesy of GS Group