.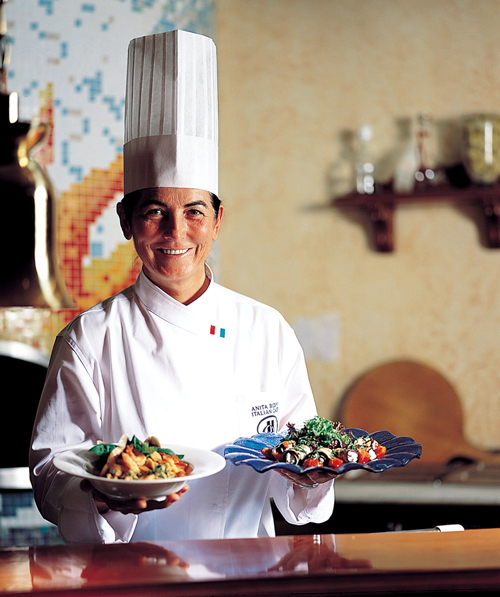 Il Ponte, Millennium Seoul Hilton's popular Italian trattoria, will host a month-long promotion celebrating the cuisine of Emilia Romagna. For the entire month of April, diners will be able to take a gastronomic journey to Northern Italy in addition to choosing from Il Ponte's always-popular menu.
Emilia Romagna, whose capital is Bologna, is located in northern Italy. The area is rich in culture and boasts a booming economy based on various industries including agriculture. Cuisine-wise, the region is known for its egg and filled pasta. Balsamic vinegar and parmesan cheese also hail from this northern region, as do varieties of cold cuts such as salami and other meat products including mortadella and pancetta.
For this salute to Emilia Romagna, Chef Anita Bidini will introduce signature dishes native to the area including Fried Sea Bass, Parmesan Cheese and Spinach Soup, Spinach Pasta with Bologna Sauce, Veal and Prosciutto, and much more! The dishes will be composed as part of a five-course menu priced at KW87,000 per person.
Also at Il Ponte, every Saturday and Sunday at lunchtime (11:30 a.m.~ 2:30 p.m.), your children, the chefs of the future, are invited to explore their culinary and creative talents by making their own pizza Our Chef will then bake your child's masterpiece to simmering perfection!
Il Ponte features the finest Italian cuisine from tempting pasta and wood-fired brick oven pizza to mouthwatering regional dishes. Il Ponte also has an extensive choice of exquisite Italian and international wines.
For reservations or enquires, please call Il Ponte at (02) 317-3270.