President Baek Jung-wan of Daewoo Engineering & Construction and Chairman Jung Chang-sun of Jungheung Group wave Daewoo E&C's flag at the former's inauguration ceremony on March 16.
President Baek Jung-wan of Daewoo Engineering & Construction took office in an inauguration ceremony at Daewoo E&C headquarters in Ulji Twin Towers in Seoul on March 16. President Baek stressed safety as the foremost task.
"Daewoo E&C, recognizing the respect of life as the foremost value to commit itself to fulfilling corporate social responsibilities, will attach the foremost priority to ensuring field safety management," he said.
To this end, President Baek said, "In the latest reorganization, a chief safety officer (CSO) system has been introduced, holding the CSO responsible for the establishment of departments related to safety, budget allocation and effectual authority over personnel management as the contractor's safety and health control tower."
The step comes in the wake of the enforcement of a revised industrial safety law, which holds executives more accountable for the occurrence of serious industrial accidents involving deaths and injuries.
President Baek also emphasized the laying of a foundation for next-generation growth through change and innovation.
President Baek said, "Daewoo E&C will explore new businesses and new technologies, corresponding to industrial paradigm shift such as the 4th Industrial Revolution, ESG management and carbon neutrality while maxing out strategic investments to build new growth foundation based on synergetic effects with Jungheung Group."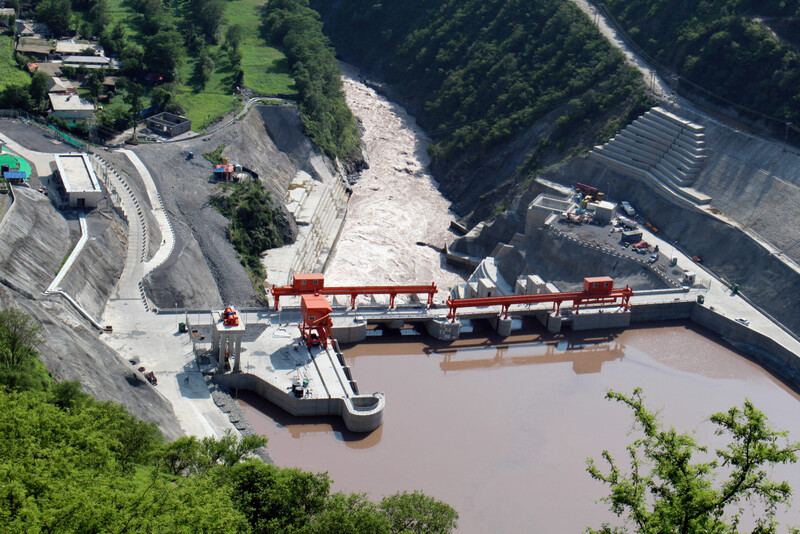 Daewoo E&C has successfully sold carbon credits the contractor obtained from the implementation of the Patrind Hydropower Plant in Kashmir, Pakistan. The contractor earned 12.6 billion won in profit from the project. (Photos: Daewoo E&C)
Jungheung Group acquired Daewoo E&C a month ago.
President Baek said he would make efforts to make Daewoo E&C a company capable of freely communicating, ensuring harmony, guaranteeing due fair evaluation and compensation, and working worthwhile to become a leader of new changes and growth as a member of Jungheung Group.
Chairman Jung Chang-sun, who attended the inauguration ceremony, gave congratulations to President Baek's inauguration and extended greetings to Daewoo E&C executives and staffers.
Chairman Jung said he believed in Daewoo E&C executives and staffers' inner strength and potential. Chung said he would spare no efforts to make Daewoo E&C armed with a competitive edge, surpassing the past's glory.
Chairman Jung said he reconfirmed Daewoo E&C's independent management and the improving of its executives and staffers' compensation, as well as the lowering the debt ratio, which could hinder the stability of its management.
Jung revealed a vision in which Daewoo E&C will evolve into a company all its executives and staffers dream of based on trust and cooperation with Jungheung Group.