President Hwang Sung-woo of Samsung SDS speaks at Techtonic 2021 Developers Conference held from Nov.23 to Nov. 24. (Photos: Samsung SDS)
Samsung SDS hosted Techtonic 2021 Developers Conference for two days from November 23, where they shared the latest IT technologies, development knowhow and insights to support the expansion of developer ecosystems.
Techtonic 2021, which marked its 4th year, was prepared under the theme of 'Innovative technology for optimal digital transformation'.
Through a total of 21 sessions, Samsung SDS's research achievements in cloud were showcased, such as security, artificial intelligence, software engineering and customer experience.
This online developer conference attracted keen interest from the IT developers with more than 8,000 people pre-registering for the event.
Greg Morrisett, the Vice Provost of Cornell Tech and a global scholar in software security, delivered a keynote speech on 'The future of security'.
Following was a presentation about the AI-based combinatorial optimization adopted in 'NeurIPS 2021', the world's most prestigious conference on Neural Information Processing Systems in the field of artificial intelligence.
Samsung SDS experts also shared about the Low Code Development Platform, and machine learning-based operation optimization of MLOps that can be implemented in SDS Cloud.
On the second day, sessions on GPU scheduling method for optimal resource distribution in cloud and the application of text analysis to process Voice of Customer (VoC) took place.
The speakers from partner companies delivered insightful presentations as well.Jeong So-young, a leader at NVIDIA Korea, give a speech on the 'Basic technology for super gigantic AI research'.
Moreover, Lee Sang-geun, a professor of Korea University's Graduate School of Cybersecurity, who is conducting a joint research on cyber security with Samsung SDS shared the research results on malicious code detection using GNN (Graph neural network). GNN is an artificial neural network used in machine learning to process data represented by the graph structures.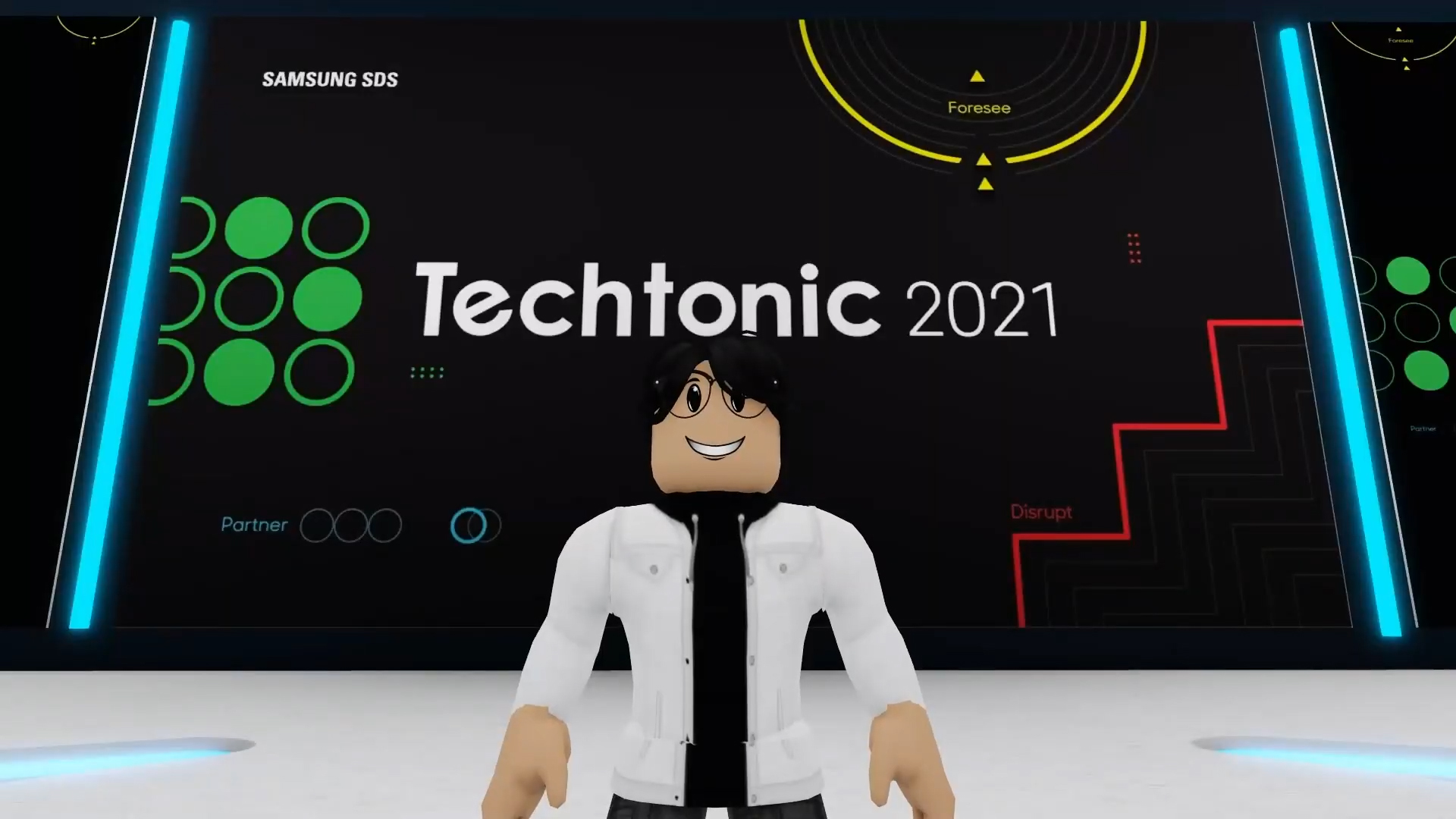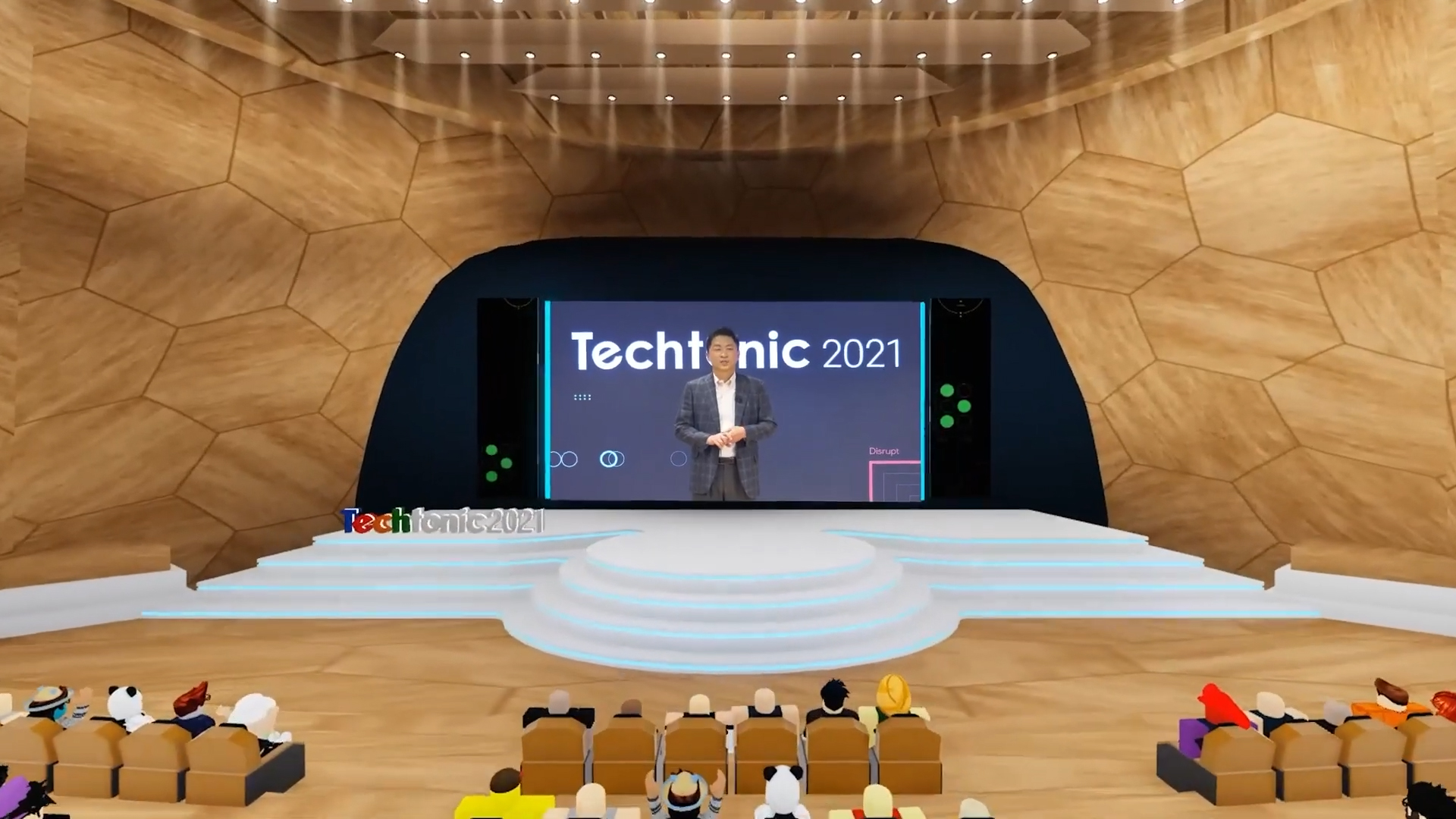 President Lee Sang-wook of Samsung SDS Research Institute, appearing as an avatar at the Techtonic Park of the metaverse platform "Roblox," speaks at Techtonic 2021 Developers Conference.
Samsung SDS Announces Third-Quarter 2021 Financial Results
Samsung SDS announced on October 27 that it recorded revenue of 3.3813 trillion won and operating profit of 222 billion won in the third quarter of 2021. Both revenue and operating profit increased 13.9 percent and 19 percent YoY, respectively.
IT services revenue recorded 1.3792 trillion won, which is 3.39 percent YoY growth derived from business expansion in cloud service, ERP and smart factory implementation.
IT-platform based logistics business marked 2.21 trillion won, or 22.69 percent YoY growth, due to increase in volume of goods for IT devices, higher sea freight rates and external business expansion.
The revenue from the logistics external business increased 54% from a year earlier to record 381 billion won as the service and regions of existing customers expanded.
The external logistics revenue represents 199 percent of total logistics revenue in the third quarter. Samsung SDS plans to push its business in IT services focusing on providing advanced enterprise cloud services, next-generation ERP and diversifying smart factory business sectors.
In the logistics sector, the company plans to preemptively provide logistics services in preparation for expected increase in cargo volume and expand its digital freight forwarding service with its Cello Square platform.