Korea Expressway Corp. to build 13 new highways, expand and repair others this year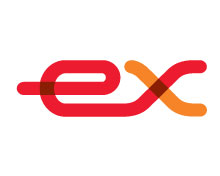 Korea Expressway Corp. (KEC) said it will execute 60 percent of its 3.2 trillion won budget for construction and expansion of highways around the country in the first half of this year aimed at saving 1.5 trillion won in logistics expensesnationwide and creating 60,000 jobs.
The highway construction company kicked off the construction of all planned highways and expressways around the country on Jan. 6 and provided some 490 billion won to construction firms to help ease their cash pinches last month and also to have them work hard during the winter to speed up highway construction in the first half of this year, the company said.
KEC has set aside 2.5 trillion won for investments in 21 highways being built or expanded around the country including 13 new highways and eight highways to be expanded, the company said.
The highways linking Hwa-do and Yangpyeong, GyeonggiProvince, Seongseo-Osan, Gyeonggi Province, and Seongseo-Jicheon will be under construction from this year, while the Mokpo-Gwangyang, South Jeolla Province and Yeoju-Yangpyeong highways will be completed and opened for traffic from this year.
The highway company will also work on seven interchanges where traffic jams occur too often including the Ansong Interchange on the way to Osan, Gyeonggi Province, not only to speed up the flow of traffic, but also to reduce gas exhaust. The company feels it will save 20 billion won worth of traffic time and 4,000 tons of toxic fumes by easing the traffic jams in those interchanges.
The Mokpo-Gwangyang Construction Team of the Korea Expressway Corp. led by Manager Kwon Hyuk said the Mokpo-Gwangyang Expressway (106.8 km) will be officially opened at the end of April.
The project kicked off in December 2002, and is taking about 10 years to complete at a cost of 2.264 trillion won mobilizing some 400,000 manpower and 100,000 construction equipment, the team said.
The project, originally slated for completion in December 2012, will be pulled up by eight months to April in support of the 2012 Yeosu World Expo scheduled to open in May.
Important installations include eight interchanges in such locations as West Youngam, Haksan, Kangjin, Janghung, Bosung, Kohung, and Suncheon, and two rest areas at Youngam and Posung, in addition to 109 bridges and 33 tunnels, the longest of them being the 2.2 kilometer-long Kyungbaek Tunnel, the team said.
The new highway will cut the travel length from Youngam to Suncheon by 39.6 km (146.4 km to 106.8 km) and actual travel time by more than an hour (131 minutes to 64 minutes), including a stop at the rest area.
The new highway will save on logistics costs by 41.9 billion won annually as well as reduce CO2 emissions by 36,000 tons annually, or the equivalent to planting 3.04 million pine trees, with a positive contribution to the low-carbon green growth policy of the government and at the same time improving the living environment for towns along the highway, the team said.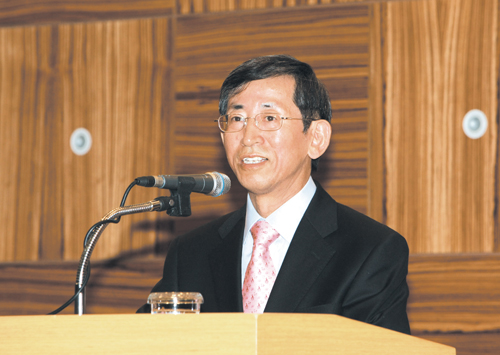 CEO Chang Seok-hyo of Korea Expressway Corp.
With travel time from Youngam to Suncheon cut to an hour from two hours, the two large industrial development areas of Mokpo and Gwangyang will be connected directly for simultaneous development of the two industrial complexes in South Jeolla Province.
The new highway will also make access to the Muan International Airport easier and will speed up the development of other areas in the southwest of the province including the tourism belt on the South Coast, not to mention its positive effect on the 2012 Yeosu World Expo to open in May. nw