Life insurer boosts deposit rates and courts wealthy communities to expand its share of the market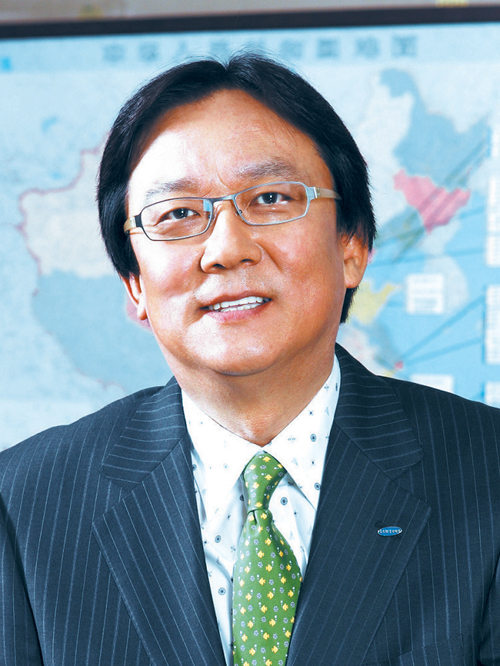 President Park Keun-hee of Samsung Life Insurance Co.
Samsung Life Insurance Co. is said to have changed its management style after decades from a conservative style to an aggressive one, as if copying the management style of affiliate Samsung Electronics, industry sources said recently.
In the center of the change is President Park Keun-hee who took over the helm of the company last year after returning home from Samsung SDI's operation in Beijing, China in December 2010.
Samsung Life suddenly upped the savings deposit rate by 0.2 percentage points to 5.1 percent despite the dim outlook for this year due to the European debt crisis. The increased margin is exceptionally higher than the industry norm of 0.1 percentage points.
When Park was named to head the life insurer, many wondered about the appointment since Park did not have a financial background, having spent his time mainly with Samsung SDI, an electronics parts maker, and the Samsung restructuring headquarters management inspection team, which are both far removed from financial matters.
Samsung sources felt that Pres. Park decided to take on an aggressive management style to expand the company's life insurance market share both at home and abroad in order to make Samsung Life a top life insurer in the world in response to Chairman Lee Kun-hee's wish to see one of Samsung's financial affiliates on top like Samsung Electronics.
The group chairman wondered aloud, "Why is there no company among the financial affiliates of the group like Samsung Electronics?" which must have come as a shock to the financial affiliates of the group.
Park was also named because of his aggressive business style, in hopes that he would lead Samsung Life to explore new markets intensively.
Samsung Life's new management style is well shown in its operations to explore the wealthy class of people with assets of more than 3 billion won. The company opened the Samsung Family Office at its Gangnam Financial Center in Gangnam-gu, where many wealthy people live in southern Seoul.
The drop in Samsung Life's market share and the new CEO's ambition to do better than his predecessor in running the company had also played a part in raising the deposit interest rates. Chmn. Lee was said to have pointed out the fast drop in Samsung Life's market share at the group's top management meetings held recently. Samsung Life's insurance premium receipts slipped from 41.1 percent in 2000 to 26.2 percent of the life insurance industry total premium receipts last year.
Park's moves have been a jolt to the entire life insurance industry in Korea and many of them reluctantly raised the deposit rates in line with Samsung Life so as not to be left behind.
The life insurance industry's moves have alerted the Financial Services Commission to take action to see if the boosts in the rates might result in financial losses for life insurers.
In the meantime, President Park in his statement on the company's website said, "I also want to take this opportunity to briefly introduce Samsung Life Insurance
"For over 50 years, Samsung Life has been leading the insurance industry and is one of the most respected companies, known for instilling rigorous and keen financial management discipline. In May 2010, we successfully listed on the Korea Stock Exchange and our IPO catapulted us to being one of the most valuable companies in Korea.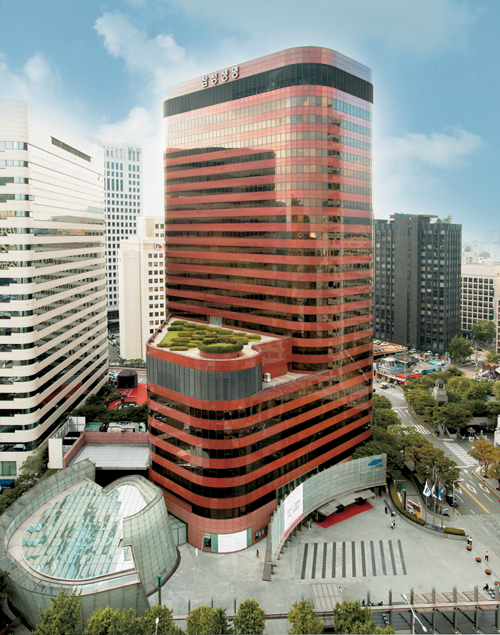 Samsung Life Insurance Co. headquarters in downtown Seoul.
"As a top and leading company, we are even more committed to helping individuals protect and build their valuable assets. Our long history and market leadership serve as testament to our financial strength and stability. Moreover, our affiliation with Samsung Group, the largest and most successful business conglomerate in Korea, provides us with a number of strategic advantages including the opportunity to leverage the globally-recognized Samsung brand as we continue to expand in emerging markets." nw