Company says it will not form alliance with Big Tech players in the digital financial platform business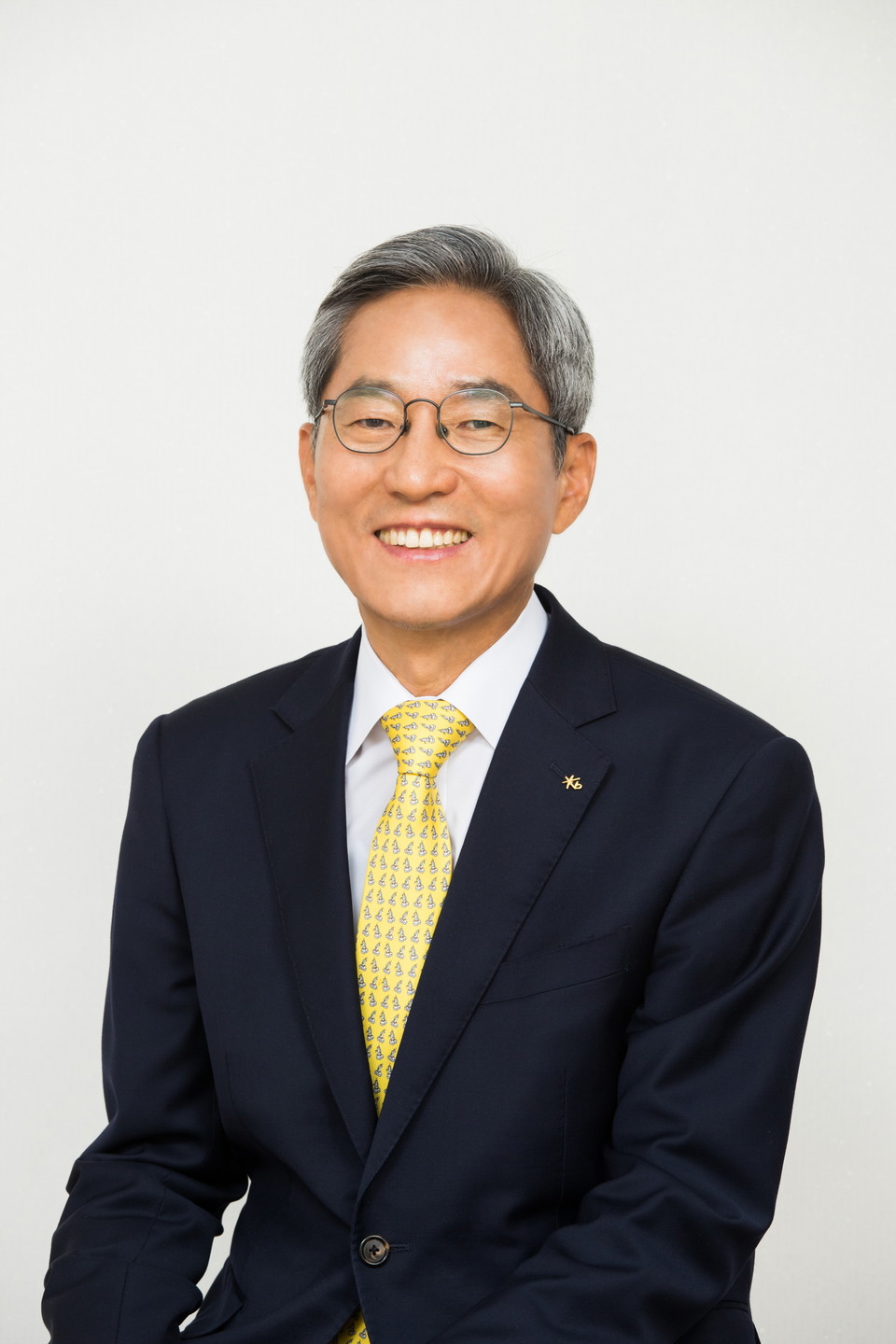 KB Financial Group Chairman Yoon Jong-kyu. (Photos: KB Financial Group)
KB Financial Group recently stopped developing an artificial intelligence (AI) financial speaker with Naver. In doing so, the financial group became the only major Korean financial player to spurn forging an alliance with the so-called "big three" — Naver, Kakao and Toss.

A lot of attention is being paid to KB Financial Group's decision not to be subordinated to large IT companies.

KB Financial Group put a halt to all activities related to forming a strategic partnership with Naver in January, in nearly two years after embarking on an agreement, said sources in the banking sector in March.

In April 2019, KB Financial Group signed a business agreement with Naver to promote strategic partnerships with respect to AI, and promote AI-related projects.
At that time, Huh In, president of KB Kookmin Bank, and Shin Jung-ho, co-chairman of Line, a Naver affiliate, attended the signing ceremony.
"We will cooperate in various technologies such as developing a KB-only financial speaker based on Naver AI Clova based on the agreement," KB Financial Group said at the time.

However, KB Financial Group recently put an end to all AI-related collaboration with Naver. "
Now KB Financial Group is engaging in no joint projects or activities with Naver due to the suspension of the agreement," a KB Financial Group official said. KB Financial Group is not working with Kakao and Toss either.

The financial group does not sell its financial products through Big Tech platforms. KB Financial Group's move is differentiated from its competitors.

Other financial groups and companies are forging partnerships with Big Tech players one after another.
For example, Woori Bank has banded together with Naver Financial, a subsidiary of Naver, for the launch of a loan product exclusively for small business owners who sell good at Naver Shopping.

KB Financial Group's distancing from Big Tech players reflects KB chairman Yoon Jong-kyu's intention to win increasingly fierce digital transformation competition with KB's own platform without being subordinate to Big Tech companies.

Chairman Yoon has set making KB Financial Group the No. 1 financial platform group as the direction of his management strategy for this year.
Now under Yoon's leadership, KB Financial Group is focusing on catching up with the Big Tech players. Its plan is to combine major applications of KB affiliates into a comprehensive financial platform to compete with those of other companies.

The KB Kookmin Bank app for the Android operating system (OS) had 7,019,852 monthly active users in February.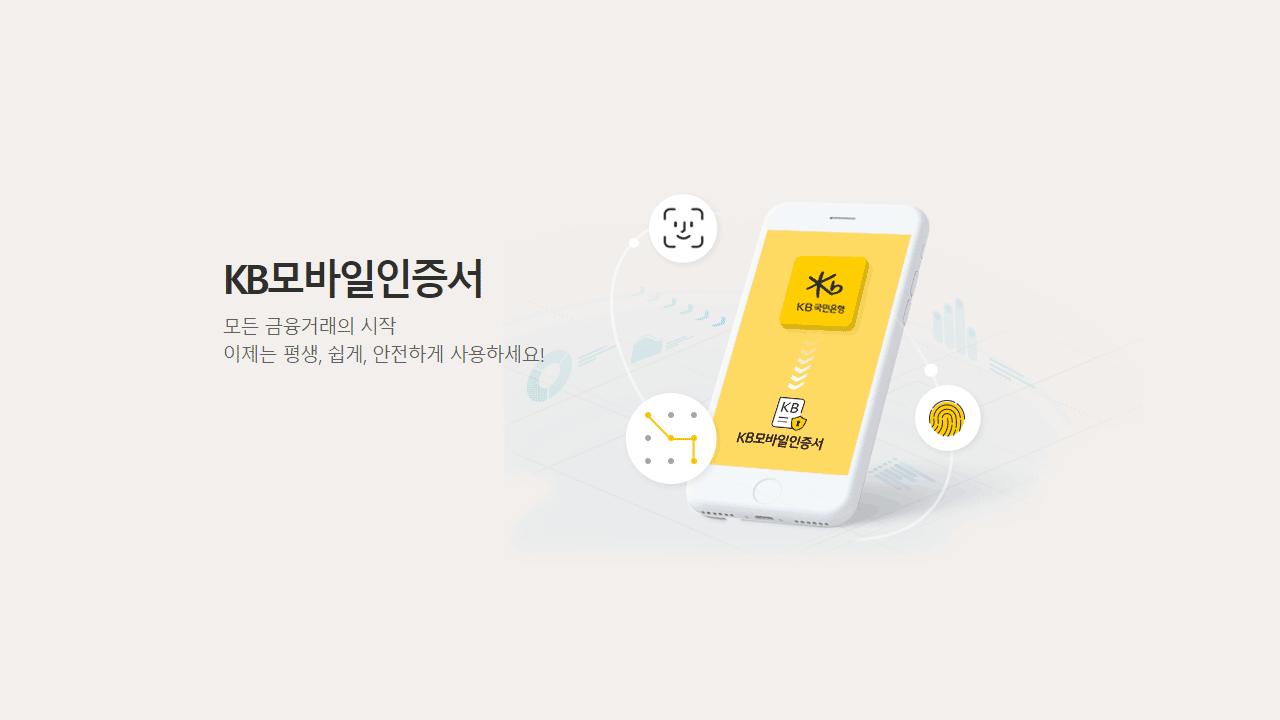 KB Mobile Certificate crosses 6.6 million subscribers in 18 months since its launch. The certificate enables customers to easily log in and does not need renewing as it does not have a valid period.
Although the figure is slightly lower than that of Kakao Bank (7,841,166) and that of Toss (7,129,883), KB Financial Group's management maintains that it will be able to win in a competition with them. KB Financial Group has developed its own private certificate (KB Mobile Certificate) in the field of certification, competing with Naver and Kakao.

"The growth of Big Tech companies is fast but if we enter their platforms, we will be subordinated to them in the long term," a senior executive of KB Financial Group said.
"We plan to drastically strengthen our services for asset management, real estate, automobile, and healthcare in the KB Financial Platform so differentiate the KB Financial Platform as a living financial platform popular among people."

"All banks are strengthening cooperation for survival despite concerns over Big Tech companies' entry into the financial business," said a high-ranking official of the Korean financial industry.
"But KB Financial Group has been taking an independent line, which is quite unusual. It remains to be seen whether KB Financial Group's choice will pay off."

In the meantime, KB Financial Group launched the "Warm Heart, Blooming Hope" Campaign on March 15 to distribute yellow freesias to give encouragement to the people dreaming of a new hope and flower farmers suffering from reduced demand for flowers amid the prolonged COVID-19 crisis.

Earlier in the day, employees of KB Financial Group, including group Chairman Yoon, group Vice Chairman Yang Jong-hee, and KB Kookmin Bank president Huh In, handed out flowers with a note saying "I Support Your Start" to citizens on their way to work, while asking them to actively participate in social campaigns to help flower farmers.