Chairman Park recommends investing in ETFs instead of stocks in a special event on YouTube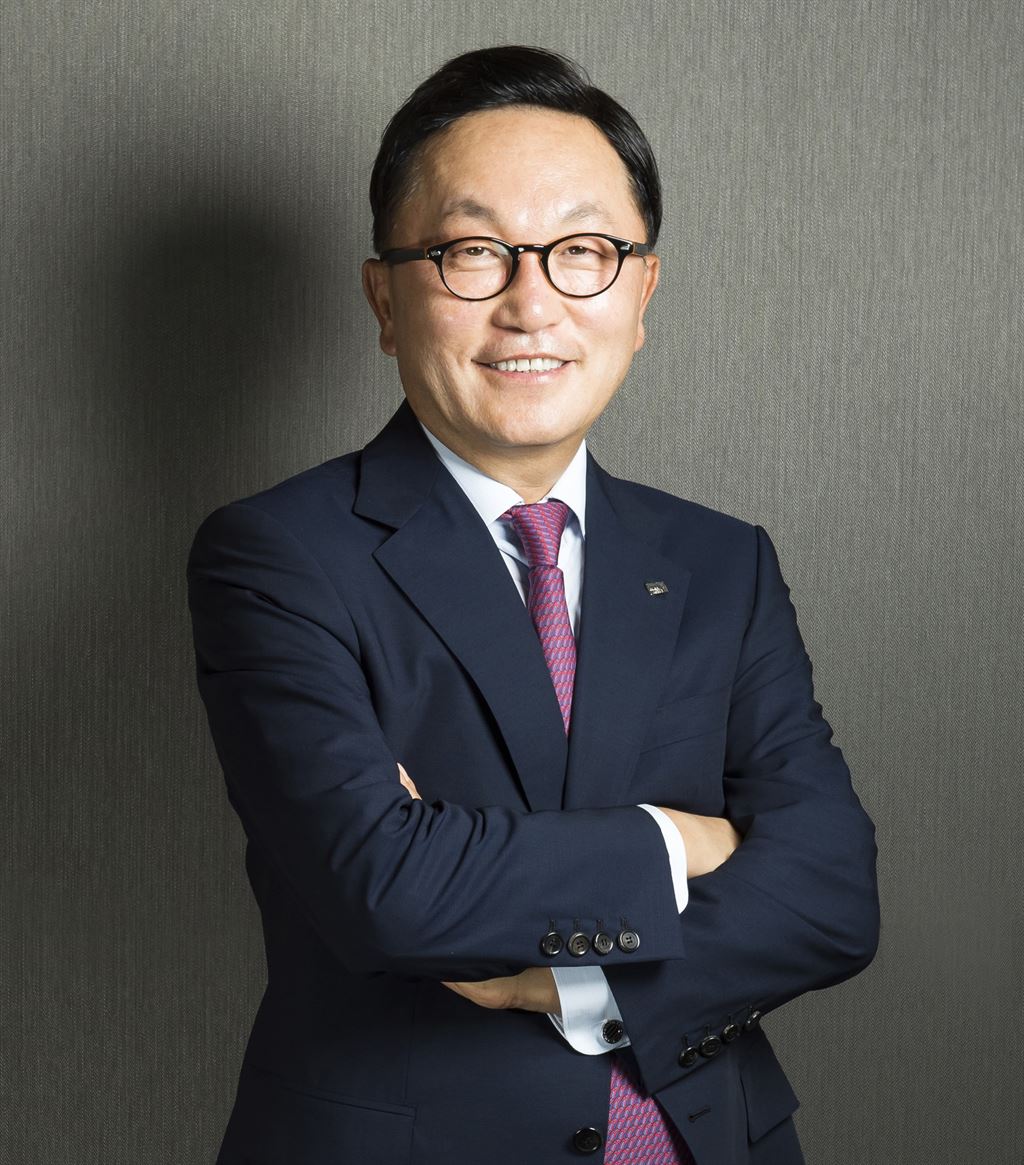 Chairman Park Hyun-joo of Mirae Asset Daewoo. (Photo: Mirae Asset Daewoo)]
Mirae Asset Daewoo announced on Jan. 28 that it racked up 1,104.7 billion won in provisional operating profit, 1,128.4 billion won in pre-tax profit and 818.3 billion won in net profit on a consolidated basis in fiscal 2020.

The company logged over 1 trillion won in annual operating profit for the first time in Korea's financial investment industry.

Mirae Asset Daewoo's provisional operating profit in fiscal 2020 swelled by 376.7 billion won (51.7 percent) compared to the previous year on a consolidated basis. Its pre-tax profit rose by 234.7 billion won (26.2 percent) during the same period.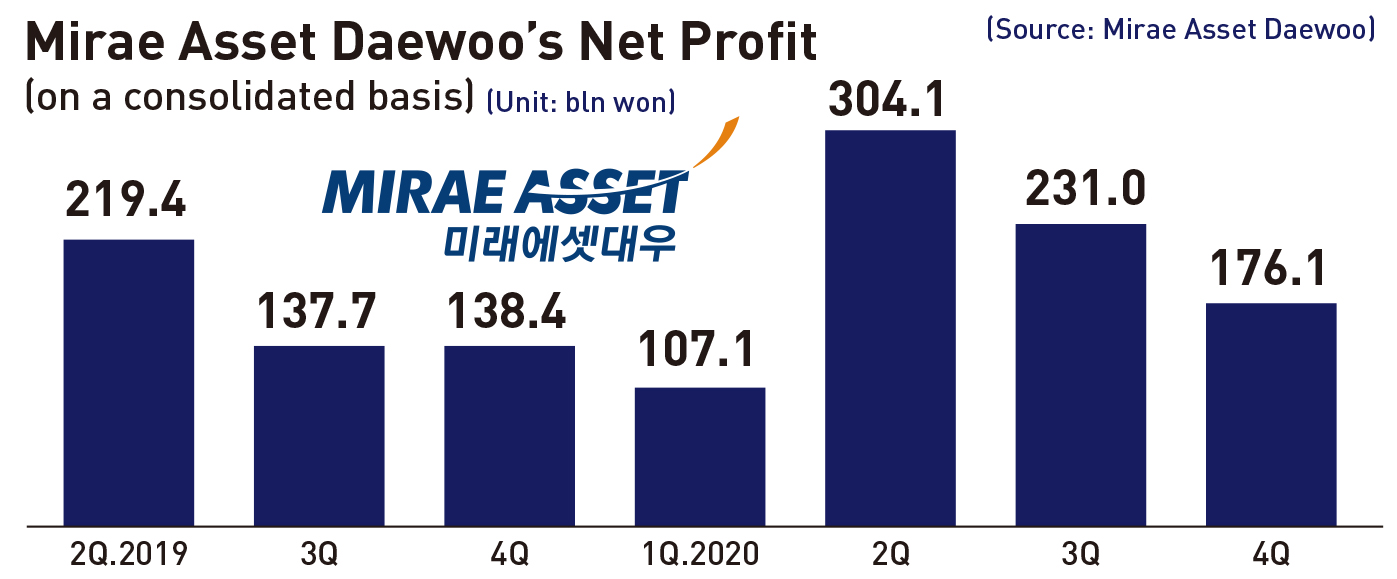 "For the first time in the financial investment industry, Mirae Asset Daewoo ushered in an era of one trillion won in operating profit," said an official at Mirae Asset Daewoo.
"We were able to post one trillion won in pre-tax profit by showing balanced business performances in all of our business areas such as overseas business, wealth management (WM), investment banking (IB) and trading."

"In the era of money move, Mirae Asset Daewoo will solidify its balanced profit structure based on thorough risk management and establish itself as a global top tier investment bank through qualitative growth," the official added.

Meanwhile, Mirae Asset Daewoo announced its decision to buy back 100 billion won worth of its own shares on the same day.
The company will purchase 10.5 million ordinary shares, which accounts for 2.1 percent of the total number of shares outstanding.
Mirae Asset Daewoo plans to complete the stock buy-back within three months from Jan. 29 to April 28.

"This year, we will be able to secure downward rigidity in stock prices by continuing to acquire our own shares to enhance shareholder value," the official said. "It reflects Mirae Asset Group's will to do its best to protect shareholder interests."

Mirae Asset Daewoo acquired 50 million treasury stocks worth about 372.7 billion won on four occasions and cancelled 13 million of them in 2020.

"Invest in ETFs instead of individual stocks," said Park Hyun-joo, chairman of Mirae Asset Daewoo as a piece of advice to stock investment novices through a special event titled "Investment Story with Chairman Park Hyun-joo" broadcast on Mirae Asset Daewoo's YouTube channel "Smart Money" on Jan. 21.

"The best way to gain practical knowledge about finance is to experience direct investment and understand companies," Park said. "If you want to fear losing big money, don't buy only one stock, buy ETFs little by little every month."

"It is fine for stock investment beginners to analyze companies in ETFs," Park added. "There is no need to see daily stock price fluctuations. If you have too much information, you will become gullible and make a mistake. You should pay much attention to long-term trends and must not buy stocks recommended by others." With reference to promising ETFs, Park chose growth sectors for new businesses and global ETFs.

"Financial education matters from an early age. College students who have recently emerged as a leading force among stock investment beginners are advised to read success stories of companies which interest them and study corporate changes and innovation," Park stressed.

Park predicted that the securities industry will grow more than the banking industry. "People have much more bank accounts than stock investment accounts, so the securities industry has a long way to go," Park explained.
"Mirae Asset's acquisition of Daewoo Securities in the past was a big bet on the capital market. Mirae Asset acquired Daewoo Securities after analyzing the latter's competitiveness."

Lastly, Park reiterated the importance of long-term and distributed investments in asset portfolios. "It is desirable for people in their 20s to start their asset management when they are still young, but they should choose a good method," Park emphasized. "If you do not invest in stocks, you are likely to end up being poor."

"In the United States, the proportion of individual investors in all investors stands at 50 percent but in Korea, the proportion is still only 18 percent. We need to start stock investment based on thoroughly diversified and long-term investment."