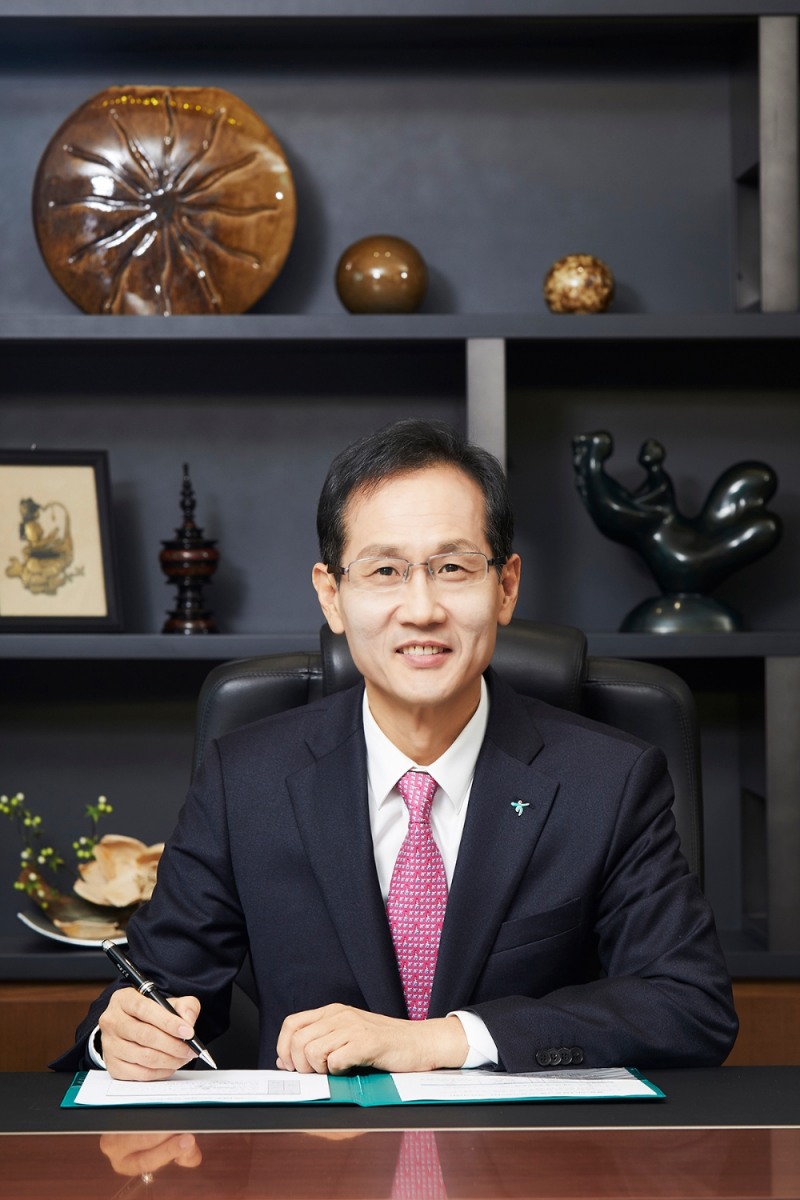 Hana Bank President Ji Sung-kyu.
Hana Bank announced on Feb. 20 that it has succeeded in issuing mid- to long-term foreign currency bonds worth 500 million euros.
The issued bond is a fixed-rate euro-denominated covered bond with five-year maturity and an annual interest rate of -0.170 percent.

The lead managers were BNP Paribas, Citi Group, JP Morgan, Societe Generale, and Credit Agricole Securities. The bonds received the highest rating of AAA from international credit rating agencies Standard & Poor's and Fitch.

Hana Bank issued them in the form of social bonds, by taking into account growing interest in environmental, social and governance (ESG) bonds that emphasize the fulfillment of corporate social responsibility.

"It is quite meaningful that the euro-denominated covered bonds are not only issued at a negative interest rate, but at the lowest interest rate ever among euro-denominated Korean public bonds, and they diversified financing methods and expanded an investor base," a Hana Bank official said.

"This result reflects foreign investors' positive assessment of Korean papers despite the global economic slowdown ignited by COVID-19," the official said.

"We expect this outcome to have a positive impact on the conditions of Korean financial institutions bond issuance this year. Hana Bank will gradually ramp up the issuance of ESG bonds to fulfill its corporate social responsibilities."

In the meantime, Hana Bank announced on Jan. 18 that it will spearhead the Hana Green Step 5 Campaign to make the implementation of ESG management an everyday task for employees.

The campaign is aimed at creating an eco-friendly in-house culture by recognizing the current situation where the environment is being threatened with a sharp rise in waste due to the use of face masks and disposable products for food delivery and packaging services amid the prolonged COVID-19 pandemic.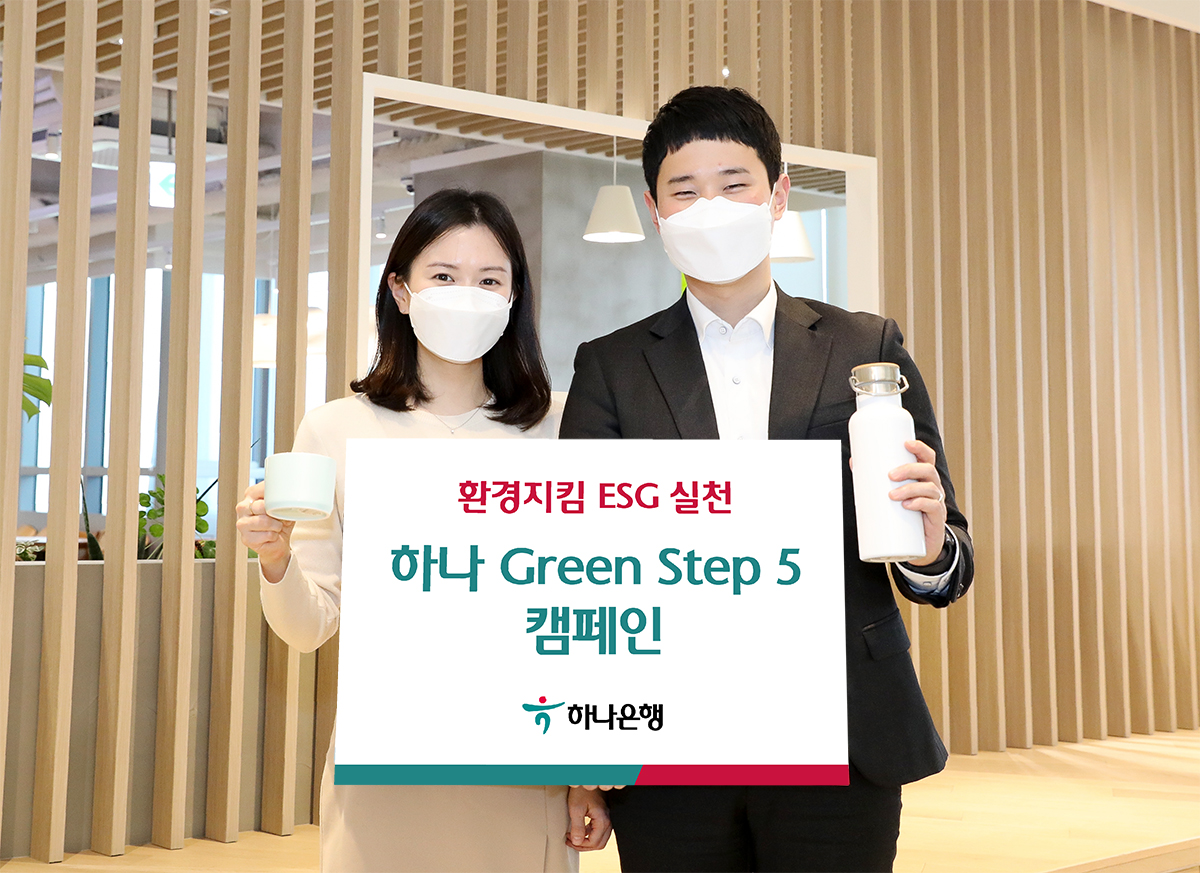 Hana Bank launches the Hana Green Step 5 Campaign to create an eco-friendly corporate culture on January 18. (Photos: Hana Bank)

In order to raise employees' awareness of ESG management, Hana Bank will hold the campaign for the next five weeks under the theme of "Five Steps in Everyday Life."

Accordingly, employees will protect the environment by switching computers to a power save mode, using personal cups not to use disposable cups, using stairways, not leaving food and using public transportation when commuting.

"We planned this campaign to actively participate in ESG management for future generations and raise employees' awareness of the environment," said an official in charge of ESG plans at Hana Bank.
"We will do our best to strengthen corporate social responsibility and give others positive energy through various activities."

Starting with this campaign, Hana Bank will carry out various ESG management campaigns and activities in 2021.
For example, the bank will continue to share ESG management campaigns with employees and customers through its official SNS channels including Hana TV on YouTube.

In addition, Hana Bank and the Incheon Port Authority (IPA) announced on February 9 that they signed a business agreement on establishing a four-billion-won win-win growth fund to support small and medium-sized companies hit hard by the spread of the COVID-19 virus.

The Win-Win Fund for Shared Growth jointly established by Hana Bank and the IPA is a fund designed to address difficulties facing the IPA's partner companies suffering due to the prolonged COVID-19 crisis by giving them low-interest loans.

The signing of the business agreement between Hana Bank and the IPA has enabled the IPA's partner companies to receive loans with an interest rate about one percentage point lower than the money market rate.
The size of the win-win fund increased to eight billion won with the addition of four billion won raised through the fund. The fund will be launched through all branches of Hana Bank in February.

In order to help Korean companies and small business owners overcome unprecedented difficulties caused by the spread of the COVID-19 virus, Hana Bank has been running the COVID-19 Financial Support Windows to provide emergency management safety funds, defer principal repayment and cut interest rates at its branches nationwide since March last year.