Holds the Digital Transformation (DT) Insights Forum for the promotion of digital services for customers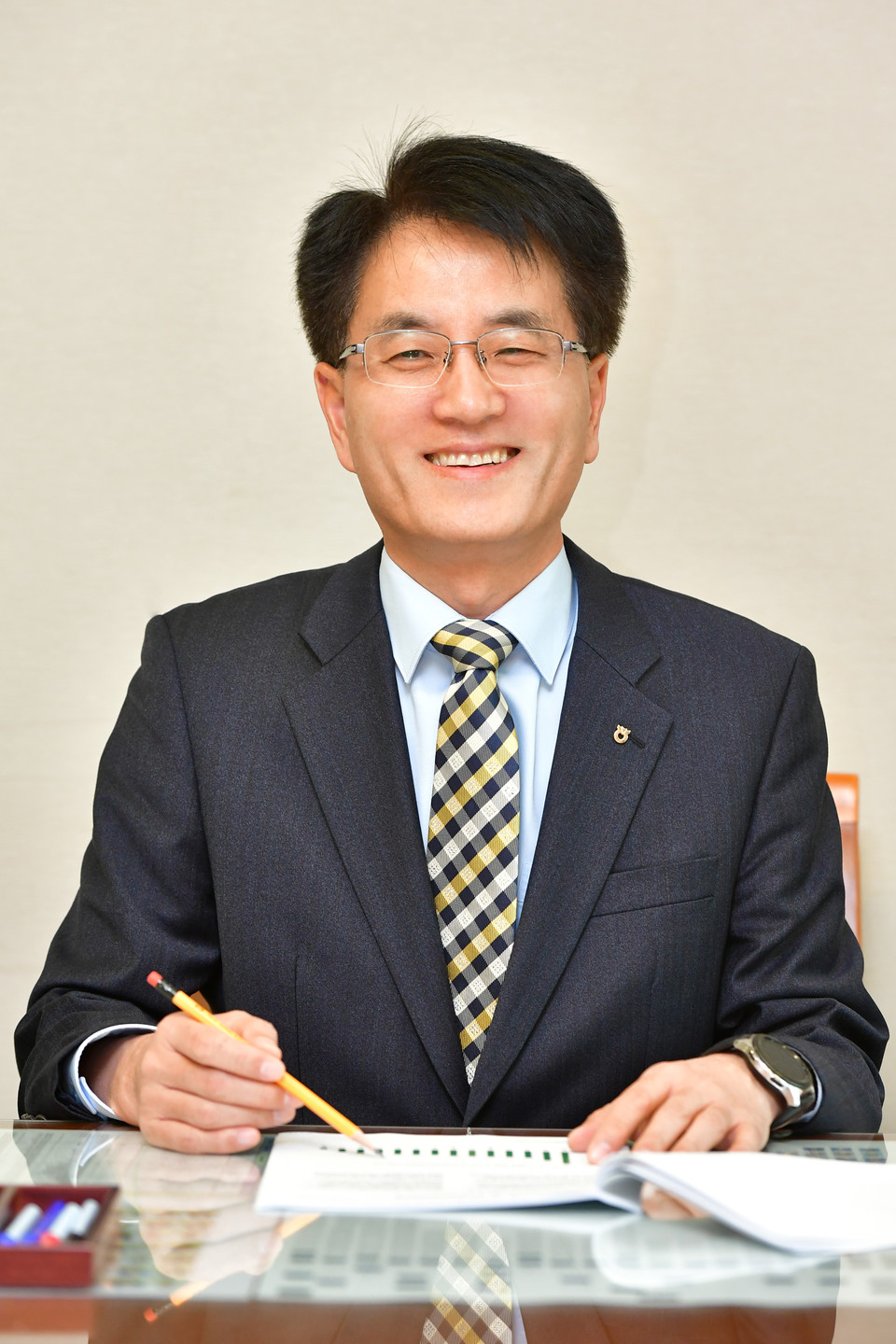 NH NongHyup Financial Group Chairman Son Byung-hwan. (Photo: NongHyup Financial Group)
NH NongHyup Financial Group announced on Feb. 16 that it racked up 1,735.9 billion won in net income in 2020.
Unlike other financial companies, the financial group's net profit rises to 2,035.3 billion won if 428.1 billion won was considered to be used as agricultural support for farming areas under the Agricultural Cooperative Act.

As a result of setting aside 637.7 billion won in loan loss provisions to enhance the group's capacity to absorb future losses and minimize uncertainties about the potential risk of insolvency of investment assets, its net income contracted by 43.7 billion won, compared to 1.77 billion won a year earlier.

NH NongHyup Financial Group also said its interest income totaled 7,986.8 billion won. Its net interest margin (NIM) stood at 1.65 percent, down 0.7 percentage points from the previous year, but its interest profit rose by 2 percent (156.4 billion won) year-on-year due to an increase in loans and low-cost deposits.

Commission profit rose 39.7 percent year-on-year to 1,626.5 billion won on the back of the expansion of non-face-to-face transactions and a net increase in fees for brokering the trust of stocks.
Its non-performing loan (NPL) ratio hit 0.48 percent, and its coverage ratio was 140.39 percent, continuing a positive trend in asset soundness.

Total assets rose by 13.2 percent, or 56.4 trillion won, to 483.5 trillion won from the end of 2019, with profitability indicators recording ROE of 7.87 percent, ROA of 0.44 percent (ROE of 9.22 percent and ROA of 0.51 percent before cost for agricultural support projects).

NH NongHyup Bank, the flagship subsidiary of NH NongHyup Financial Group, saw its net profit slide by 9.6 percent or 146.4 billion won from a year earlier to 1,370.7 billion won.
Its interest profit grew by 4.4 percent or 226.7 billion won year on year as transfers of credit loss allowances increased by 255.7 billion won thanks to the preemptive accumulation of loan loss allowances to enhance the bank's future loss absorption capacity.

Among non-banking affiliates, NH Investment and Securities logged a net profit of 577 billion won. NongHyup Life Insurance and NongHyup Property & Casualty Insurance racked up showed improved business performances by posting 61.2 billion won and 46.3 billion won in net income, respectively.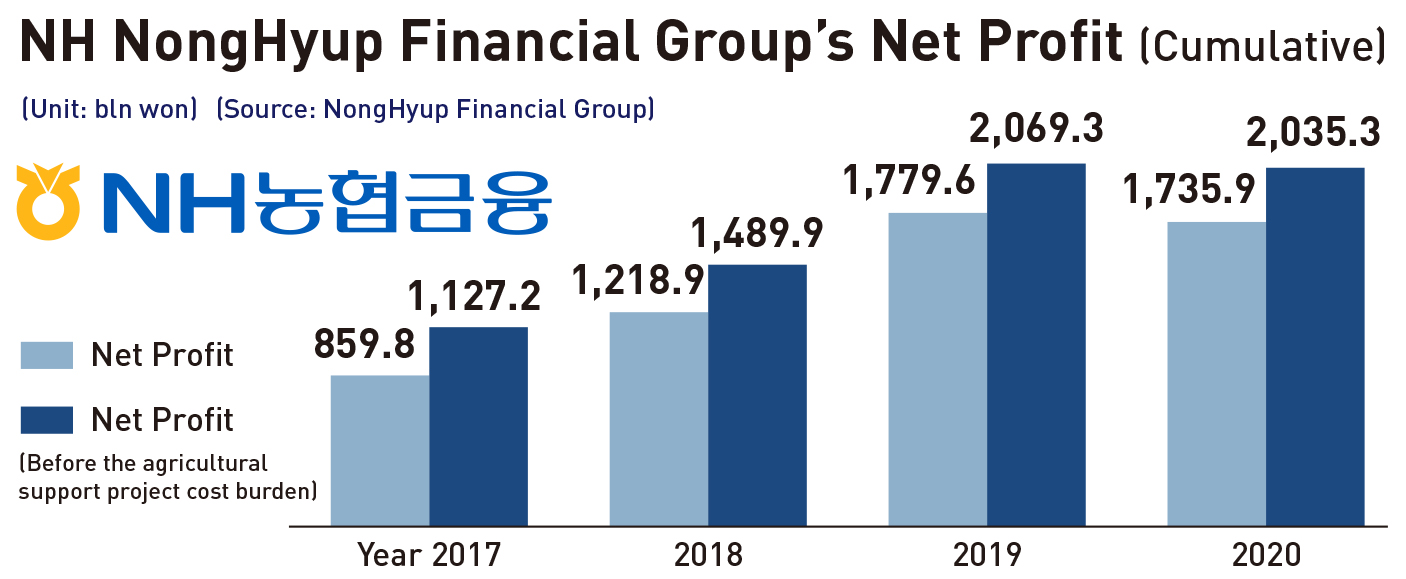 NH NongHyup Financial Group plans to focus on key tasks such as accelerating digital transformation, strengthening ESG management and strengthening its agricultural finance role by selecting the acceleration of innovation-powered and substantiality-ensuring "DESIGN management" as its strategic direction in 2021.

DESIGN stands for Digital Transformation, ESG, Specialty, Identity, Glocalization and Network. The financial group also said that it will establish customer-centered trust-earning management by strengthening preemptive risk management and financial consumer protection.

Meanwhile, NH NongHyup Financial Group announced on Jan. 27 that it held the Digital Transformation (DT) Insights Forum with the participation of employees working in its digital sector.

The forum was held via a video conferencing system in consideration of the COVID-19 situation. Chairman Son Byung-hwan suggested holding the forum, saying, "Employees should pay attention to trends in digital new technology in the market and think about the nature of finance after putting themselves in customers' shoes."

During the forum, they had time to share their opinions about what implications could be applied to NH NongHyup Financial Group's business and what direction financial institutions should take in digital transformation.

Chairman Son himself actively communicated with the participants in the heated debate, said an official of NH NongHyup Financial Group. Chairman Son noted that digital transformation begins with a strong understanding of the market and customers.

"By starting the management of NH NongHyup Financial Group based on strong communications with employees as the first move, chairman Son expressed his strong will to promote digital transformation projects consistently and quickly at all of affiliates," the official said.