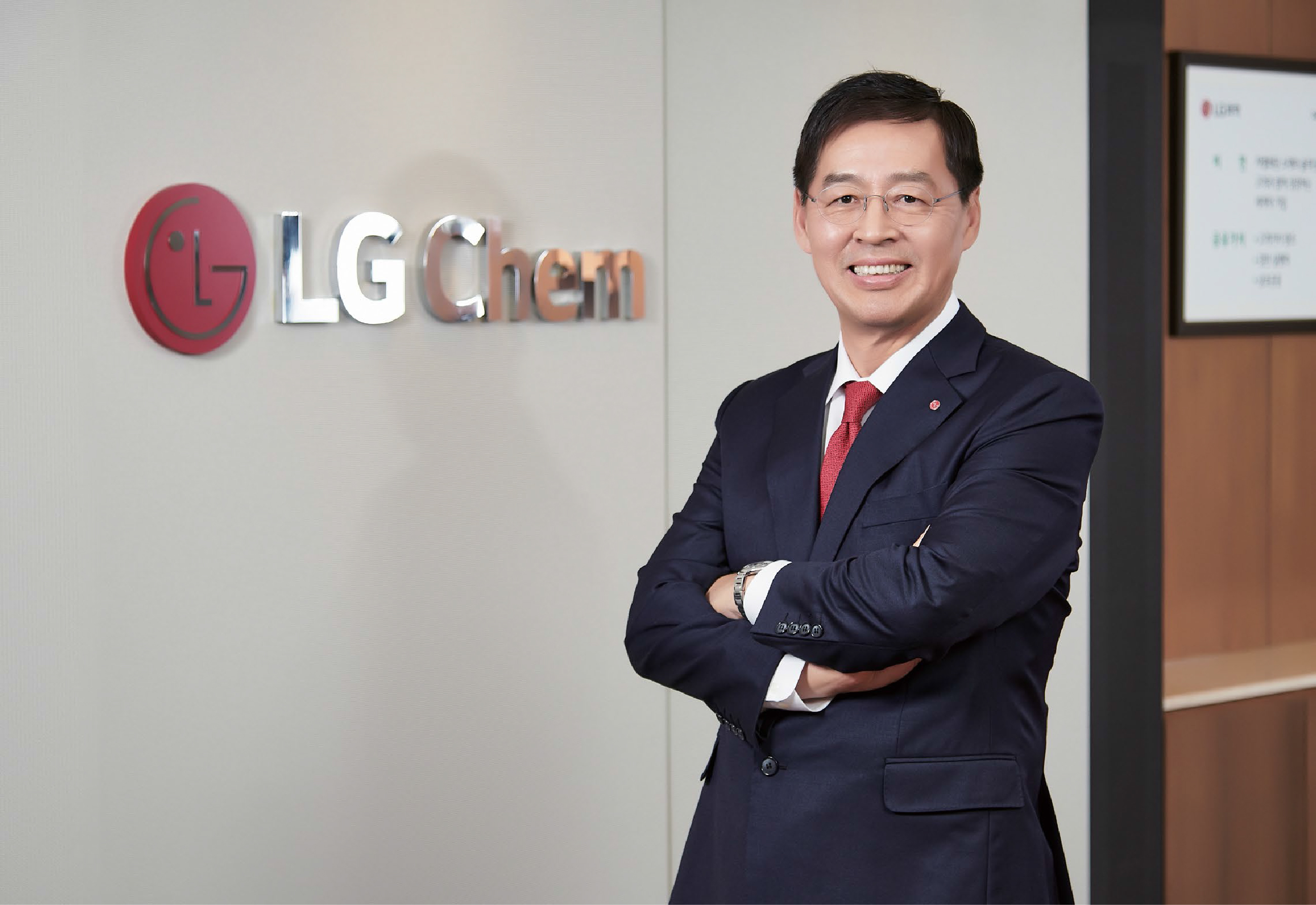 LG Chem Vice Chairman Shin Hak-cheol. (Photos: LG Chem)
LG Chem chalked up more than 30 trillion won in 2020, the largest-ever yearly sales since its founding.
The company also saw its operating profit surpass the 2 trillion won threshold, a nearly two-fold jump on a year-on-year basis. The battery business chalked up its first operating profit.

LG Chem posted 2.353.2 trillion won in operating profit last year on a consolidated basis, a 185.1 percent year-on-year jump, it said on Jan. 27.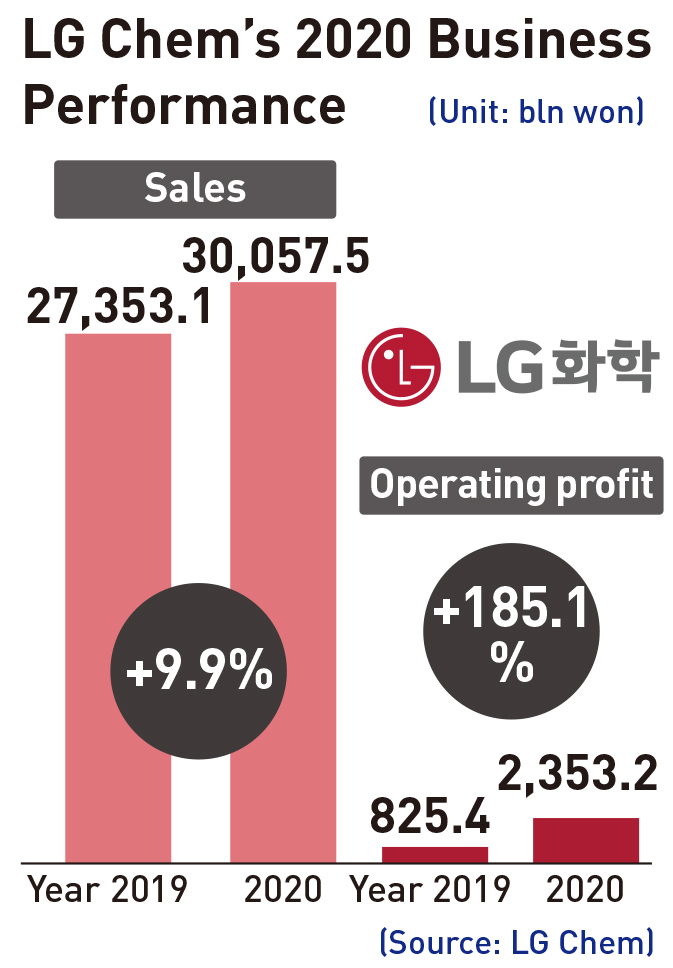 The company saw sales soar 9.9 percent to 30.057.5 trillion won year-on-year. It was the first time LG Chm topped 30 trillion won in annual sales since its founding.

LG Chem chalked up 673.6 trillion won in Q4 operating profit and 8.885.8 trillion won in Q4 sales. The company saw its operating profit change into a profitable territory and sales jump 19.9 percent year-on-year.

The petrochemical business was analyzed to see its business performance improve on the back of rising demand of acrylonitrile butadiene styrene copolymer (ABS), polyvinyl chloride (PVC) and acrylonitrile butadiene latex and quantitative growth of LG Energy Solution, an battery subsidiary of LG Chem.

LG Chem CFO Senior Executive Vice President Cha Dong-seok said, "Despite a crisis, caused by the COVID-19 pandemic, LG Chem topped 30 trillion won in sales last year for the first time, and last year was one year in which it made meaningful achievements by posting 4.6 trillion won on an EBITDA (Earnings Before Interest, Taxes, Depreciation and Amortization) basis, the largest-ever one: growing sales and expanding profit."

LG Chem set its 2021 sales goal at 37.3 trillion won , a 24.1 percent surge. By business area, the petrochemical business will target 14.8 trillion won in sales,; the advanced materials business, 4.4 trillion won,; the life science business, 800 billion won, and the energy solution business 18.9 trillion won,; and FarmHannong, 700 billion won.

Senior Executive Vice President Cha said, "LG Chem will make another leap forward by concentrating its capabilities and resources on four core business areas and new future growth engines – battery materials, sustainable solutions, e-Mobility materials and development of global new drugs."

Even though a supply glut is feared due to rising supplies, related to new and expanded facilities in the Northeast Asian region, the petrochemical business is predicted to see a steady demand improvement of major industries and the recovery of the global economy.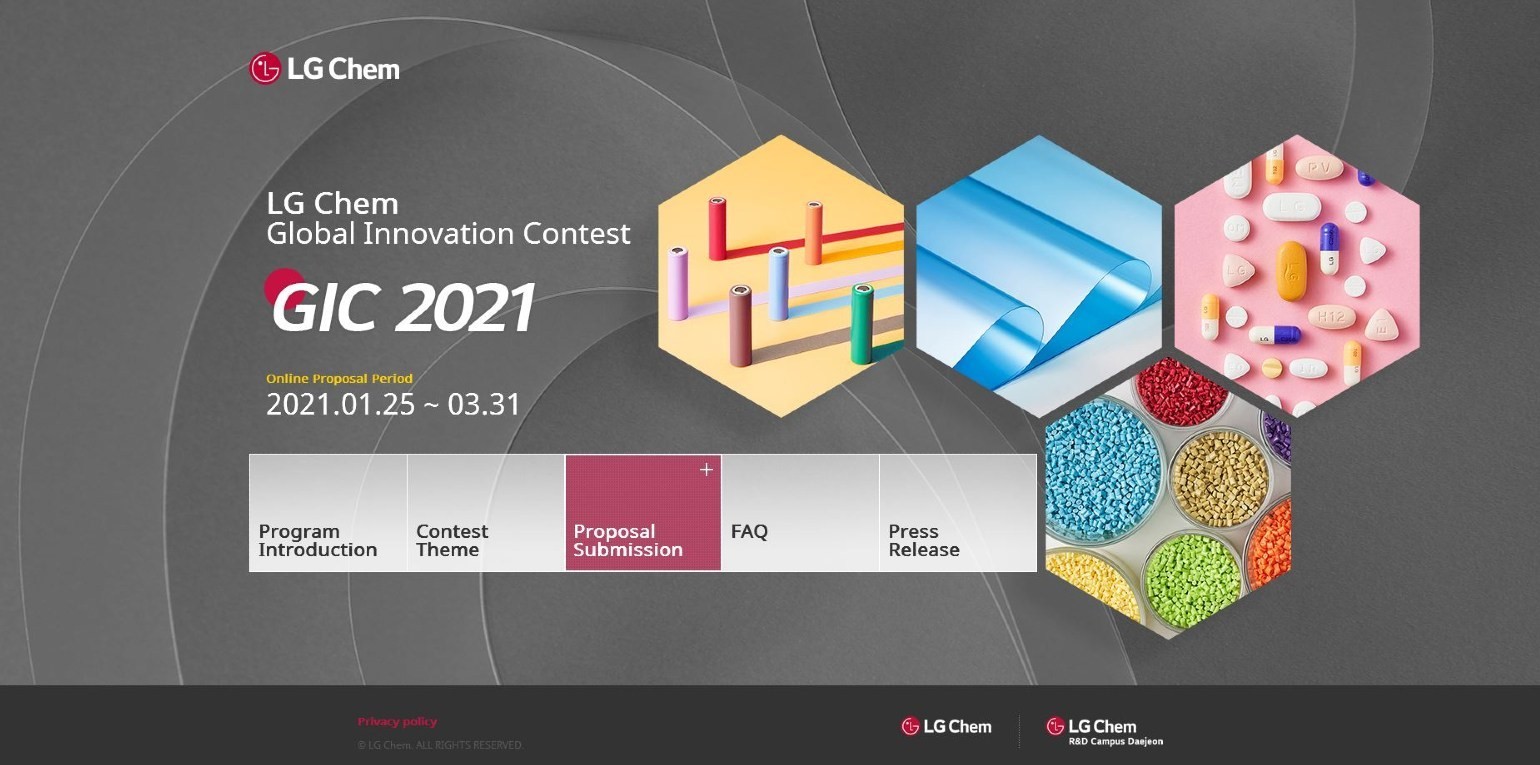 A website of the 3rd Global LG Chem Global Innovation Contest 2021 (GIC 2021).

LG Chem Holds 3rd GIC to Seek Innovative Ideas for Sustainable Technologies Worldwide

LG Chem is hosting the 3rd Global Innovation Content (GIC) for leading universities and institutions around the globe.
GIC, the first of its kind in the Korean chemical industry, invites organizations worldwide to explore innovative ideas for sustainable technologies.

GIC is open for entry form Jan. 25 until March 31 in four categories; energy, sustainability, advanced materials and digital transformation.
LG Chem said, "We will continue to innovate ourselves to impress our future customers by connecting our own strengths with external technologies."