POSCO Group Doubles Down On Investing in Growth of Secondary Battery Raw Material Business
By raising 1.273.5 billion won in public rights offering, POSCO Chemical plans to expand secondary battery raw material production capacity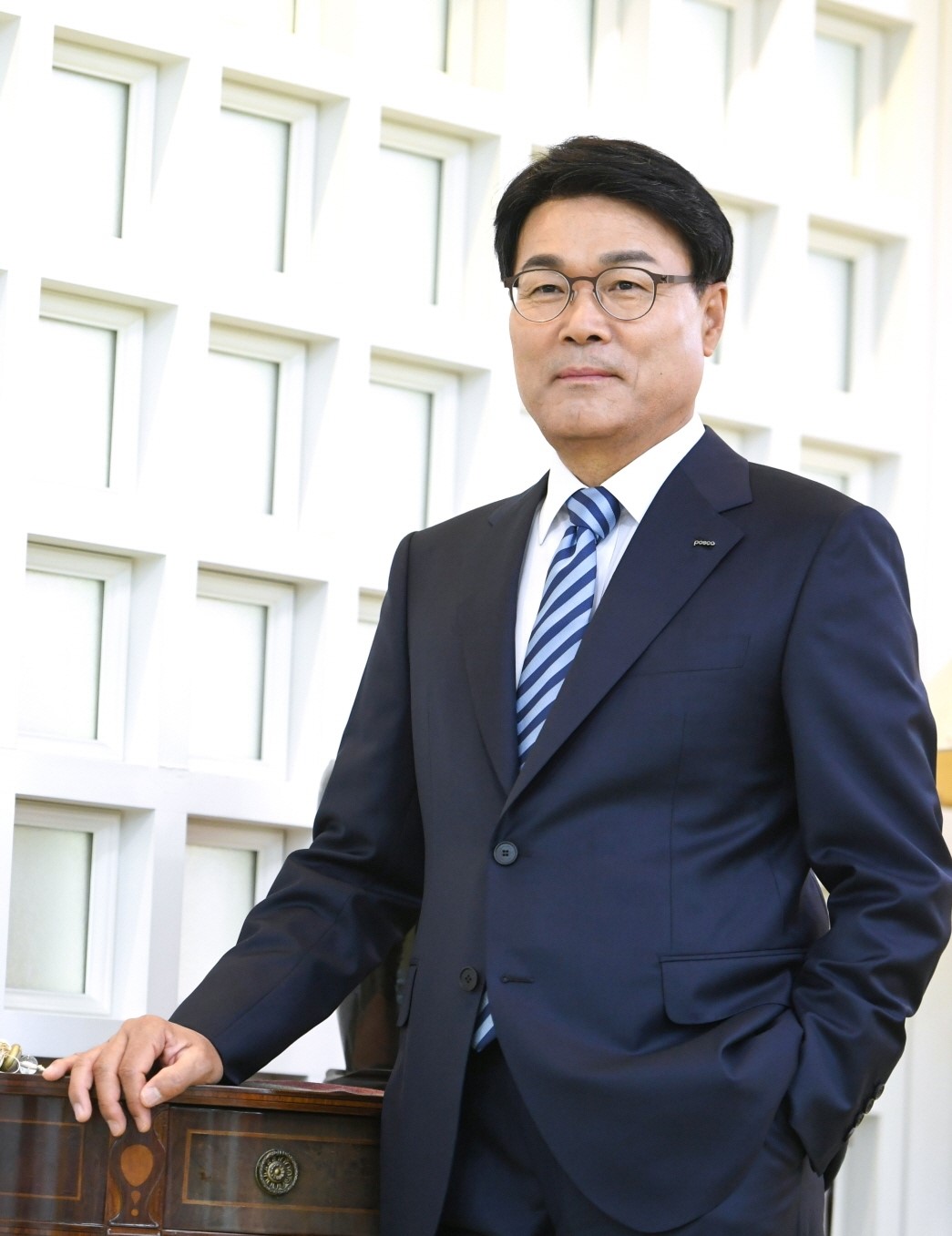 POSCO Chairman Choi Jeong-woo.
POSCO Group has solidified the groundwork for the growth of the secondary battery raw material business via the largest-ever rights offering for POSCO Chemical.

POSCO, the biggest shareholder of the offering, announced a vision of nurturing the secondary battery raw material business into one of the group's core businesses.

POSCO Chemical raised 1.273.5 billion won in the public rights offering, a 27 percent jump over the original target of 1 trillion won. The reason is that POSCO Chemical shares kept rising on the back of enthusiasm from investors.

The value of new shares was set at 77,300 won per share, which is more than the expected 60,700 won. POSCO itself saw its equity investment soar from 540.3 billion won to 688.1 billion won.

With the increased capital, POSCO Chemical plans to speed up the expansion of its secondary battery raw material production capacity to lead the global market.

POSCO Chemical plans to pour 690 billion won into the expansion of its Gwangyang plant to meet the demand for the supply of cathodes, one part of lithium-ion batteries used in EVs, to Ultium Cells and 150 billion won for the construction of a cathode production plant in Europe, in which demand for EVs is surging.

Ultium Cells is a joint venture between American automaker General Motors Co. and LG Energy Solution.

POSCO Group already established a plan to nurture the secondary battery raw material business into a core business, equivalent to the mainstay steelmaking business.

POSCO Chemical aims to post 23 trillion won in sales in the energy raw material sector and secure a 20 percent share of the global market by establishing a mechanism of producing cathode materials of 400,000 tons and anode materials of 260,000 tons annually by 2030.

Meanwhile, the latest capital increase has contributed to stabilizing the financial soundness of POSCO Chemical. POSCO Chemical saw its debt ratio decline from 104 percent in the third quarter of 2020 on a consolidated basis to 46 percent following the public rights offering.

Financial market officials shared the view that the reason for investor enthusiasm of POSCO Chemical's public rights offering is that it is supported by the parent company's stable raw materials and resources development and supply capacity.

One of the secrets of POSCO's global competitiveness is the securing of reliable raw material suppliers. POSCO has aggressively invested in lithium, nickel and graphite.

As part of efforts to secure lithium, one of the cathode materials for secondary batteries, POSCO secured a mining rights stake in the Salar del Hombre Muerto salt lake in northern Argentina. Lithium reserves there are estimated at 13.5 million tons, more than six times the 2.2 million tons at the time of its acquisition.

Meanwhile, POSCO Group recently acquired a 15 percent stake in a graphite mine in Tanzania from Australian miner Black Rock Mining.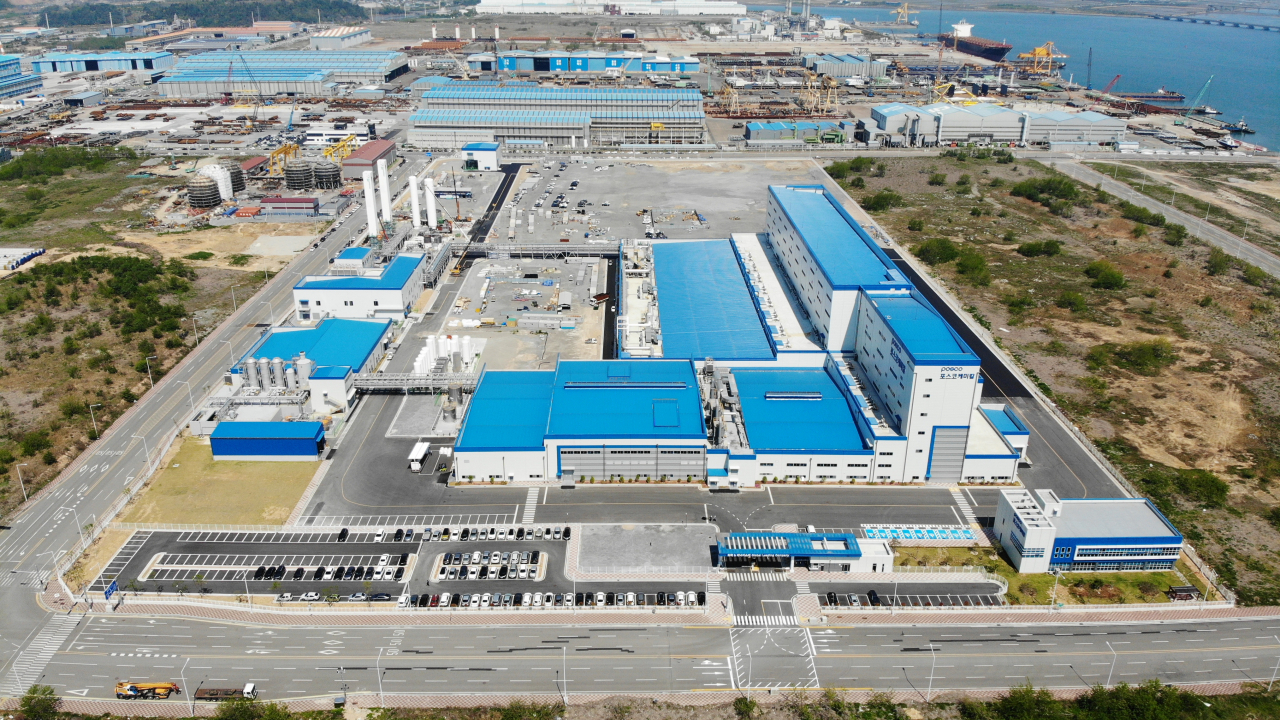 A view of POSCO Chemical's cathode material production line in the Yulchon Industrial Complex in Gwangyang, Jeollanam-do. (Photos: POSCO)