'Koo has abundant knowledge and experience in the real economy so that he will lead Korean industry in coping with the rapidly changing external environment'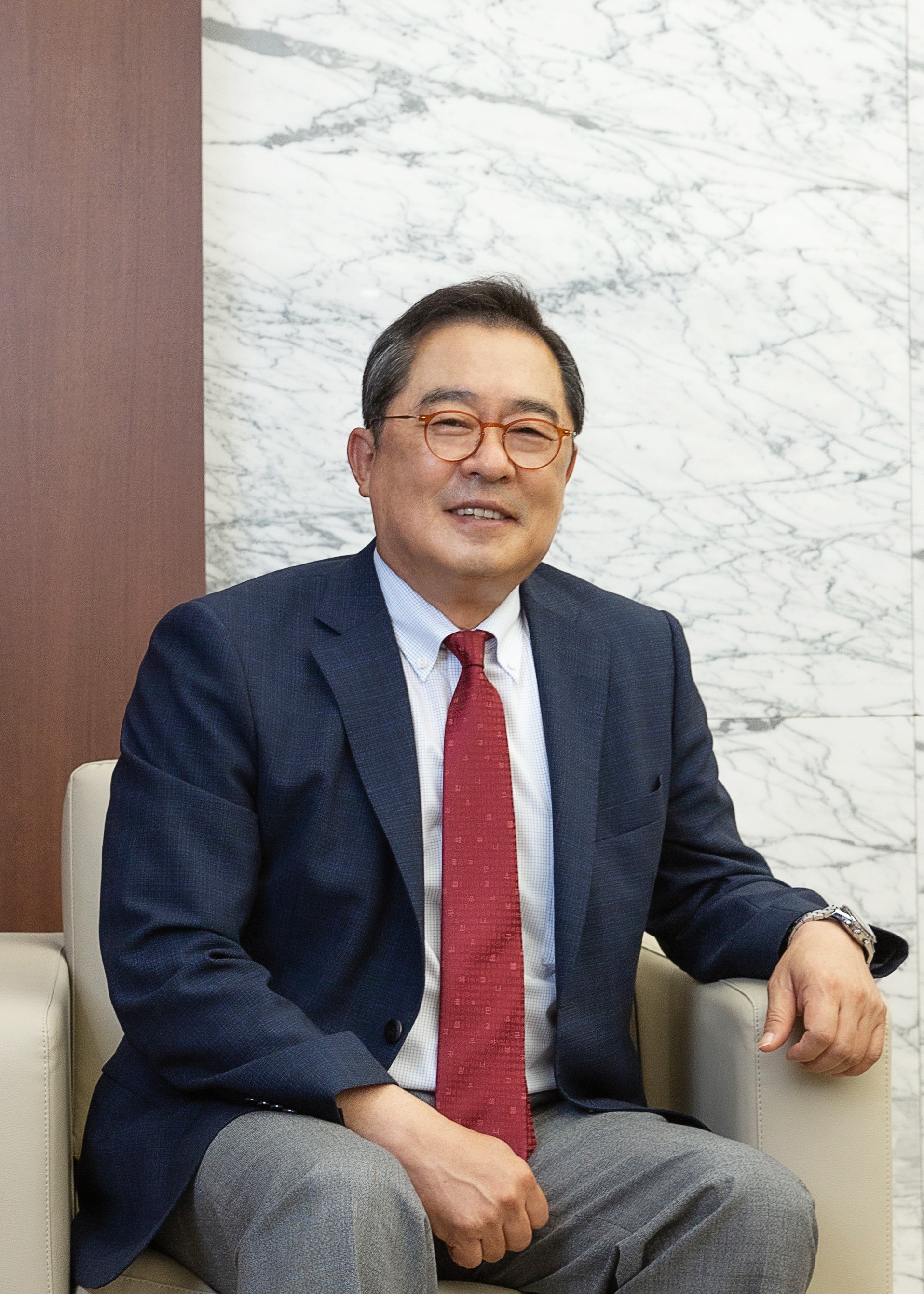 LS Group Chairman Christopher Koo has been appointed as the 31st chairman of the Korea International Trade Association (KITA). (Photo: LS Group)
LS Group Chairman Koo Ja-yeol (Christopher Koo) has been appointed as the 31st chairman of the Korea International Trade Association (KITA).

KITA's leadership unanimously approved the appointment of Koo as the next chairman to lead KITA for three years in a meeting at the Korea World Trade Center in Samseong-dong, Seoul on Feb. 19.
Chairman Koo Ja-yeol will officially take office as 31st chairman after a resolution at the regular general meeting of the KITA on Feb. 24.

Koo Ja-yeol graduated from the Department of Business Administration at Korea University and completed London Business School.
Koo joined Lucky Goldstar Corporation (now LG Corp.) as a mere clerk in 1978, has been a global trade expert for 15 years, and worked as an executive in charge of the international business at LG Securities (now NH Investment & Securities) in 1995.

In the public sector, Koo also contributed to the government's policymaking and industrial revitalization while serving as co-chairman of the National Intellectual Property Committee and chairman of the Korea Invention Promotion Association.

A total of 21 people attended the meeting, including Kim Young-joo, incumbent chairman of the KITA, Oh Seok-dong, chairman of Meta Biomed and Hwang Chul-joo, chairman of Jusung Engineering. It is the first time in 15 years that an entrepreneur will become the head of KITA.

Since Kim Jae-chul, honorary chairman of Dongwon Group who served as chairman of KITA from 1999 to 2006, all of the next five presidents have been former government officials.

"We judged that it would be better to invite an entrepreneur with experience and competence for Korean industry that need to quickly response to the current trade environment surrounded by uncertainties sparked off by the COVID-19 pandemic," Chairman Kim Young-joo said.

"Koo Ja-yeol has abundant knowledge and experience in the real economy so that he will lead Korean industry in coping with the rapidly changing external environment," Chairman Oh Seok-song said. "We expect the trade industry to solve its problems well under Koo's strong leadership."

"Koo has led changes in the Korean trade industry, emphasizing digital innovation and an increase in corporate capabilities," Chairman Hwang Chul-joo said. "Based on his various public sector activities and field experience, Koo will play an excellent role in bridging the public and private sectors."

Through his inauguration as chairman, Koo Ja-yeol will set a new record as he follows in the footsteps of his father, Koo Pyung-hoi, who serve as chairman of KITA from 1994 to 1999.

Koo Pyung-hoi took the lead in the construction of COEX, which was a long-cherished wish of the Korean trade industry. COEX is home to KITA Headquarters.

The recent COVID-19 crisis has given more difficulties to the Korean trade industry. The Korean trade industry is expecting Koo to take the initiative in helping Korean export companies find new channels and break new ground in the world market.

In addition, the Korean business community expects Koo to be the voice of those in the Korean industrial world to the political world, as industry is under pressure from a series of regulatory legislation.

"This year is a critical time for making a big turnaround in the COVID-19 crisis," said a representative of the Korean business community. "I hope that Koo will address the KITA' pending issues well."

LS Group was first founded by establishing Janghang Smelting Factory (currently LS-Nikko Copper) in 1936. Since then, the company has established industry-leading affiliates.
The group is composed of LS Corp., E1 (LPG), and YESCO (LNG). LS Corp. is a holding company which controls LS Cable & System (power & communications cables), LS Industrial Systems (electrical equipment & automation systems), LS-Nikko Copper (copper smelter & refiner) and LS Mtron (machinery & components).

In addition, LS Group is nurturing the next-generation cable, smart electricity, smart factory, and smart tractor businesses to advance in the global power infrastructure, smart energy, and agricultural markets.

LS Group says that the business group is sticking to its corporate philosophy of LS Partnership, maintaining the principles of transparent management and stockholder-friendly management that benefits LS's customers, employees, shareholders, partner companies, and society.