Samsung Chairman Lee stresses social responsibility, new products, and technology at New Year meeting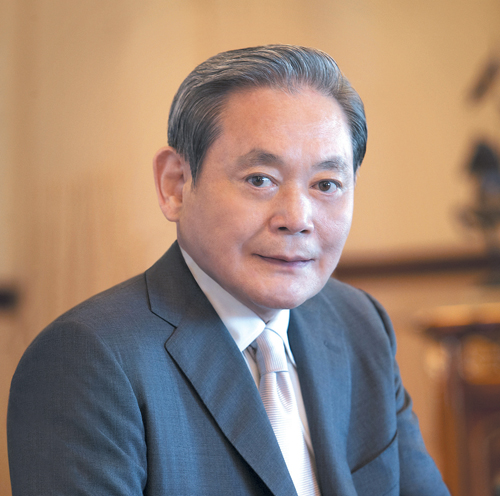 Chairman Lee Kun-hee of Samsung Group
Samsung Chairman Lee Kun-hee in his address at the group's New Year ceremony held at Hotel Shilla in Seoul on Jan. 2, said the group will do all it can for the good of society as a member of society, since its power derives from society.
The top executive of the nation's largest business group said it will work for the further development of the national economy by building a base for sustainable growth by removing all kinds of adverse conditions in the way, as they are the group's duty amid the difficult economic situations both at home and abroad this year.
He said that unexpected obstacles may appear in the group's operations this year to undermine its growth, new growth businesses' life cycles will be shortened, and competition among businesses will grow more intense.
"What's needed in this situation is competitiveness, which concerns personnel and technology internally, and social trust and love externally," Lee stressed.
"Therefore, we should train talented personnel and secure segregated technologies and try to win the public's trust and love at the same time," Lee said. He went on to say that the group has to increase its investments and hire new employees, while at the same time it must go all out to increase exports so that the group's cooperative firms will have top competitive power in the world.
The chairman of the powerful conglomerate said they have to help their poor neighbors and the socially distressed and join the Korean society's progress with greater concern and effort.
Before attending the New Year meeting, the top Samsung executive met with reporters and said the group will expand its investments and hire more employees this year. Although the group profited greatly from its past investments, the group will increase investments this year to help the country to create more jobs and lead other firms to increase their investments, Lee said.
The chairman noted that new technology, new products, and new businesses are key elements to get the group going in the future, and in order to achieve these three goals, he will see that the group will be more open to the outside, more flexible and reformative.
He called on all officers and staff of the group to not be afraid of failure, but to continue to make challenges. nw