K-pop has been surfacing as a major powerhouse in world pop music thanks to its unique characteristics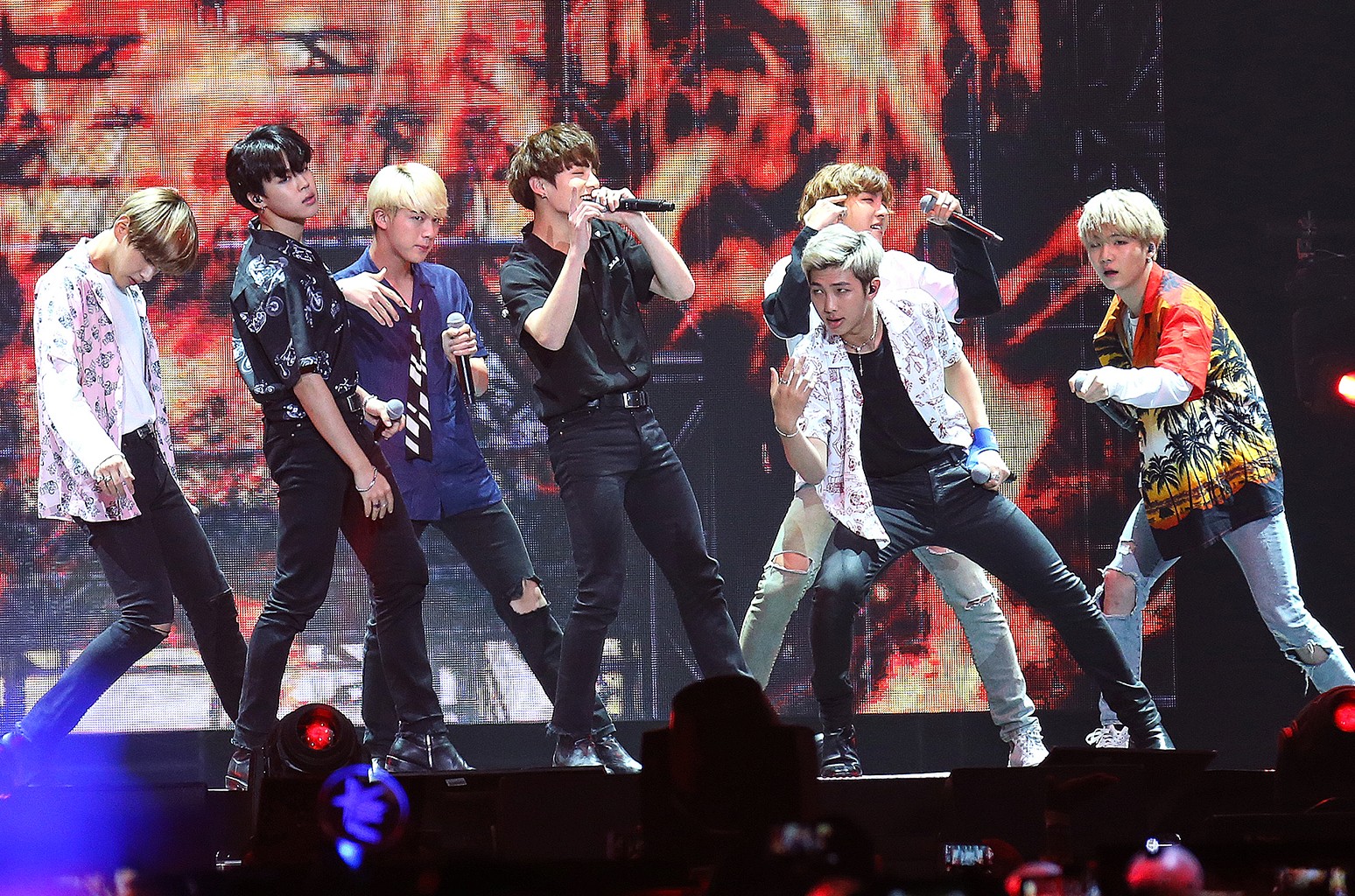 BTS performs at an annual Korean Wave convention festival KCON. (Photos: CJ ENM)
K-pop is emerging as a mainstream of the world's music industry. Last year was one to remember for K-pop music.
As BTS and Blackpink made history in the U.S., the world's largest music market, and next-generation K-pop stars such as SuperM, Monsta X, and NCT 127 have begun gaining popularity at home and abroad, K-pop is going beyond Korea and Asia as a popular culture enjoyed by people around the world.

SuperM, Monsta X and NCT 127 have a strong chance of becoming a next BTS, music critics say. SuperM is a seven-member boy group formed in 2019 by SM Entertainment and Capitol Music Group.
Monsta X took shape through the reality survival program "No. Mercy" by Starship Entertainment and consists of six members. NCT 127 is a 10-member boy band that debuted in 2016.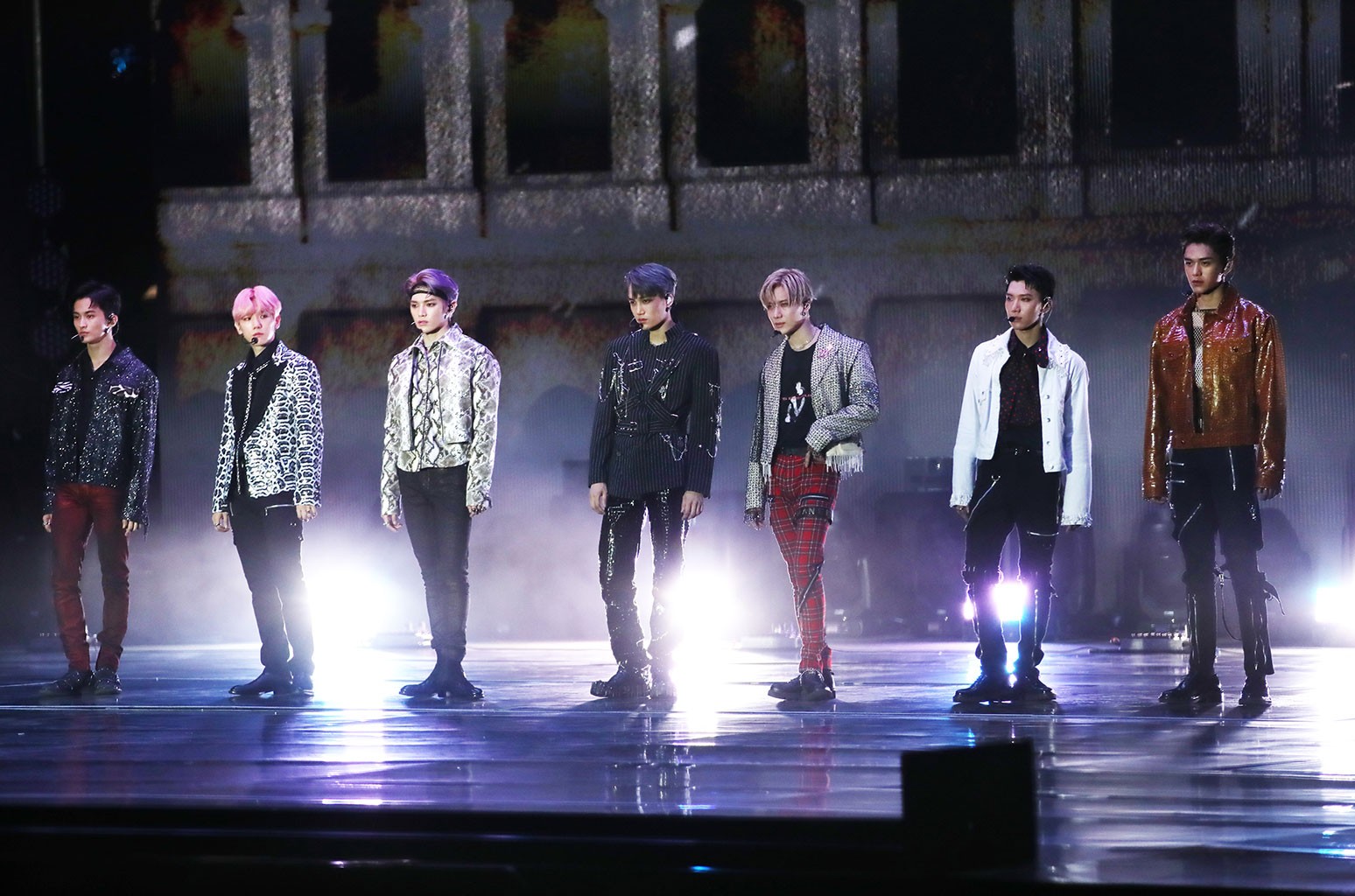 A view of a performance by SuperM at an annual Korean Wave convention festival KCON.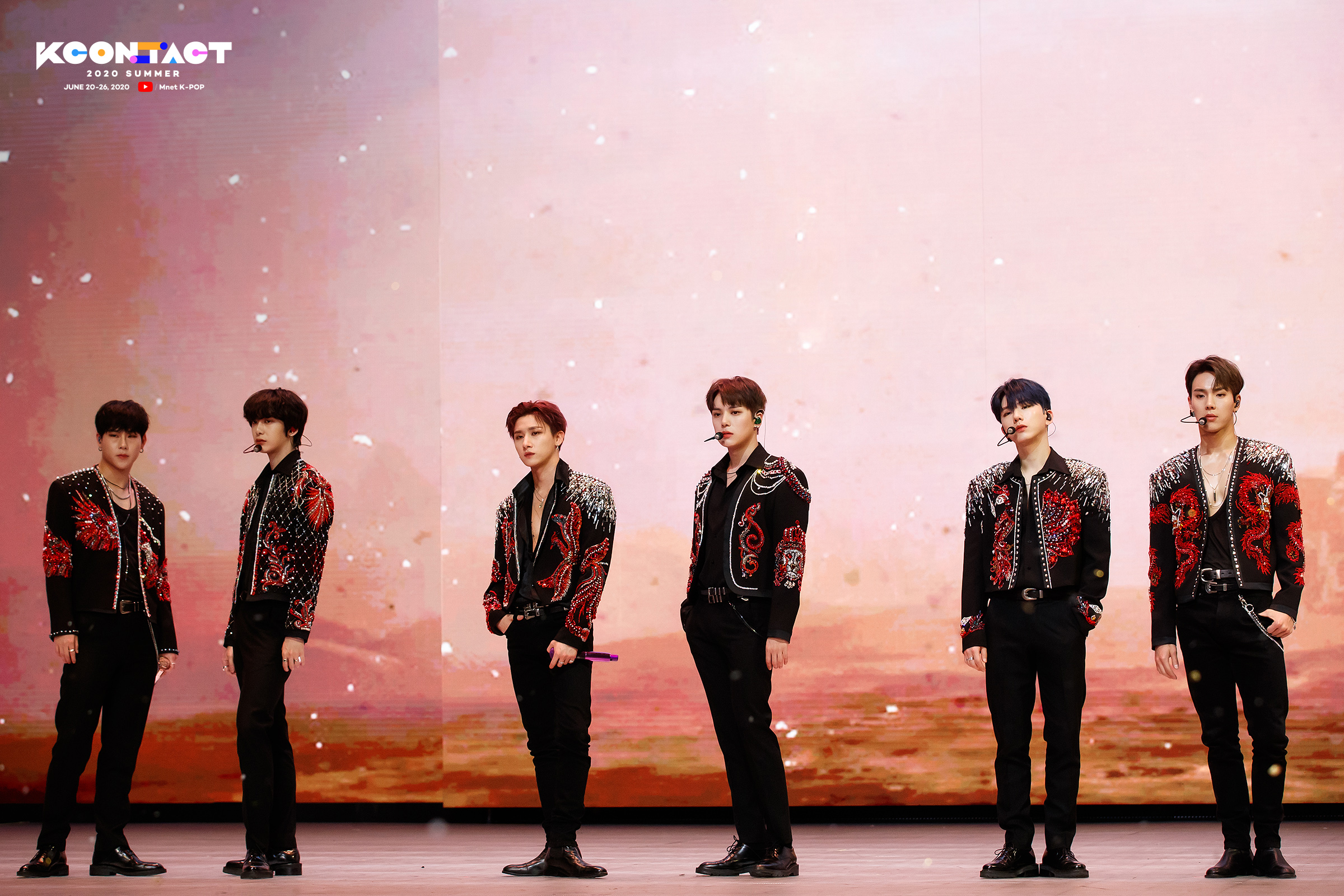 A view of a performance by Monsta X at an annual Korean Wave convention festival KCON.

Moreover, K-pop has been showing strong scalability as idol groups have been enjoying growing popularity overseas by adopting the Korean idol development system and accepting K-pop's successful know-how.

BTS and Blackpink fueled the popularity of K-pop, and are continuing their recordbreaking march on the U.S. Billboard chart. Last year, BTS topped Billboard's single chart "Hot 100" in the first week of the release of their hit song, "Dynamite" (September 5).
Therefore, BTS went down in history as the only Korean artist to have reached the top of the chart so far.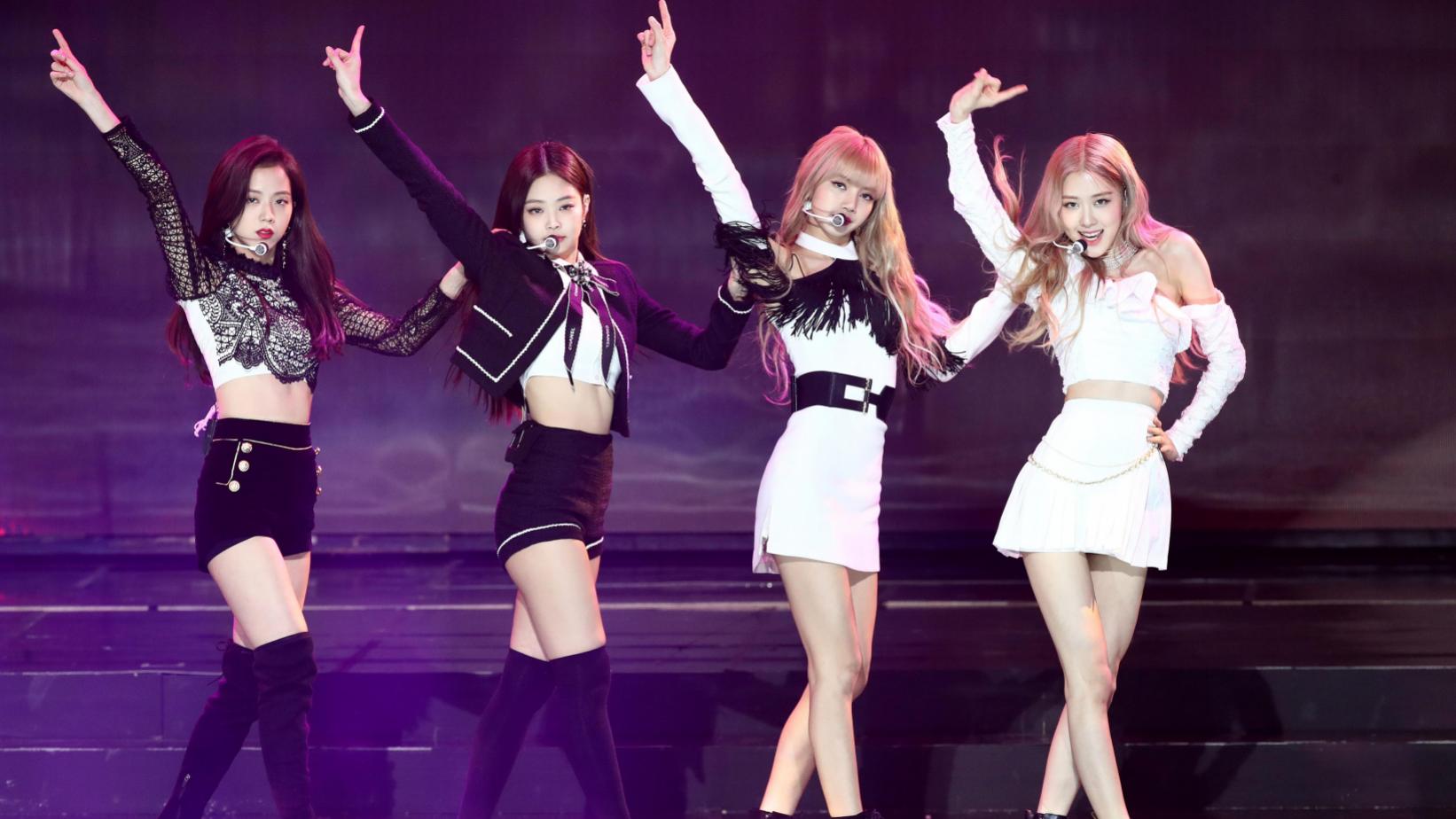 Blackpink gives a fantastic performance at an annual Korean Wave convention festival KCON.

Blackpink is also enjoying high popularity. The hit song "Ice Cream," which they sang with pop star Selena Gomez nabbed 13th place on the Hot 100 chart, the highest rank for a Korean female artist. Netflix also paid attention to Blackpink.

Netflix, a global over-the-top (OTT) service giant, which provides streaming services to more than 190 countries around the world, released the documentary "Blackpink: Light Up the Sky" in October 2020. The film describes the girl group's past four years since their debut in 2016.

While BTS and Blackpink have put up a good fight, K-pop is steadily increasing its popularity beyond Asia, sharpening its competitiveness.
SuperM, an idol group alliance team of SM Entertainment, topped the Billboard 200 Album Chart considered one of the top two Billboard charts along with "Hot 100 (single chart)" in 2019. Monsta X and NCT 127 ranked fifth on the chart, respectively in 2020.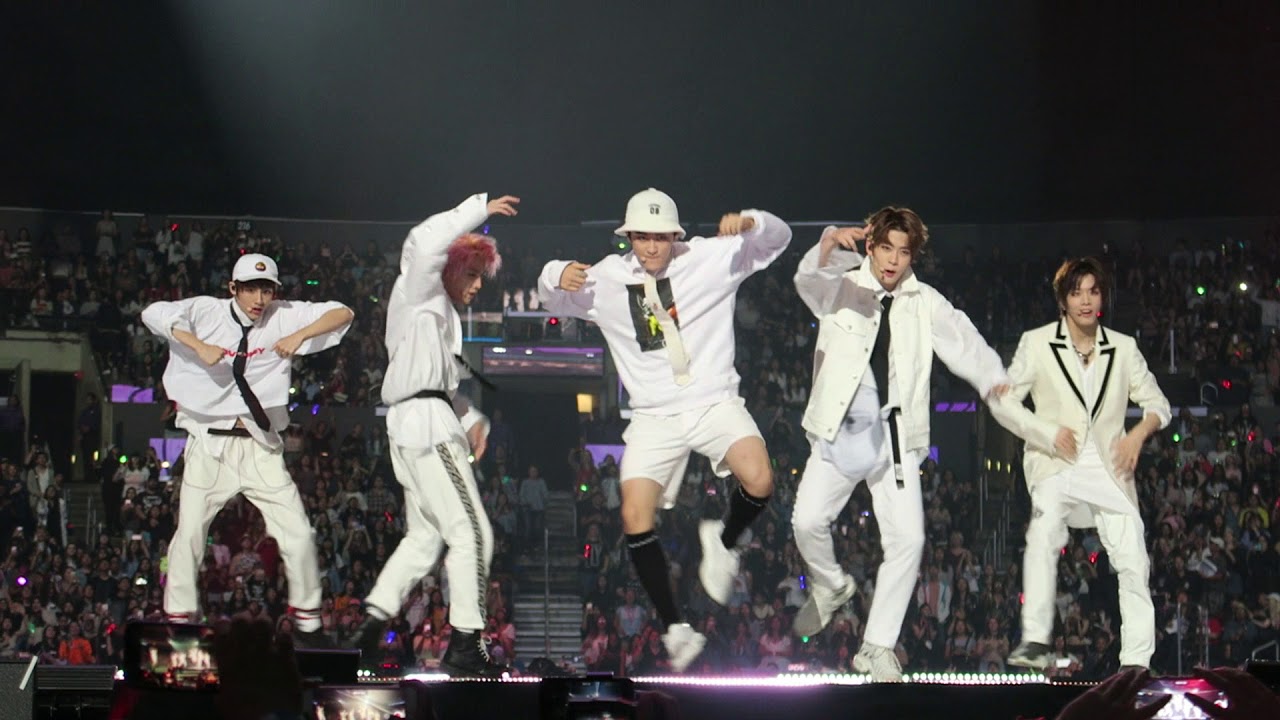 A view of a performance by NCT 127 at an annual Korean Wave convention festival KCON.

The popularity of K-pop has led to the export of the Korean idol development system. Good examples are 'NiziU' of JYP Entertainment and 'WayV' of SM Entertainment.
They are idol groups that were discovered and debuted in Japan and China, respectively, based on K-pop planning power.
On making their debuts, they are gaining immense popularity by sweeping high ranks in various music charts.

K-pop's powerful contents are one of the reasons why K-pop considered "songs of a small country" in the Far East has been surfacing as a major powerhouse in the world's pop music industry.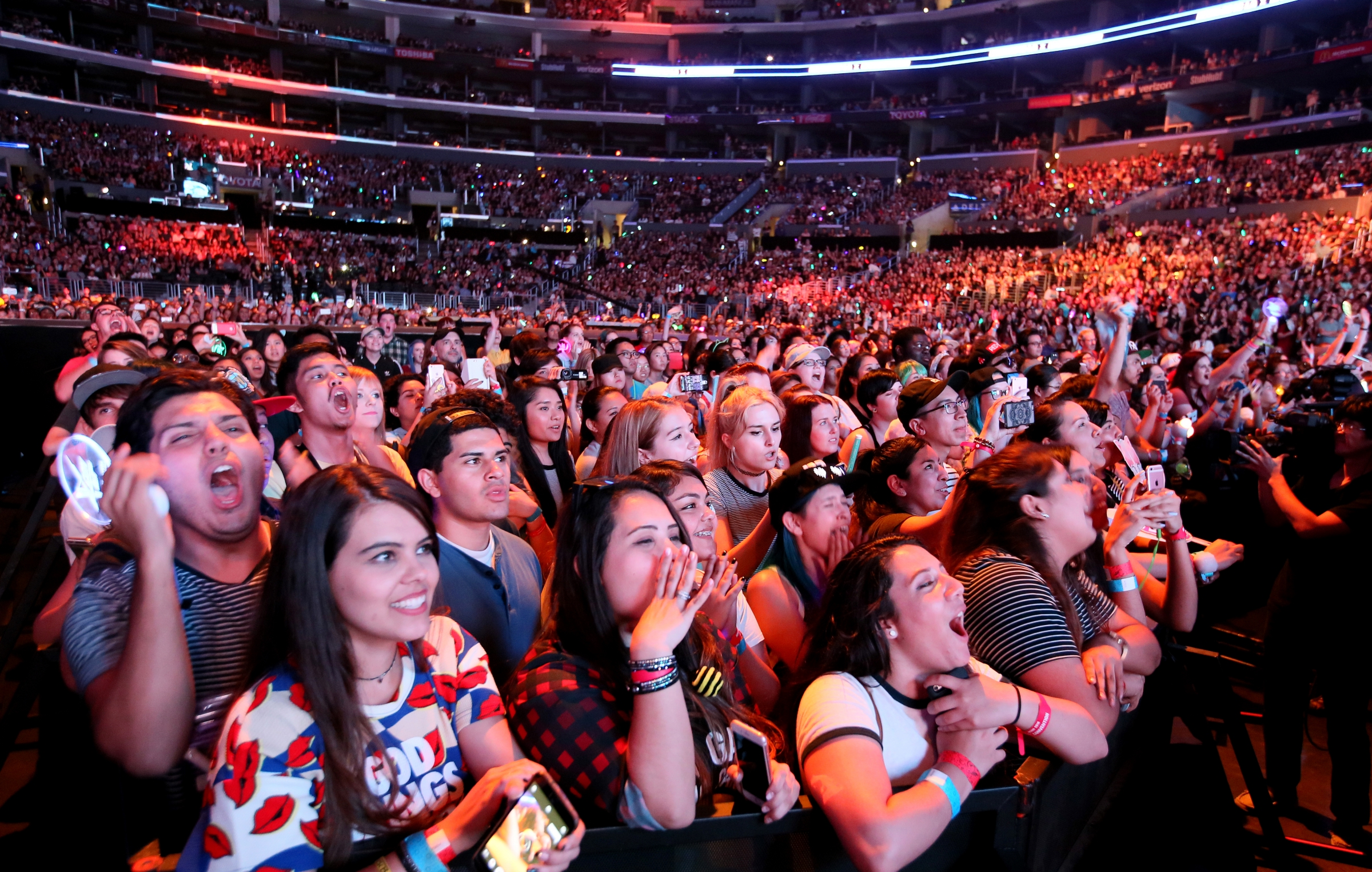 K-pop fans give an enthusiastic applause at a K-pop concert in Los Angeles.
"Since the 2000s, as K-pop has steadily grown musically and industrially, K-pop has begun to complete contents with Korean colors," a Korean pop critic said.

"Korean singers have grown so much that they belong to the mainstream of the global pop music market. The fact that Korea is a smartphone and Internet powerhouse with world-class information and communication technology (IT) is another reason why K-pop has been able to maximize its charm on the global stage with visual music going beyond audio music."

Even in the non-face-to-face era of the COVID-19 pandemic, K-Pop is dominating the world by making the crisis an opportunity with online platforms and online concerts. Many music critics at home and abroad say K-Pop can be easily sympathized with.

K-Pop music has been steadily finding new growth opportunities based on the amazing combination of impressions made by lyrics and the emotional power of tunes, excitement and happiness fueled by powerful and joyful rhythms and colorful backgrounds with wonderful background music.

Through SNS services such as twitter, K-pop fans may get together and have fun. In the case of BTS, A.R.M.Y., which is their global fan base, stands for Adorable Representatives of MC Youth.
BTS fans communicate with one another and show their support for BTS through twitter and Facebook, among others.

Overseas artists will form collaborations with K-pop stars or join the K-pop movement within the next decade, some K-pop experts say.
Those overseas artists will expand the variety of K-pop. According to them, K-pop is not a fad, it has become a genre in the international music industry.

AI and AR technologies will fuel the spread of K-pop music globally. They believe that K-pop will continue to grow by harnessing new technologies and innovation.

K-pop is now taking a road to sustainability while opening up a new horizon for Korean culture.