Organizes Digital Innovation Group by recruiting talents from the outside for successful digital innovation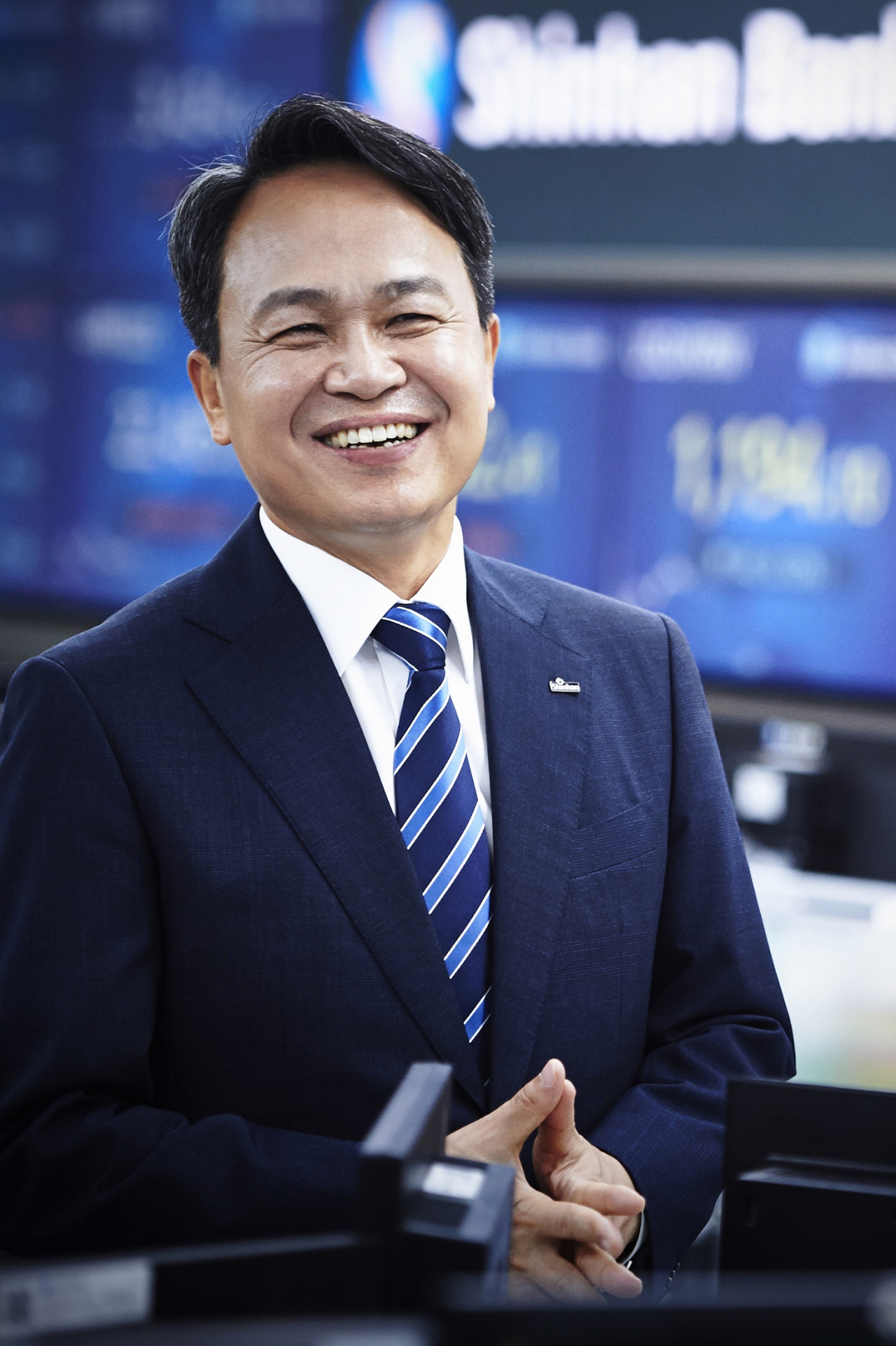 Shinhan Bank President Jin Ok-dong. (Photos: Shinhan Bank)
In November 2019, Jin Ok-dong, president of Shinhan Bank, compared himself to Don Quixote in a press conference held in honor of his inauguration as head of Shinhan Bank.
"To bring innovation to Shinhan Bank, we need extraordinary ideas like those of Don Quixote," Jin said.

"If necessary, I'll become a Don Quixote. Digital innovation which has emerged as a hot topic in the banking sector requires ideas like those from Don Quixote and I will continue to think like Don Quixote."

Since then, Jin has established himself as a leader who successfully spearheaded digital innovation at Shinhan Bank only one year after taking office.

Shinhan Bank is seeing the rewards from Jin's smart "Don Quixote leadership" by introducing strategies including bold talent acquisition for innovation, analysts say.

Shinhan Bank recently established the Digital Innovation Group, an organization that takes the initiative in digital innovation, industry sources said on Dec. 4.
The Digital Innovation Group was created to transform Shinhan Bank into a customer-centered leading digital bank.

The group consists of four organizations - The AI Unit (formerly known as the AI Competency Center or AICC), the My Data Unit in charge of the My Data Project, the Data Unit (formerly known as the Big Data Center), and the Digital R&D Center.

What is interesting is that the bank recruited external experts to head up this organization. They are Kim Hye-joo, a former managing director of KT, and Kim Joon-hwan, a former managing director of SK C&C. They will run the My Data Unit and the Data Unit respectively.

Kim Hye-joo, head of the My Data Unit, is a big data expert who has gained professional experience related to data analysis in various industries such as manufacturing and telecommunication.
She is considered a nice fit for the job as she is a specialist in My Data business as she garnered much attention by producing tangible positive results through the commercialization of big data-based services.

Kim Joon-hwan, head of the Data Unit, is evaluated as having a strength in setting up big data and AI business models.
In particular, he has a high understanding of AI and big data businesses according to those who worked with him. Until now, he has led the big data and AI sectors at the National Institute of Standards and Technology (NIST), Samsung Electronics, and SK C&C.

"We have changed the internal rules of governance to recruit talented people for digital innovation," a Shinhan Bank official said.
"The two persons recruited this time are professional contract workers to be treated as managing directors. They were given two-year terms."

Jin's digital innovation strategy has gone beyond simply recruiting talents. In the year since taking office, Jin led Shinhan's digital transformation with bold innovation that is hard to find in the current banking sector.

After expanding the scope of non-face-to-face work, Jin is currently concentrating on supporting non-face-to-face financial transactions of individual and corporate customers by introducing a mobile platform called "SOL Biz."

Under Jin's leadership, Shinhan Bank also introduced a new alternative to curb negative side effects from a reduction of the number of branches by opening innovative future branches called "Digitact Branch" based on a video consultation system for the first time as a commercial bank.
Shinhan Bank opens an innovative future branch called "Digitact Branch" based on a video consultation system for the first time as a commercial bank in Seoul on Nov. 24. A man uses Digitact Branch.
The banking industry is paying attention to a new type of digital innovation from Shinhan Bank.

In particular, a lot of attention is being paid to new innovation strategy and leadership that Jin will put into practice during his second term.

"Jin's Don Quixote leadership which studies bank management and operations from a different perspective from others' is highly regarded within the banking sector," said an official of the banking industry.
"This is why much attention is being paid to Jin's next steps at Shinhan Bank as Jin is highly likely to be reappointed."