KDIC Will Make Big Difference in Return of Erroneously Remitted Money Starting in July 2021
KDIC's new system will better protect users of online financial transaction services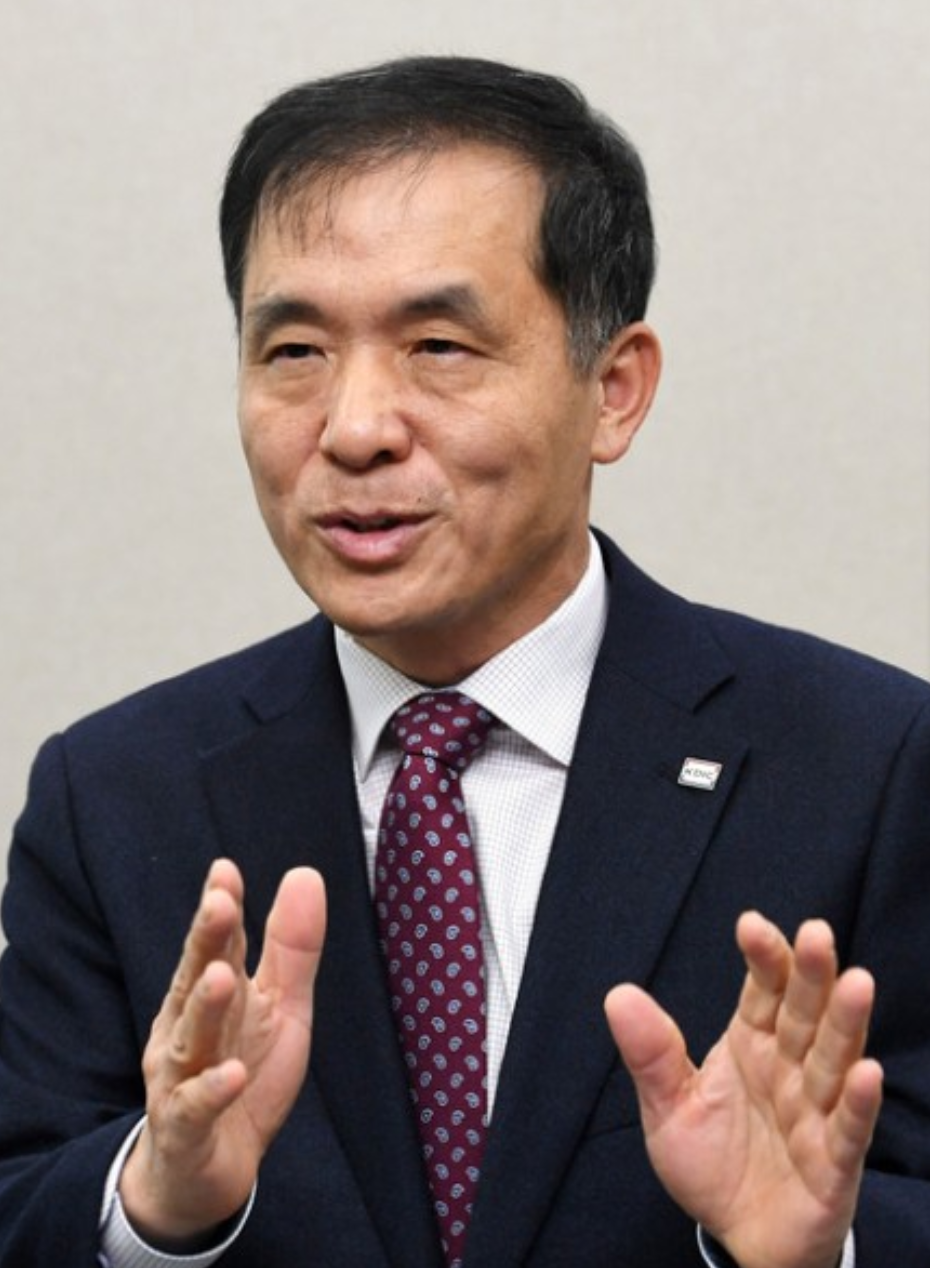 President Wi Sung-baek of Korea Deposit Insurance Corp.(KDIC). (Photos: KDIC)
At the moment, if a person makes an online transfer of money to a wrong person, he or she will have many difficulties in making the money to return.

So some con artists took advantage of this fact for the purpose of swindling some money out of gullible people. But this will change beginning in July 2021.
Korea Deposit Insurance Corporation (KDIC) will begin to give a helping hand to people who made wrong money transfers in July 2021.
The Financial Services Commission and KDIC said on Dec. 9 that a revised bill of the Depositor Protection Act passed a plenary session of the National Assembly.

An increase in non-face-to-face transactions through internet and mobile banking services has been sparking off a spike in cases of remitting money to wrong persons by making a mistake in entering bank names or account numbers.

Currently, if erroneous remittance occurs, the remitter can contact the recipient through the financial company and request the return of the remitted money.

In cases like that, if the recipient does not voluntarily return the money, the remitter can file a lawsuit, but often gives up getting it back due to some burdens such as legal cost and lawsuit time.
The number of cases in which wrongly remitted money was not returned stood at 82,000 in total with 154 billion won at stake in 2019, up 9,000 from 73,000 which cost remitters concerned 148.1 billion won in 2018.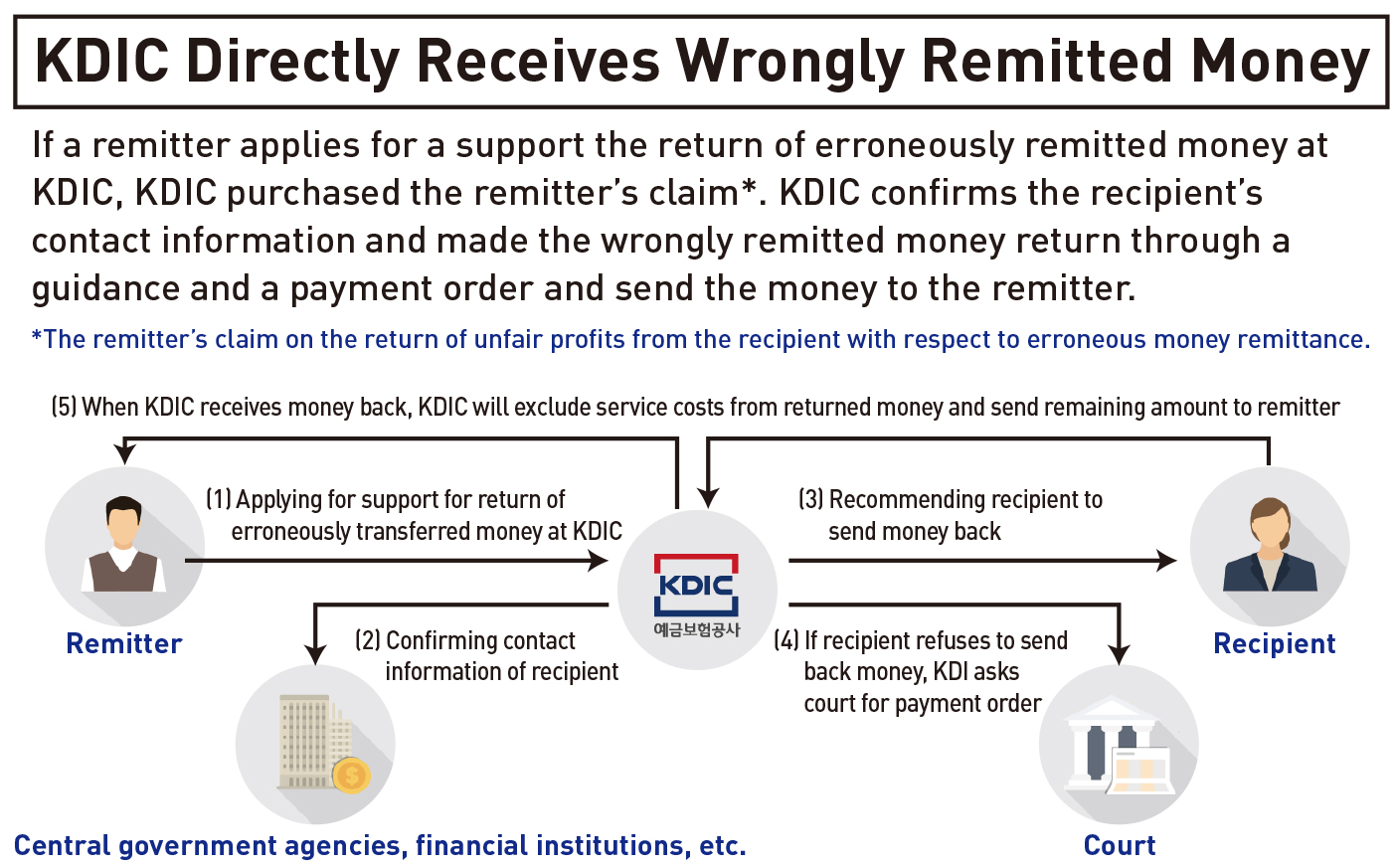 According to the revised bill, KDIC will inform the recipient of the voluntary return of erroneously remitted money, and if necessary, will make the money return with a court's payment order.
When the remitted money comes back, KDIC will exclude system operation and guidance costs from the returned money and send the remaining amount to the remitter. KDIC will prepare a computer system to put the system in place starting in July 2021.

Even if KDIC's support system for the return of erroneous remittance goes live, the current voluntary return system between a remitter and a recipient will be maintained as it is now.

"It takes about six months for a remitter to get the money back if filing a lawsuit," explained an official of the Financial Services Commission.
"But if the remitter takes advantage of KDIC's return order, he or she will be able to recover the money in about two months. KDIC's new system and service will strengthen the protection of financial consumers in line with the popularization of non-face-to-face financial transactions."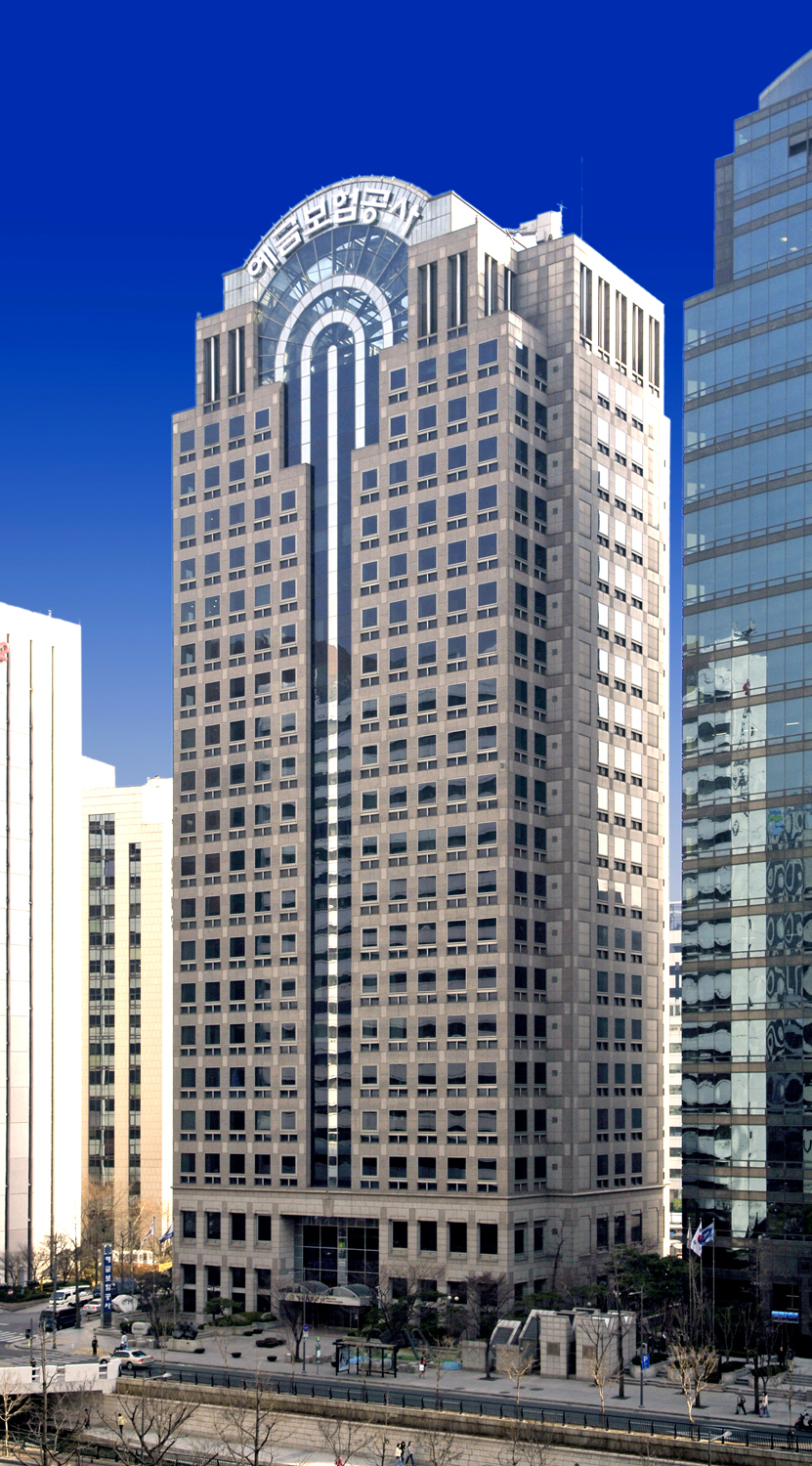 A view of the building where KDIC has its offices in Seoul.