Both sides join forces through exchange of stakes in areas such as online shopping & logistics and content
Chairman Lee Jay-hyun of CJ Group.
CJ Group and Naver will forge an alliance by exchanging stakes in areas such as online shopping, logistics and content.

CJ, the nation's biggest logistics and content group, and the nation's No. 1 big tech giant Naver are discussing ways of joining forces to create synergetic effects through exchanges of share stakes and business coalitions.
If CJ teams up with Naver, focus will be on whether a Korean version of Amazon and Netflix will emerge.

Officials with CJ Group said CJ seeks to forge a comprehensive business alliance, including stake exchanges, with Naver.
Both sides are discussing how to forge ties-up and the scope of collaboration in each other's mainstay businesses.

One of the most plausible options is that CJ ENM, Studio Dragon, and CJ Logistics, the three subsidiaries of CJ Group, will exchange shares with Naver to make joint investments.
Half of CJ Logistics' treasury stocks, with a 20.42 percent stake whose current value is estimated 868.8 billion won, is likely to be the swap target with Naver.

Details, including the timeline, have yet be determined, they said. CJ and Naver are expected to approve specifics at their respective board of directors' meetings slated for late October.

Of late, Naver is strengthening its online shopping business. The company is expected to make up for the delivery business, Naver's weak point, by forging a strategic alliance with CJ Logistics, the nation's biggest logistics company.
In return, CJ Group will attempt to expand distribution of content through Naver's platform. In this venin, content produced by CJ ENM and Studio Dragon can be distributed through Naver.

Both sides plan to promote business collaboration. Even though CJ and Naver are leaders in their mainstay businesses, they may be on the same wavelength to badly want to break through growth limitations.
Naver has aggressively expanded the e-commerce business via Naver Shopping, but it has lagged behind Coupang, boasting its own massive logistics networks.

Collaboration between CJ and Naver has started as CJ Logistics began to provide a fulfillment service to products of Naver Smart Store occupants this past April. Both sides now want to further expand business collaboration this time.

Naver boasts the nation's biggest web-toon intellectual properties whereas CJ ENM and Studio Dragon have the nation's top-rated stuff and capabilities in areas such as content planning, production, performance and music.
Both sides have already produced dramas based on cartoons of Naver Webtoon. They will further ramp up collaboration to plan, produce and export global content down the road.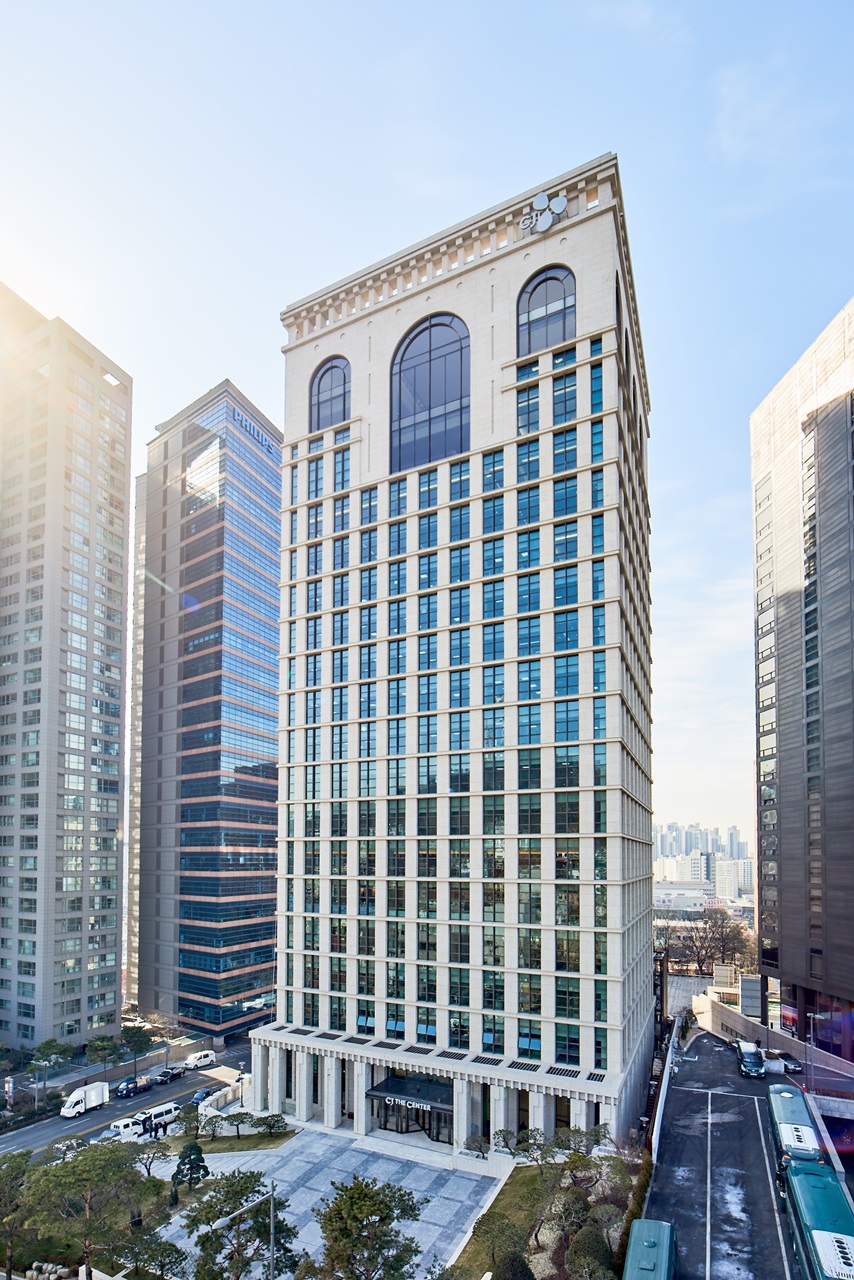 A view of CJ Group building in Jung-gu, Seoul. (Photos: CJ Group)