Provisional Q3 earnings report shows company logs 7.507.3 trillion won in sales and 902.1 billion won in operating profit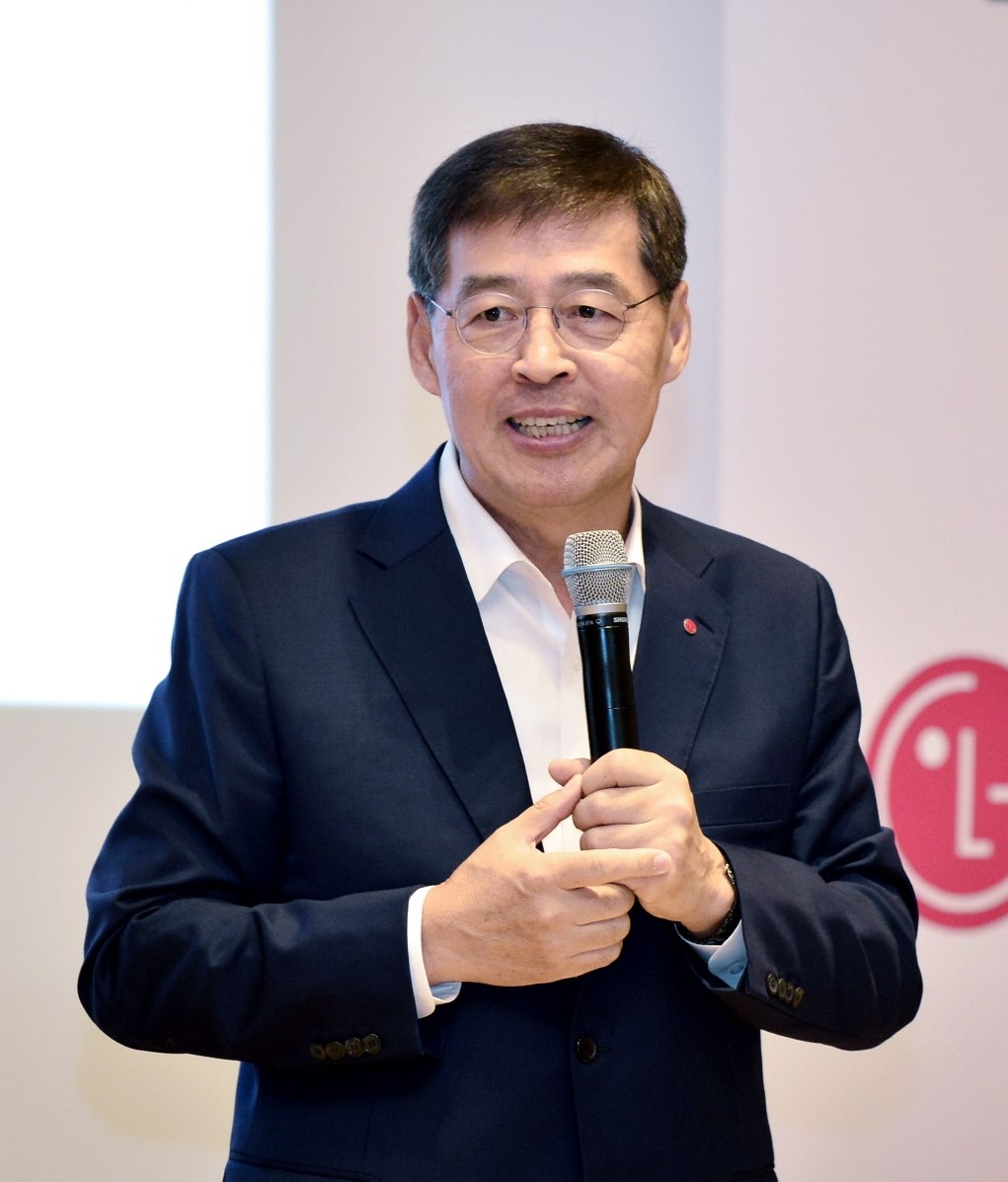 LG Chem Vice Chairman Shin Hak-cheol. (Photo: LG Chem)
LG Chem achieved its best-ever business performance in terms of sales and operating profit for the third quarter of the year.

Provisional Q3 earnings, released by LG Chem on Sept. 13, showed that the company logged 7.507.3 trillion won in sales and 902.1 billion won in operating profit on a consolidated basis.

The figures surpassed LG Chem's previous record business performances when the company chalked up 7.451 trillion won in sales in 2019 Q4 and 831.3 billion won in operating profit in 2011 Q1.
They represented an 8.8 percent rise in sales and a 158.7 percent jump in operating profit compared to the previous quarter. LG Chem is set to spin off the battery business soon.

LG Chem's best-ever business performance was owed to the expanding of revenues from the selling of petrochemical products such as ABS and NB Latex. The battery business, which is to spin off from LG Chem, has maintained profitability.

Earlier, the financial market information company FnGuide said the consensus of the securities industry showed that LG Chem wass predicted to post 711.7 billion won in Q3 operating profit.
But LG Chem recorded an earnings surprise with a 27.6 percent more than the industry's consensus. In particular, acrylonitrile butadiene styrene (ABS) segment played a part.

LG Chem, which produces about 2 million tons of ABS annually, tops the global ABS market. The ABS segment saw its margin soar from an average $941.4 per ton in 2020 Q2 to an average of $1,149.5, the highest-ever level in 10 years.
As the COVID-19 pandemic has become a "new normal" for contactless channels, explosive demand for electronic products such as TVs, refrigerators, vacuum cleaners and notebook PCs has boosted LG Chem's revenues.

ABS resin is used for producing exterior items of home appliances. Han Sang-won, a researcher with Daishin Securities, said, the strong business performance of the petrochemical business, on the back of strong demand, influenced by the pandemic, led the overall boost of LG Chem's revenues.

The battery division went into the black in 2020 Q2 for the first time.

Even though energy storage system (ESS) sales were concentrated in the first half of the year, and there were no new orders, small battery and EV battery segments are expected to see their business performances improve. In particular, the battery segment benefited from a rise in EV car sales in Europe.

The CleanTechnica, the U.S. clean energy news site, EV cars sold in Norway, shot up 76 percent a year earlier to 12,689 last year, while France saw EV car sales surge 221 percent to 17,848 units.
Tesla Model 3 has maintained popularity in China. The EV survey firm SNE research reported that LG Chem ranked 1st with a 24.6 percent share in the global EV market during the first eight months of the year.

LG Chem's battery business is expected to boost growth since the second quarter of the year, an EV battery industry source said. It was the first time LG Chem had announced provisional figures for Q2 earnings.
The move may be construed as steps to dispel market jitteries over the upcoming spin-off of the battery business. LG Chem is scheduled to release the finalized Q3 earnings on a consolidated basis on Sept. 26.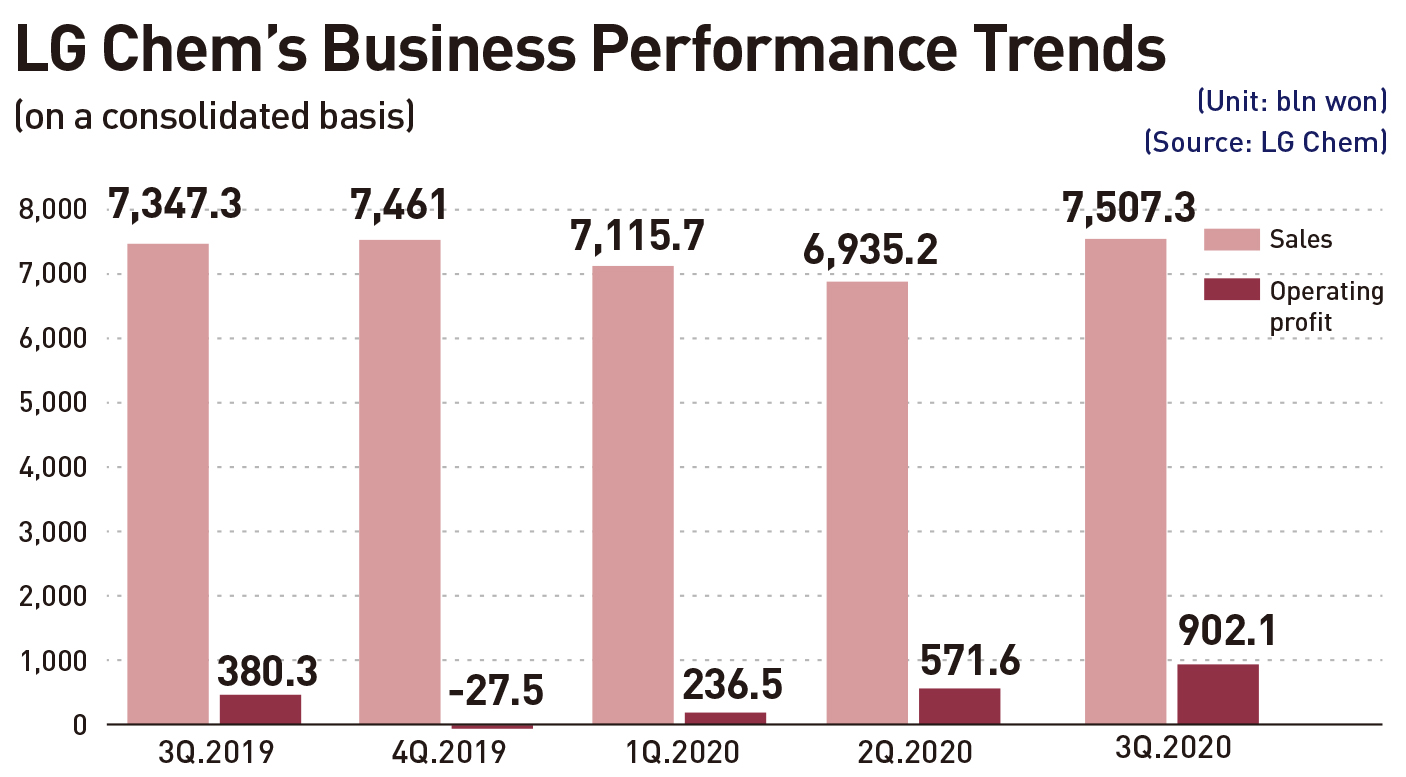 LG Chem to Supply Cylinder-Type Rechargeable Batteries to Amazon

In the latest development, LG Chem became the supplier of batteries, to be outfitted with Amazon's logistics automation robots.
LG Chem will supply cylinder-type rechargeable batteries for logistics robots, to be placed at Amazon's warehouses and fulfillment centers, starting 2023.
The cylinder-type rechargeable batteries are same to the ones, to be supplied to the world's No. 1 EV car maker Tesla.