Carries camera capable of detecting 0.2 mm minute cracks that can film structures without distortions while rotating 180 degrees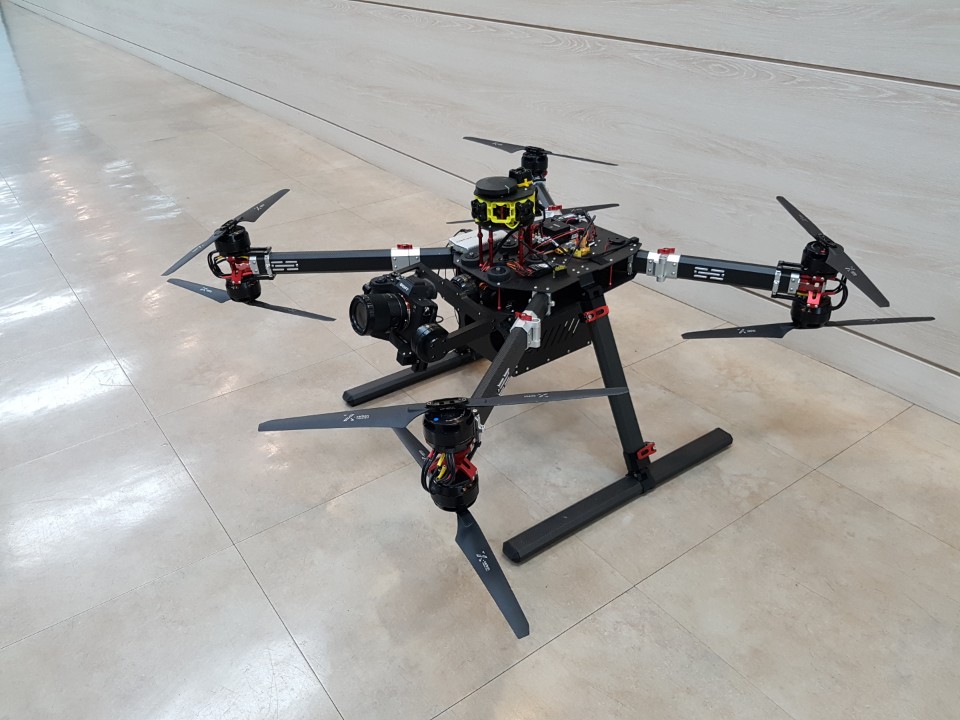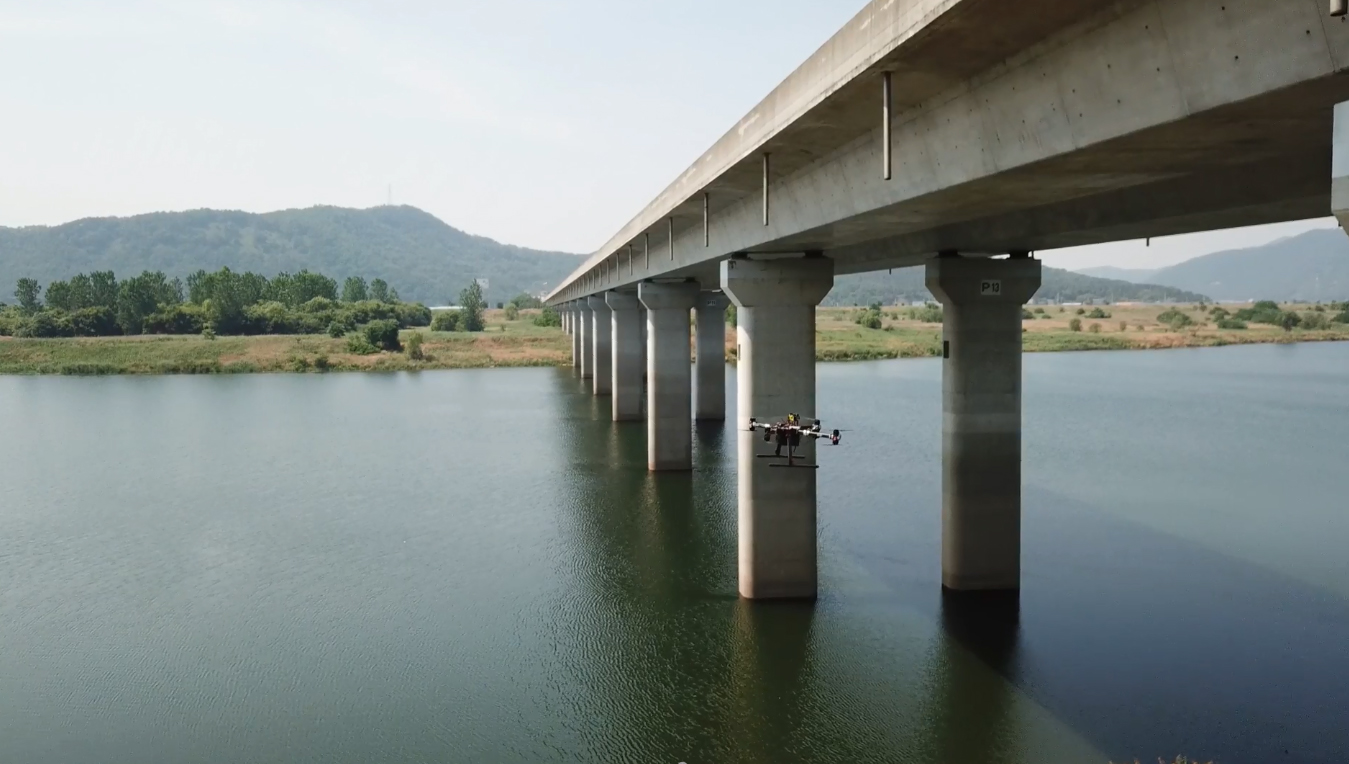 A drone is used to manage expressway bridges. (Photos: KEC)
Korea Expressway Corp. (KEC) has developed a drone designed to manage expressway bridges in which human access is not easy in a safe and efficient fashion. The corporation plans to conduct inspections on expressway bridges using the drone.

The newly developed drone carries a camera capable of detecting 0.2 mm minute cracks, which can film structures without distortions while rotating 180 degrees.
An anti-collision function allows it to shoot the lower parts of bridges and GPS blind spots safely. KEC began to develop the drone in cooperation with three SMEs in April and completed its development about four months later.

The project was designated as a 2020 drone regulation-free sandbox pilot project by the Ministry of Land, Infrastructure and Transport (MOLIT).

KEC officials said the drone can be used to inspect spots in which human access is difficult or impossible, so it can lead to enhanced detection and reducing inspection time by about 40 percent.
Crew members have so far inspected expressway bridges using inspection vehicles after shutting down expressways, so the inspection scope has been limited and high-place works have entailed danger of safety accidents.

KEC has supplied eight expressway bridge inspection drones to regional headquarters, and 21 drone operators have been nurtured under the MOLIT's 2019 drone manpower development program, launched in 2019. Another 23 more will be fostered this year.
Drone operators will be in charge of inspecting all expressway bridges using drone across the nation by 2021, the corporation said.

The drone will be test-operated to verify its performances by the second half of the year, and it will be also made available to inspect the safety of slopes and culverts other than expressway bridges, KEC officials said.

KEC Strikes MOU on Installation of Hydrogen-Cum-LNG Charging Stations at Expressways

KEC signed an MOU on the establishment of hydrogen-cum-liquefied natural gas charging stations at expressways with Korea Gas Corp. (KOGAS) on Sept. 28.

The two corporations agreed to cooperate in the installation of a hydrogen-cum-LNG charging station at three truck service areas across the nation. KEC and the MOLIT will provide sites of the charging stations and construction support money while KOGAS will be responsible for building, operating and managing charging stations.