IFEZA strikes MOU to boost R&D of Songdo bio cluster and build industry ecosystem with Rehoboth Business Incubator
Commissioner Lee Won-jae of Incheon Free Economic Zone Authority (IFEZA), Han In-suk, head of Songdo bio Convergence Center and others attend a ceremony in which IFEA signed an MOU to boost R&D of Sondo bio cluster and the industry ecosystem with Rehoboth Business Incubator at G-Tower in Songdo, Incheon, on Sept. 17. (Photos: Incheon City Govt. & IFEZA)
Songdo, Incheon, part of the Incheon Free Economic Zone (IFEZ), is emerging as a bio cluster to spearhead so-called K-bio. Incheon Free Economic Zone Authority (IFEZA) recently struck an MOU to boost R&D of Songdo bio cluster and the industry ecosystem with Rehoboth Business Incubator, a business center and incubator in Korea. Under the deal, both sides have agreed to make joint efforts to attract bio companies.

Rehoboth's Songdo bio sharing office center on the 24th floor of the IBS Tower consists of a dry lab center that accommodates bio R&D facilities and equipment, such as sterilizers and clean rooms, in a combined 1,620 square-meter space.

Bio technology firms and venture companies in the Songdo area find flexible research and office space at Rehoboth's center, thus contributing to their R&D activities and attracting investments to the IFEZ area.

Rehoboth has operated about 60 business center and incubators in three countries for 22 years since 1998. The company has expanded to offer office-sharing, startup support and incubator programs.

Rehoboth has been designated as an accelerator to spur the growth of startups by the Ministry of SMEs and Startups (MSS).

In a related development, Samsung Biologics disclosed a plan to build its fourth biomedicine manufacturing plant with a capacity of 256kl. Production will be launched in late 2022. The fourth plant, the world's largest single biomedicine plant, is expected to surpass the 180kl capacity of the third one.
The size of the upcoming plant will cover an area close to 240,000 sq. meters, the combined size of the first, second and third plants. It is roughly 1.5 times wider than the size of the World Cup Stadium in Sangam-dong, Seoul.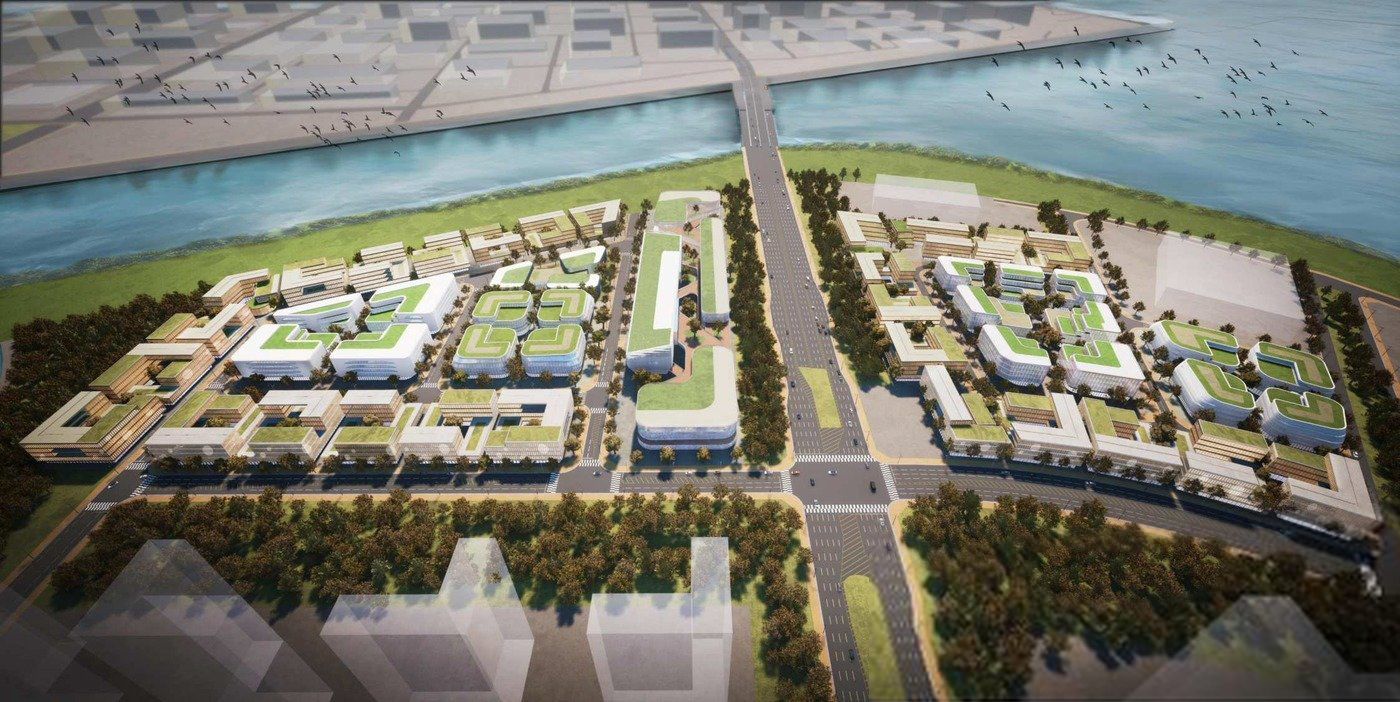 A bird's eye-view of Songdo's bio convergence industry technology complex.

In early September, the Incheon Metropolitan City Government signed an MOU with Celltrion to build Incheon into a global bio production hub through a bio health innovation cluster. The agreement will involve the speedy implementation of Celltrion's project to build its third plant in Songdo and the building of "Celltrion Town" through attraction of companies and research institutions.

Incheon Economic Free Zone Authority (IFEZA) is pushing ahead with a project to expand Songdo's 4th, 5th and 7th construction sections as well as industrial facilities & R&D area of their connected 11th construction section into Songdo bio cluster by 2030.
IFEZA aims to increase tenant companies from current 60 to 700 and new jobs from 5,000 to 20,000 by 2030. During the period, IFEZA targets a jump in cumulative investments from 7 trillion won to 15 trillion won and a surge in combined annual sales from 2 trillion won to 10 trillion won.

IFEZA is also implementing three strategies to build a value chain-complemented bio ecosystem – rampung up research and production value chain to build an ecosystem,; expanding innovative infrastructure to nurture the sop-called K-bio,; and expedite a win-win network based on open innovation.

IFEZA Commissioner Lee Won-jae said, "Songdo, which is emerging as a global bio cluster on the back of Samsung Biologics and Celltrion's announcement of a series of investment plans, is taking wings with the opening of Rehoboth's Songdo bio sharing office center." IFEZA will devote itself to raising the competitiveness of Songdo bio cluster and attracting bio-related companies, he added.