Group is considering investing more than 200 billion won in new/renewal energy and eco-friendly sectors in the second half of this year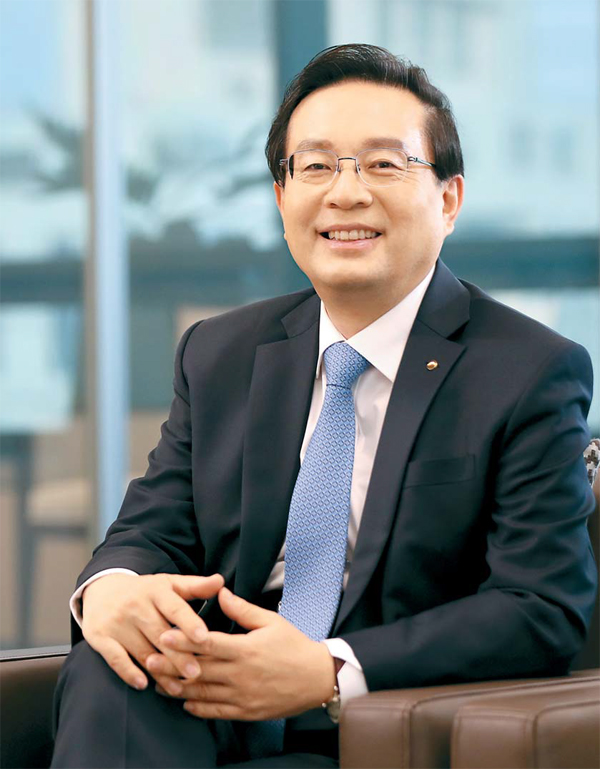 Sohn Tae-seung, chairman of the Woori Financial Group. (Photo: Woori Financial Group)
Woori Financial Group has decided to implement new data projects in earnest in keeping with the government's policy on "Korean New Deal."

The financial group is considering investing more than 200 billion won in the new/renewable energy and eco-friendly sectors in the second half of this year.

Woori Financial Group convened the "New Deal Financial Support Committee" on Aug. 21 and decided to make the most of the Korean New Deal to aggressively explore new growth engine opportunities.
The committee, headed by Woori Financial Group, consists of CEOs of the group's subsidiaries.

The financial group decided to provide financial and investment support worth 10 trillion won to "digital" and "green" New Deal projects.
Of the total, 3,3 trillion won and 4.5 trillion won will go to the "Digital New Deal" and "Green New Deal" sectors, respectively. And 2,2 trillion won will be poured into a sector of strengthening social safety network.

Major projects in the Digital New Deal sector will involve the implementation of new data projects such as the building of digital infrastructure and deregulation.
The financial group plans to accelerate efforts to shift into contactless and digital transformation.

As for the Green New Deal sector, Woori Financial Group plans to expand financial support to companies pursuing eco-friendliness and green innovation.
The financial group is considering making new investments worth 200 billion won in the new/renewal energy and eco-friendliness sectors with a focus on investment banking of groups with investment capabilities into photovoltaic power and wind power generation.

The financial group also plans to support innovative financing.

Earlier, Woori Financial Group announced plans to finance 18.6 trillion won in the credit sector like technology financing, property, and intellectual property as well as 1.3 trillion won in direct and indirect investment support sectors.
The financial group financed 4.901 trillion won in the technology financing, property, and intellectual property sectors in the first seven months of the year. The figure accounted for about 81 percent of its annual target of 6 trillion won.

The financial group has already raised 100 billion won for innovative growth in the investment support sector.
The group saw indirect investments into innovative risk funds increase to 200 billion won, 100 billion won more than last year.

A Woori Financial Group official said, "We've directly invested 9 billion won into eight innovative startups in the first half of the year."
The financial group plans to provide support in the second half so that startups in diverse areas can be fostered into future union companies, the official said.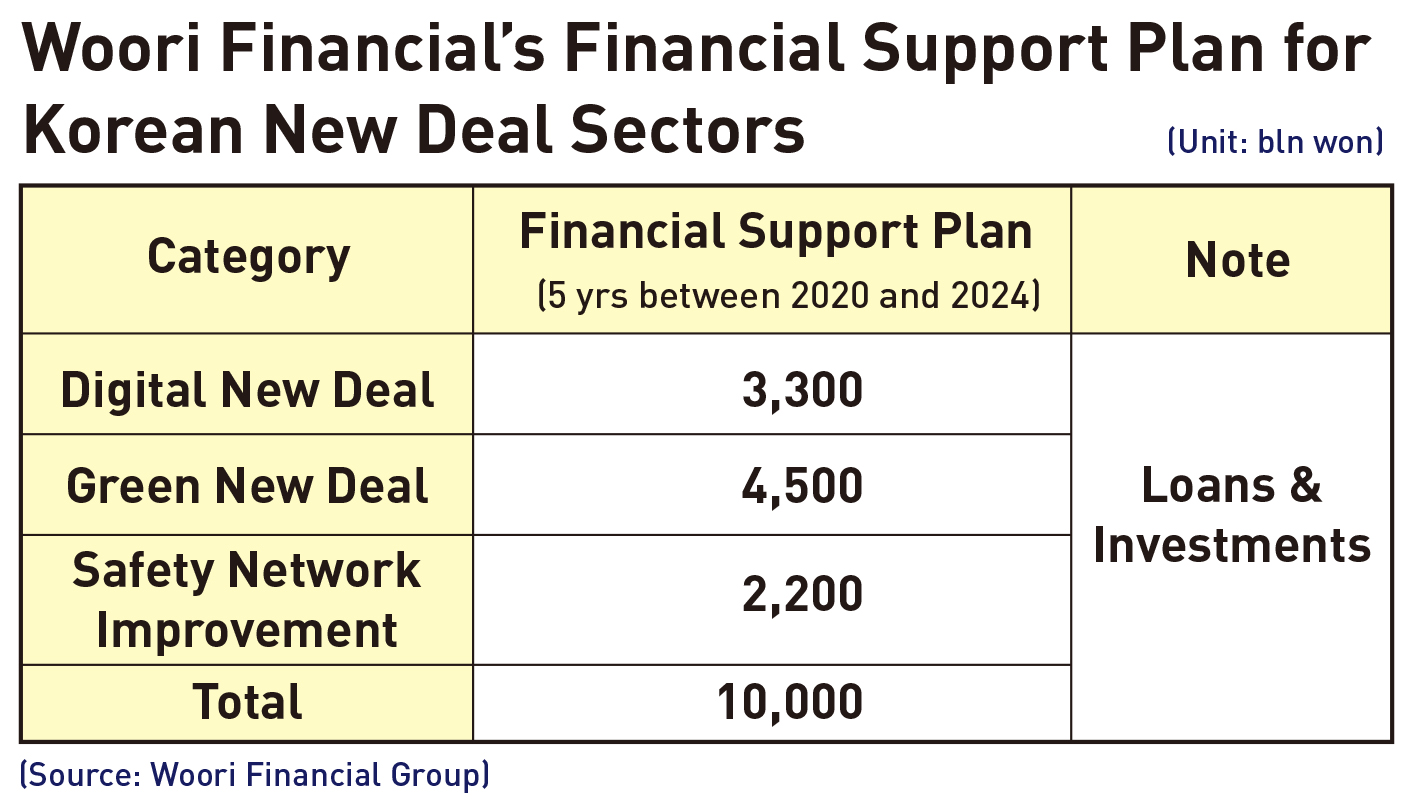 Woori to Finance 6.3 Trillion won into Innovative Startups in 2020

Woori Financial Group said it will finance a total of 6.3 trillion won in promising startups this year in a bid to boost the country's innovative growth.

The group also decided to inaugurate a new corporate credit review system with more emphasis on firms' growth potential over the size of assets they own.

The plan was discussed at a meeting of the group's committee on innovative finance.

The committee was drawn up to provide loans and investments for startups, including fintech firms. It also seeks to improve the existing system for loans.

Woori Financial plans to finance a total of 6 trillion won in loans for promising firms. It provided 2.53 trillion won in technology financing in the first quarter of this year alone.
Technology financing refers to extending loans to firms based on promising technology they own.