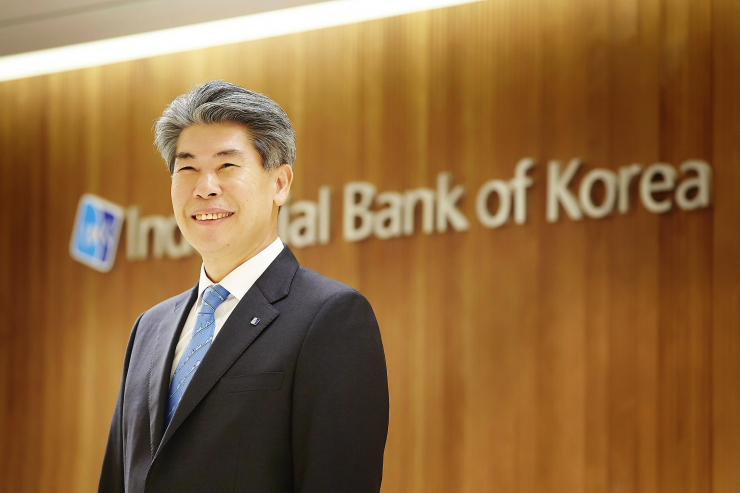 President Yoon Jong-won of the Industrial Bank of Korea (IBK).
IBK announced that it released "Daily With Card" coated with antimicrobial film on Aug. 24, the first time the technology was utilized in Korea.

"The World Health Organization (WHO) announced that the COVID-19 virus survives longer on cards made of plastic than on paper money," the IBK said.

"Daily With Card has 99.9 percent antimicrobial properties, so it can prevent the spread of various bacteria and viruses including the novel coronavirus in the process of giving and taking cards."

The name of the card is "Daily With." "Daily" means "providing health and help to customers every day" and "With" refers to "being always with customers."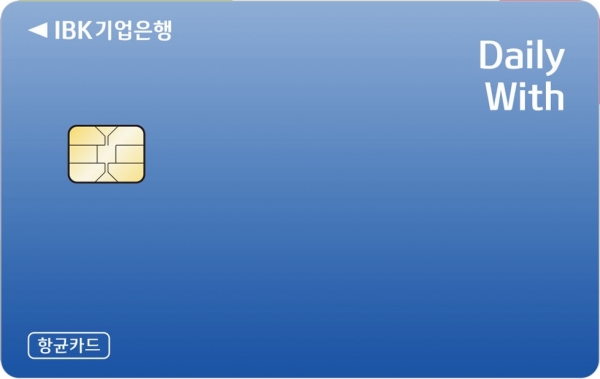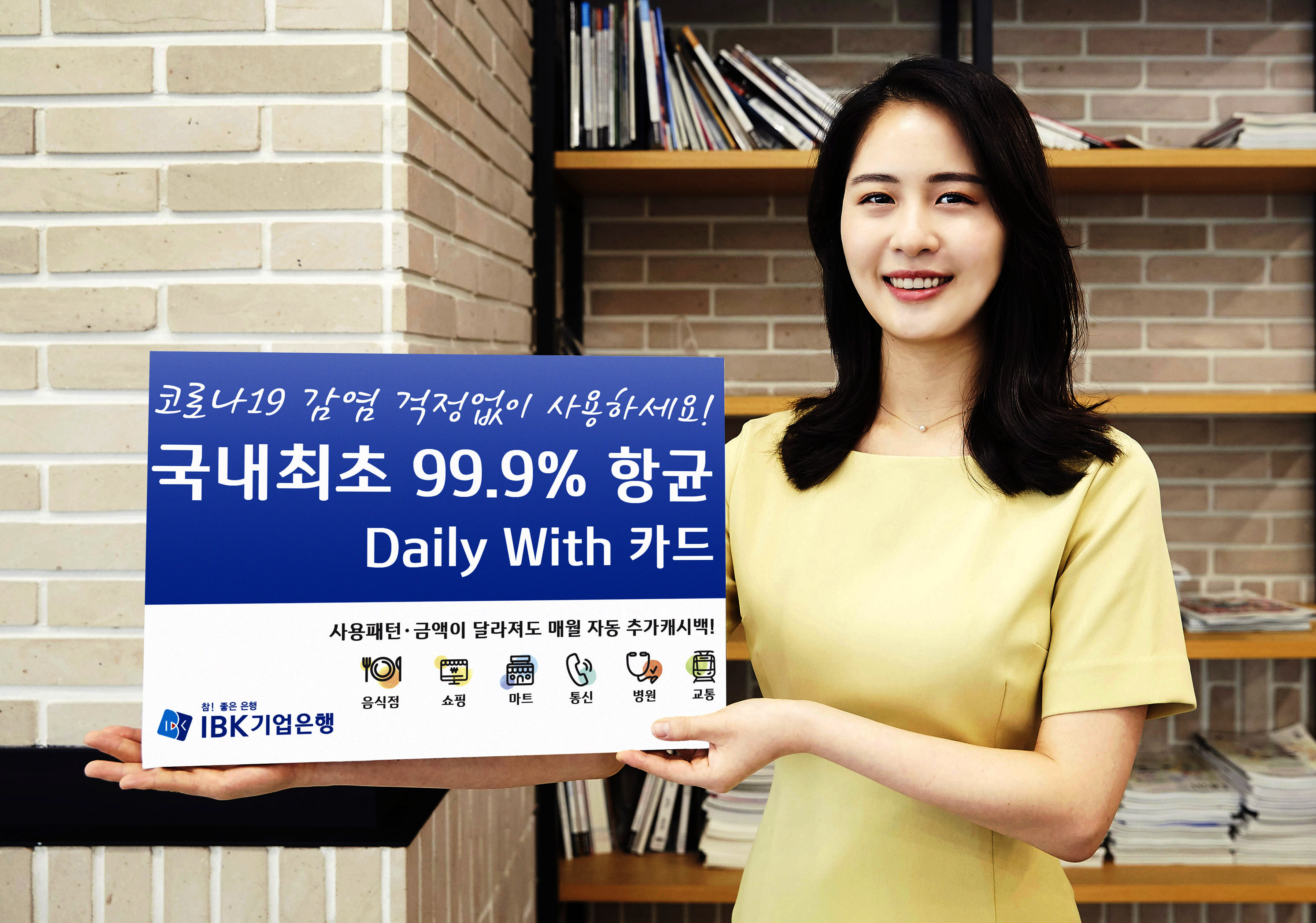 IBK Industrial Bank of Korea launches "Daily With Card" coated with antimicrobial film on Aug. 24. (Photos: IBK)
The card is issued for individual members. Its annual fee is 12,000 won for domestic and overseas use and 10,000 won for domestic use only.

The card provides unlimited one-percent cash back points in the six major living areas (communications, transportation, dining, convenience stores, online shopping and hospitals), additional one-percent cash back points in the most frequently used living areas (up to 100,000 won per month), support for health check-up and funeral services, travel and accommodation discounts (three times a year) and use of an exclusive special online shopping mall.

"This product reflects IBK president Yoon Jong-won's idea that it would be nice to have an antimicrobial card that customers can use without worrying about getting or spreading COVID-19 virus," an IBK official explained.
"This product was developed in consideration of the health of customers using cards as a top priority, and we will expand this antimicrobial function to future card products."

The IBK also announced on Aug. 14 that it has established IBK-BNW Industrial Competitiveness Private Equity Fund (PEF) to support small and medium-sized enterprises (SMEs) in the materials, parts and equipment industries.
The IBK-BNW Industrial Competitiveness PEF will total 190 billion won, which will be jointly operated by the IBK and BNW Investment.

Its investment targets are SMEs with innovative technology pushing forward with the localization of materials, parts and equipment in new growth industries such as semiconductors, secondary batteries, 5G telecommunications, displays and electric vehicles.

The IBK and BNW Investment will provide funds for each of the stages of growth including operating funds for promising companies, funds for research and development, funds for facility expansion, and funds for M&A deals for foreign companies with outstanding technology.

"With Japan's restriction on export items to Korea continuing for more than a year, the fund was established to expand the injection of venture capital into companies in the materials, parts and equipment sectors," an IBK official said. "Active investment will not only sharpen Korean companies' competitiveness but contribute to job creation."

Meanwhile, the IBK held the "2020 Daegu-Gyeongbuk untact Job Fair" from Aug. 18 to Sept. 10 to promote employment in Daegu and North Gyeongsang Province and support companies' recruitment of talents.
The job fair was jointly hosted by the IBK, the Korea Credit Guarantee Fund and Korea Industrial Complex Corporation.

Forty-two leading SMEs including those listed on the KOSPI stock market participated in the job fair. About 70 percent of the participating companies came from Daegu and North Gyeongsang Province.

The fair was held in an untact manner through an application from resume applications to interviews. Job seekers could check job openings of participating companies through a visual channel and interactively communicate with human resources (HR) managers on consultation boards.

The opening ceremony also went online with the participation of heads of hosting organizations including IBK president Yoon Jong-won. The heads encouraged job seekers through video messages and wishing for their success in finding jobs.

Since 2009, the IBK has matched jobseekers with about 150,000 jobs at SMEs through its job-creating project. It also runs an "i-ONE JOB," a job portal specializing in jobs at SMEs.
"Jobseekers could apply for jobs at the untact job fair anytime from anywhere through mobile services," an IBK official said. "We are happy to have helped jobseekers who want to work for excellent SMEs."