RRP System will empower KDIC to bail out victims with a plan to liquidate financial firms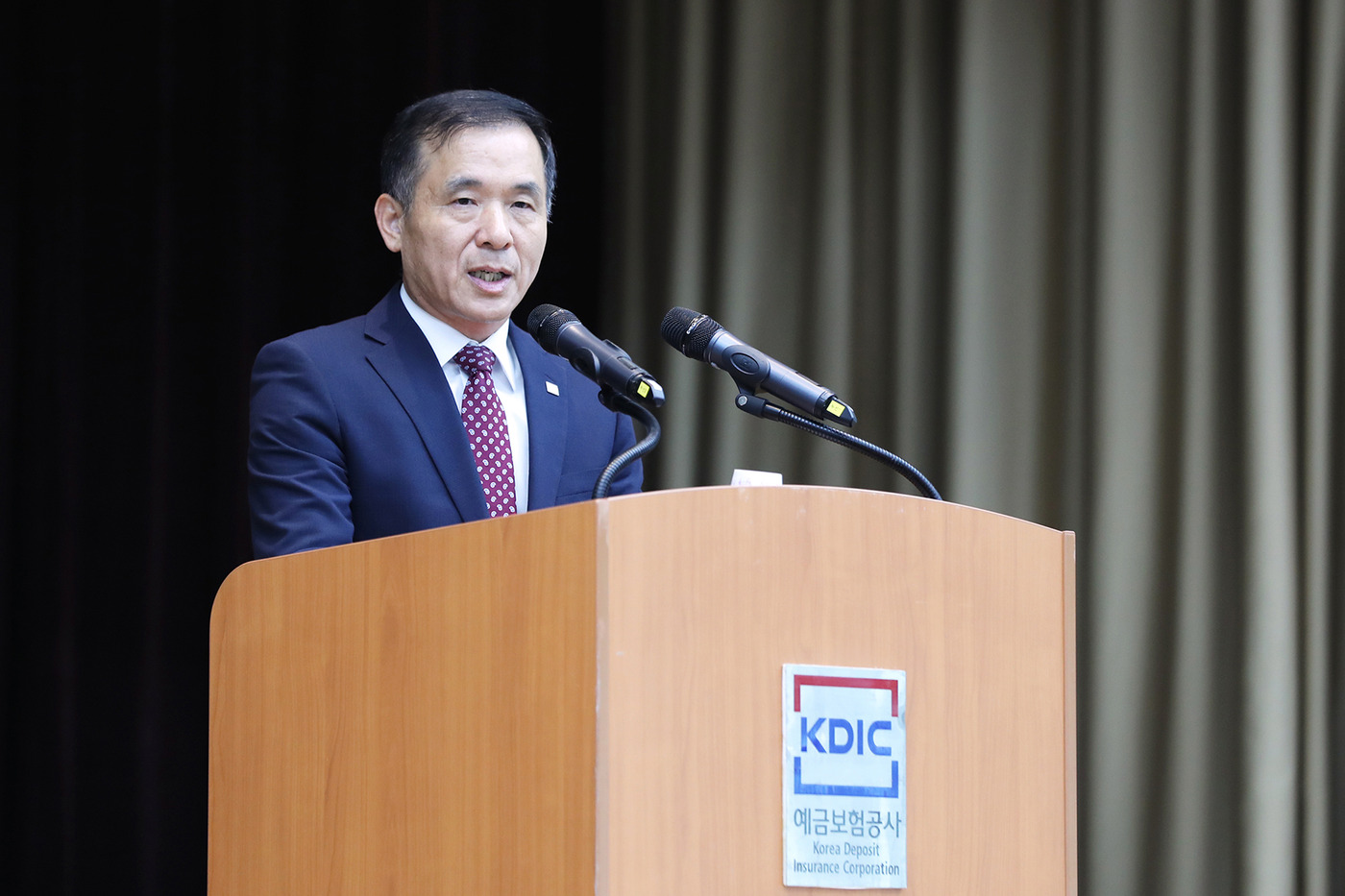 President Wi Sung-baek of Korea Deposit Insurance Corp.(KDIC). (Photos: KDIC)
With respect to Lime Asset Management and Optimus Asset Management Incidents, a victim compensation system is needed in order to provide compensation to financial product buyers even if their financial companies go under, some financial industry experts point out.
Although loopholes in the financial market have been found due to the recent private equity fund scandal, they point out that there are no measures to protect victims against problems such as the bankruptcy of a financial company responsible for such compensation.

Korea Deposit Insurance Corporation (KDIC) is reportedly considered taking over corporate papers (CPs) to bail out victims in preparation for the bankruptcy of Tong Yang Securities.
The firm was responsible for compensation during the so-called SP Sales Scandal of Tong Yang Securities in 2013, which had about 16,000 victims.
At that time, a worst-case scenario could be avoided as Yuanta Securities acquired Tong Yang Securities.

According to KDIC, more than 75,000 cases of "incorrect remittances" were caused by sending money to incorrect persons by mistake between January and May of this year alone.
The damage amounted to 156.7 billion won. An amendment to the KDIC Act which includes measures to rescue victims in this regard has been laid before the National Assembly.
The revision partially acknowledges victim's responsibilities so they should pay certain fees to the KDIC.

Currently, banks and other financial firms cannot give a recipient's contact information to a person who mis-transferred the money to the recipient. If an incorrect remittance occurs, the financial company can ask the recipient to return it, but that's all.
If the recipient refuses to return it, the financial company is not authorized to force the recipient to give the money back.

"To get the money back, we have to file a lawsuit to make an unfair profit return, but it takes about 600,000 won per case and takes more than half a year," a KDIC official said. This is why the return rate of incorrect remittances remains at 47.9 percent.

The nub of the revision of the Depositor Protection Act is to ensure that the KDIC has the right to secure the actual contact information of recipients who received incorrect remittances.
In the revision, KDIC can secure phone numbers of such recipients from central administrative agencies, local governments and telecommunication companies, as well as financial firms without separate lawsuits.
Having such recipients' contact information will make it even easier to request a voluntary money return or proceed with a lawsuit.

The Financial Services Commission (FSC) and KDIC also pushed for a project to help those who misplaced remittances in the previous National Assembly.
But the project fell through. Some questioned whether it is reasonable to recover such incorrect remittances with tax.
Financial companies protested when FSC and KDIC explained that they will secure necessary funds through contributions from banks among others.
Mindful of the controversy, the revision switched to repaying money after receiving it from incorrect recipients. The revision will also allow KDIC to use its own funds.

KDIC expects that the fee for getting back incorrect remittances will be around 20 percent of a remittance. The fee will be cheaper as filing lawsuit will cost more.

KDIC expects the bill will stand a strong chance of passing in the 21st National Assembly. This is because lawmakers of the National Policy Committee of the National Assembly proposed similar bills.

Meanwhile, the Recovery and Resolution Plan (RRP) system under discussion at the National Assembly is being pushed forward with to establish a crisis response system in the financial sector in preparation for the occurrence of large financial firms' insolvency.
The system was introduced by many developed countries in the wake of the 2008 global financial crisis.

The system will empower financial companies to normalize their operations, including raising funds, and KDIC to bail out victims with a plan to liquidate financial firms if and when a crisis arises.
"In times of a crisis, we have to deal with it faster to reduce damage to financial consumers," Wi Sung-back said in a meeting with reporters.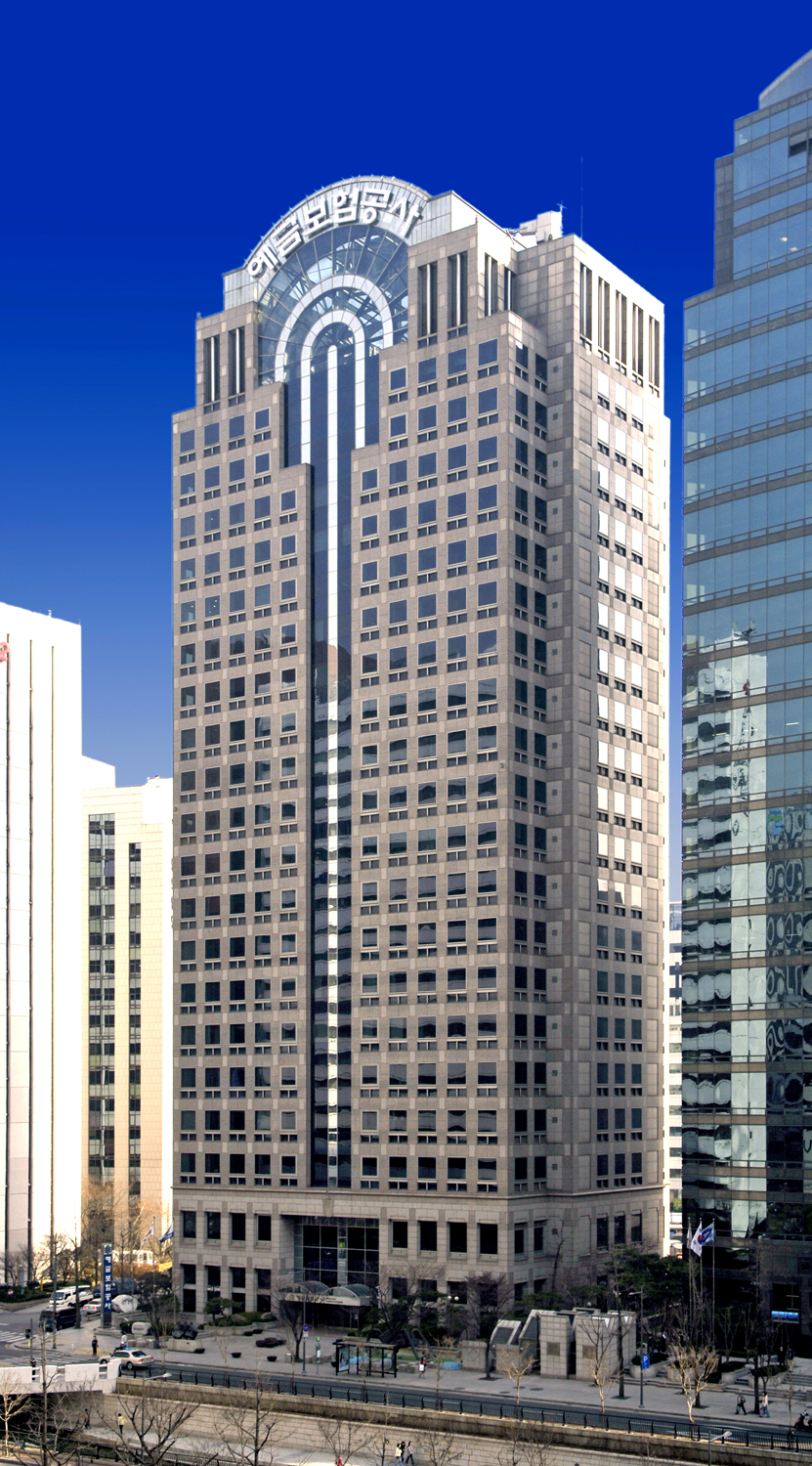 A view of the building where KDIC has its offices in Seoul.