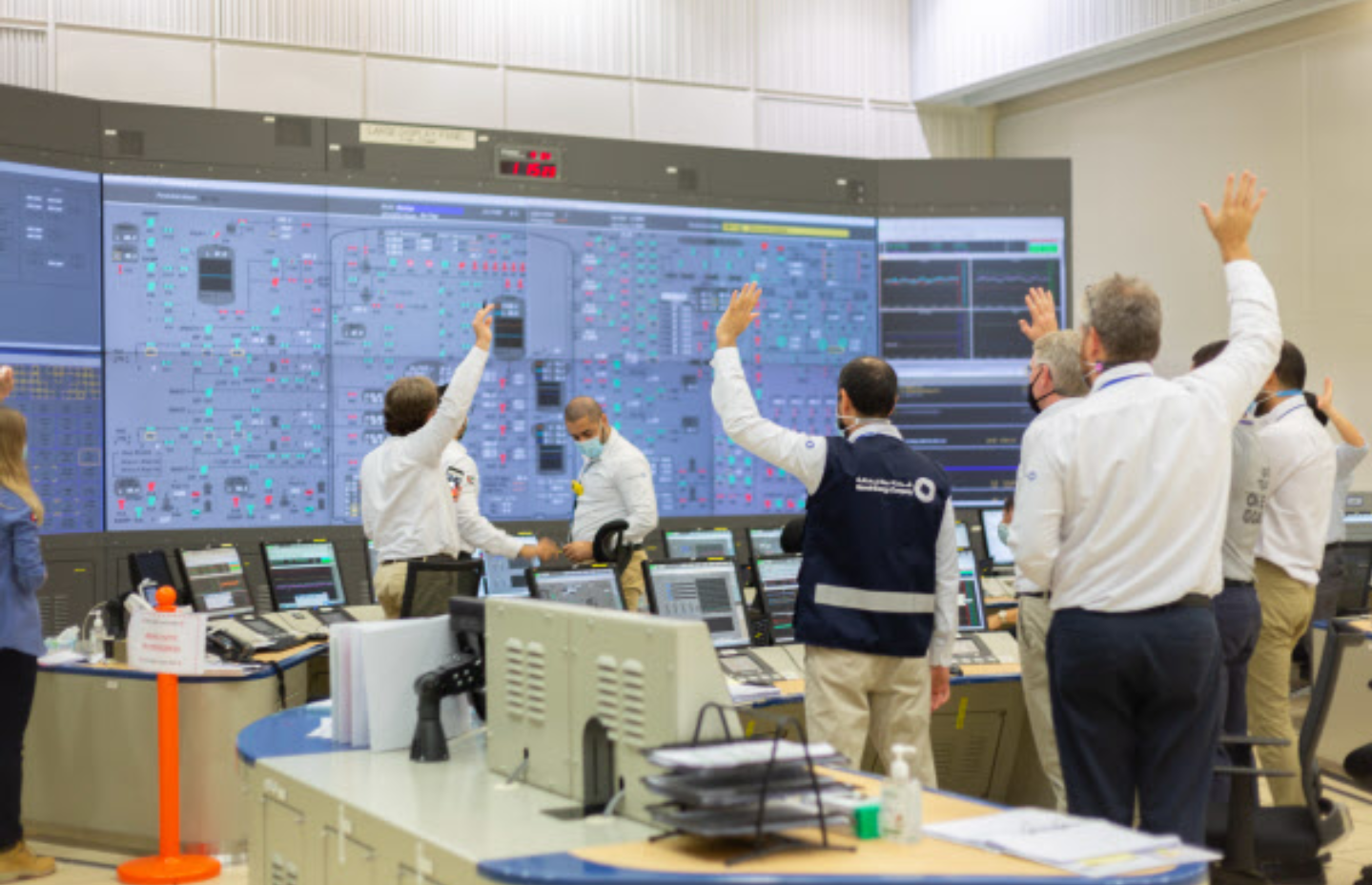 Officials of a Korean consortium, headed by Korea Electric Power Corp., are excited to have Barakah Nuclear Power Unit 1 go online on Aug. 1.
Korea's homegrown nuclear power technology, the first unit of the Barakah Nuclear Power Plant in the United Arab Emirates (UAE), has been put into commercial operation.
It comes about 10 years after Korea was awarded an order on the related project in December 2009 during the President Lee Myung-bak government.

Korea Electric Power Corp. (KEPCO) said on Aug. 1 the reactor of Barakah Nuclear Power Unit 1 has reached a first threshold.

Barakah Nuclear Power Unit 1 is part of a project to build four units for the Barakah Nuclear Power Plant with a combined power generation capacity of 5,060MW.

The nuclear power plant is being built at Barakah, 270 km west of Abu Dhabi, the capital of the UAE.

Korea is expected to earn foreign currency worth almost 100 trillion won, including about 22 trillion won in construction and 59 trillion won in operation and maintenance from the project.
The UAE project is the biggest-ever infrastructure export project, surpassing Libya's man-made water project, undertaken by Korea.

KEPCO held a groundbreaking ceremony in July 2012 and finished work in 2017.

The UAE side had delayed the commercial operation of the nuclear power unit, citing safety reviews and the nurturing of UAE operation manpower.
Even though the nuclear power unit was put into operation, commercial power generation is expected to start next year. It will take time to confirm the safety of power transmission, distribution and other related infrastructure.

Barakah Nuclear Power Plant is the Arab world's first nuclear power facility with massive capacity for commercial purpose. The Bushehr Nuclear Power Plant in Iran is negligible with a power generation capacity of less than 100,000 kW.

Vice President & Prime Minister Sheikh Mohammed bin Rashid Al Maktoum of the United Arab Emirates was quoted as saying that the operation of the Arab world's first peaceful nuclear power plant has started successfully.
The operation of all four nuclear power units will supply 25 percent of the UAE's power needs in a safe and stable fashion.

UAE representatives are visiting Korea to negotiate related issues before and after the operation of the first nuclear power unit. UAE Minister of Foreign Affairs Sheikh Abdullah bin Zayed bin Sultan Al Nahyan made a trip to Korea and met with Korean Foreign Minister Kang Kyung-hwa to discuss safety management of the nuclear power unit and ways of promoting cooperation. Emirates Nuclear Energy Corp. (ENEC) plans to dispatch a working-level delegation in charge of nuclear safety management to Korea.

The government designed the Nuclear Power Day in celebration of the nation's winning the UAE nuclear power project on Dec. 27, 2009. At that time, the government disclosed a plan to export six additional nuclear power units within 10 years. No additional nuclear power unit has been exported so far.

Apart from Korea's energy paradigm shift to wean the nation off nuclear power, the government, KEPCO, KHNP and other entities are devoting themselves to exporting additional nuclear power units.
The nation's first target is the proposed Moorside Nuclear Power Plant at Sellafield, West Cumbria, UK, with 3.4GW net output capacity.

Korea won a preferred negotiator status in December 2017, but the nation lost it six months later. Korea is still competing with Toshiba of Japan to win the 21 trillion won project. Of late, Korea is participating in a race to win the Czech Republic's project to build a nuclear power unit with a capacity of between 1,000MW and 1,200MW.
The project will cost an estimated 8 trillion won.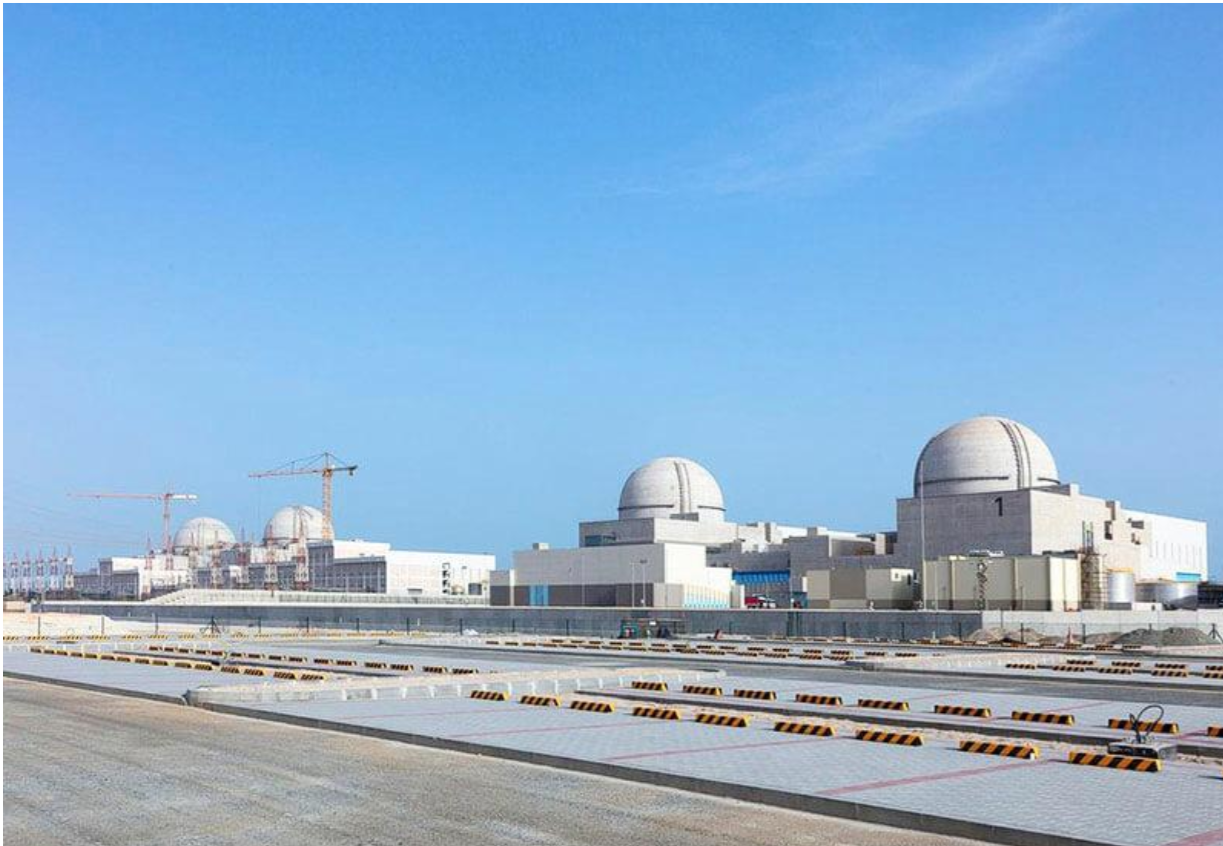 A view of Barakah Nuclear Power Unit 1 in the United Arab Emirates. (Photos: KEPCO)