Declares a digital transformation vision to enhance customers' convenience and staff's work efficiency through companywide digital transformation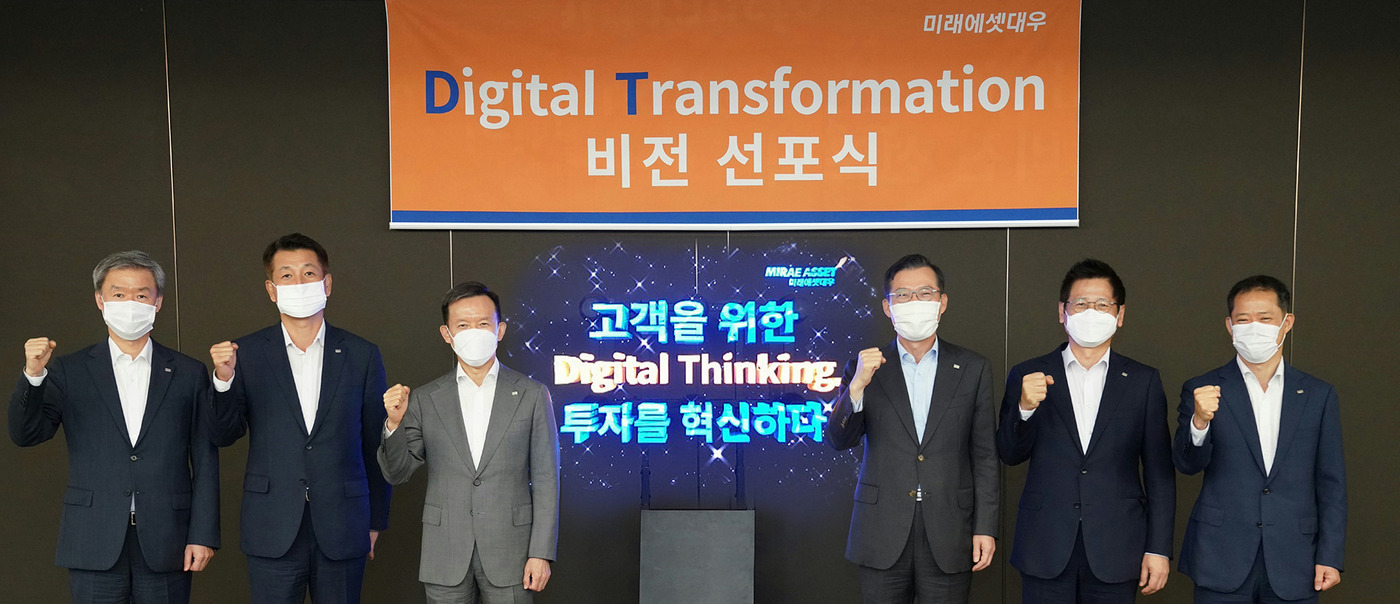 Executive Vice Chairman Choi Hyun-man of Mirae Asset Daewoo, President Ma Deuk-rak, President Kim Sang-tae, Vice Chairman Cho Ung-gi and President Lee Sang-geol and President Lee Man-yeol attend a ceremony to declare a digital transformation vision at Mirae Asset Daewoo headquarters in Uljiro, Seoul, on July 23. (Photos: Mirae Asset Daewoo)
Mirae Asset Daewoo has declared a digital transformation vision at Mirae Asset Daewoo headquarters in Uljiro, Seoul, on July 23.

The move may be construed as Mirae Asset Daewoo's attempt to enhance customers' convenience and staff's work efficiency through a companywide digital transformation to comply with society's contactless trends caused by the 4th Industrial Revolution and the spread of COVID-19.

The vision was selected by a public contest among executives and staff members. It contains Mirae Asset Daewoo's determination to ensure a customer-oriented digital paradigm shift takes place under the catchphrase "Digital Thinking for Customers, Transform Investment."

To this end, Mirae Asset Daewoo has selected five action tasks: building a new platform for super personalized financing, expanding new business of life financing, building "new biz intelligence," a digital-oriented decision-making system, and making a "new process" for enhancing efficiency.

Mirae Asset Daewoo had already inaugurated the "Digital Innovation Committee," headed by Executive Vice Chairman Choi Hyun-man, consisting of the heads of seven business divisions, "Digital Transformation Push Team," and "Process Innovation Push Team."

A digital leader of each business division will be appointed to ramp up executives and staff members' digital capabilities. Mirae Asset Daewoo plans to form the "Junior Board" among staff members in their 20s and 30s.

President Kim Nam-young of the Digital Financing Business, serving as chief digital transformation officer, said, "The ultimate goal of digital transformation is designed to offer "investments with ease" and "comfortable financing" to customers." Mirae Asset Daewoo is expected to become an "integrated financing platform provider," surpassing a financial investment company, he said.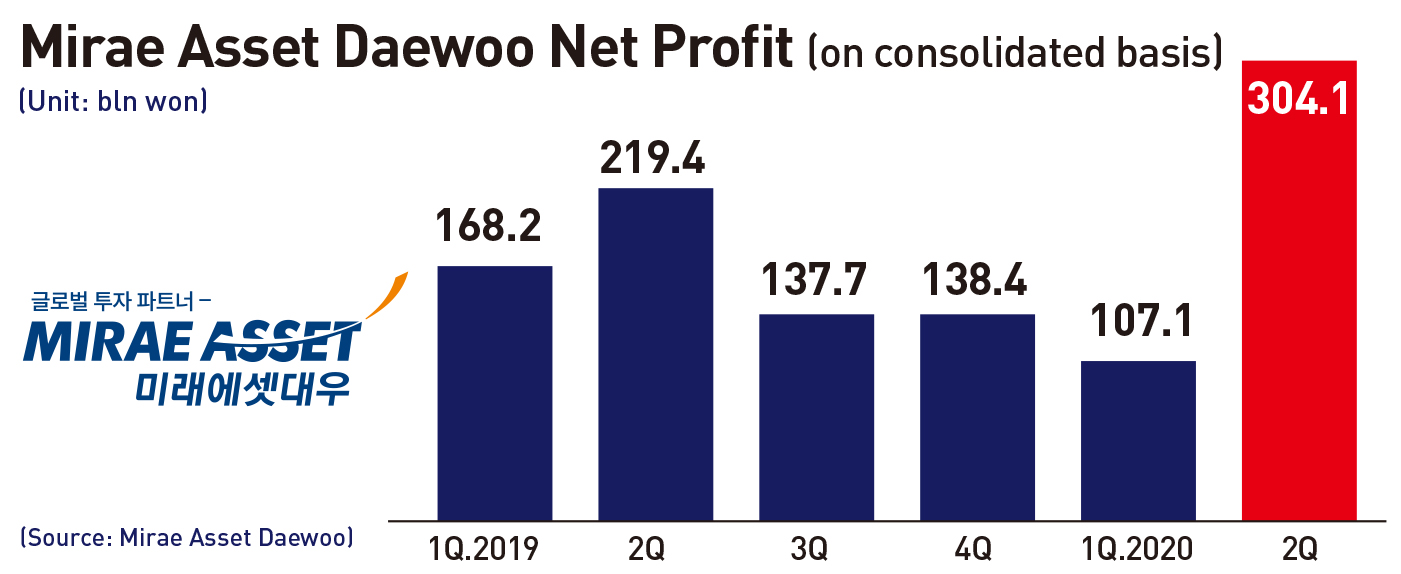 Mirae Asset Daewoo's 1st Korean Company to Offer Free Real-Time Overseas Index Movements

Mirae Asset Daewoo, which became Korea's representative company on the back of excellent performances in the overseas investment segment, has become the first Korean company to offer real-time overseas index movements free of charge.

Mirae Asset Daewoo customers are allowed to confirm seven real-time major foreign indexes, including Dow Jones Industrial Average, Nasdaq Composite, S&P 500, Hang Seng China Enterprises Index, Nikkei 225, KAIROS, and m.Stock.

A Mirae Asset Daewoo official said Mirae Asset Daewoo decided to provide to all Mirae Asset Daewoo customers real-time trends of overseas indexes free of charge to conform to a recent rise in overseas stock transactions, and those who buy and sell stocks using market changes in real time are expected to receive great benefits.