Kyobo Life Insurance Chmn. Shin Calls for Two-Pronged Management: Insurance & Digital
Gives message to deliver his 'determination for survival amid an unprecedented crisis' at 62nd anniversary on Aug. 7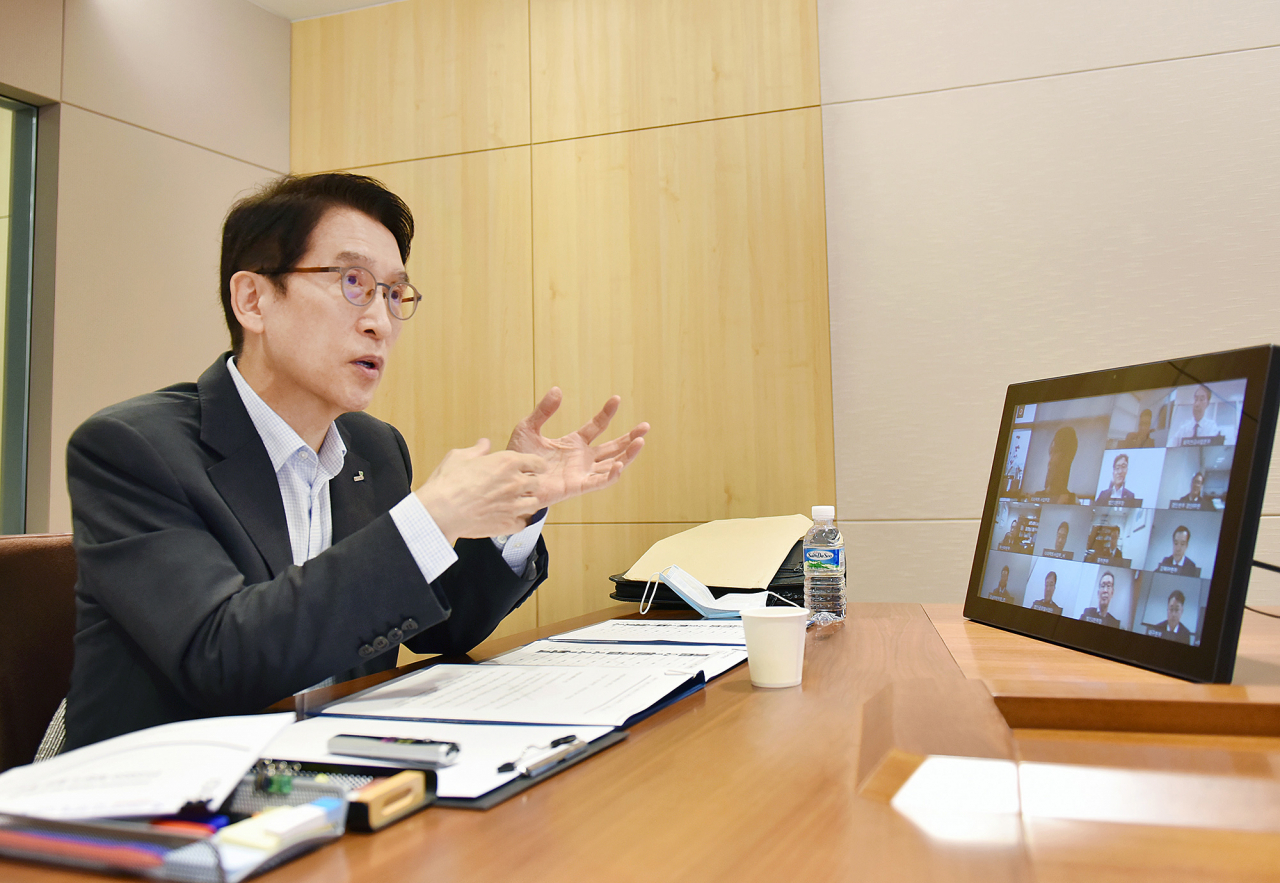 Chairman Shin Chang-jae of Kyobo Life Insurance speaks at the online 2020 H1 strategic meeting at Kyobo Life Insurance headquarters in Gwanghwamun, Seoul, on July 3.
Chairman & CEO Shin Chang-jae of Kyobo Life Insurance said, "The past's proud history does not guarantee future survival." He stressed the need for a two-pronged management style to survive in a rapidly-changing market and maintain continued growth.

He made the remarks at an online ceremony to mark the 62nd anniversary at Kyobo Life Insurance headquarters in Seoul on Aug. 7. "Life insurance companies are facing a burdensome reverse margin in a zero-interest rate era," he said.

In particular, big players who had a higher portion of products based on higher interest rates are predicted to seed their financial soundness worsen on a continued bases, Shin said.

Kyobo Life Insurance is one of the large-sized insurance companies that sold many products based on fixed interest rates in the past. Insurance companies tend to see their asset management profit rate decline, but they are facing with reverse margin since they must guarantee their promised interest rates.

A rapid rise in deficiencies of the liability adequacy test (LAT) and reserves for diverse guarantees is expected to cause a decline in capital, he said.
Kyobo Life Insurance needs to brace for K-ICS (Korea Insurance Capital Insurance) Korean financial authorities will implement in time of the introduction of the IFRS17 (International Financial Reporting Standards), slated for 2023.

A Kyobo Life Insurance official said Chairman Shin gave a message to deliver his determination for survival amid an unprecedented crisis facing the insurance industry.

Chairman Shin emphasized a two-pronged management, saying, "Revenues are created through the conventional business on the one hand, and future growth engines need to be explored on the other hand." Amid rising contactless transactions in the post-COVID-19 era, the power of big tech is strengthened," Chairman Shin warned.

Chairman Shin suggested diversifying its businesses to tide over a crisis. Platform businesses needs to be explored in new fields other than the insurance territory, Shin said. The more powerful platforms are developed, the higher the standing goes on the market, he added.

Kyobo Life Insurance pursues digital transformation: digital-based product and service innovation, making insurance business and asset management efficient, and the establishment of digital-based new business models.
As for digital transformation, Chairman Shin said that the company will celebrate its 100-year anniversary only if it overcomes fears beyond familiarity.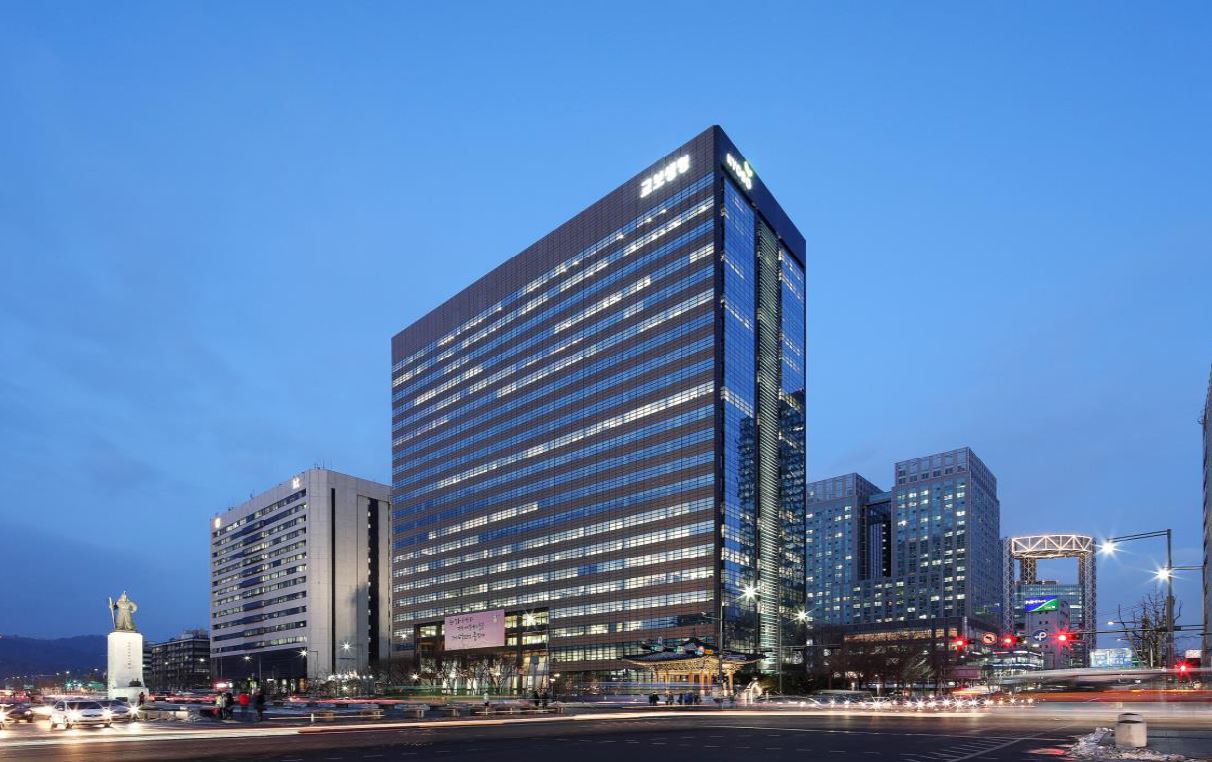 A view of Kyobo Life Insurance headquarters in Gwanghwamun, Seoul. (Photos: Kyobo Life Insurance)