Will absorb Neoplux, a venture capital firm from Doosan Group, in order to expand its financial business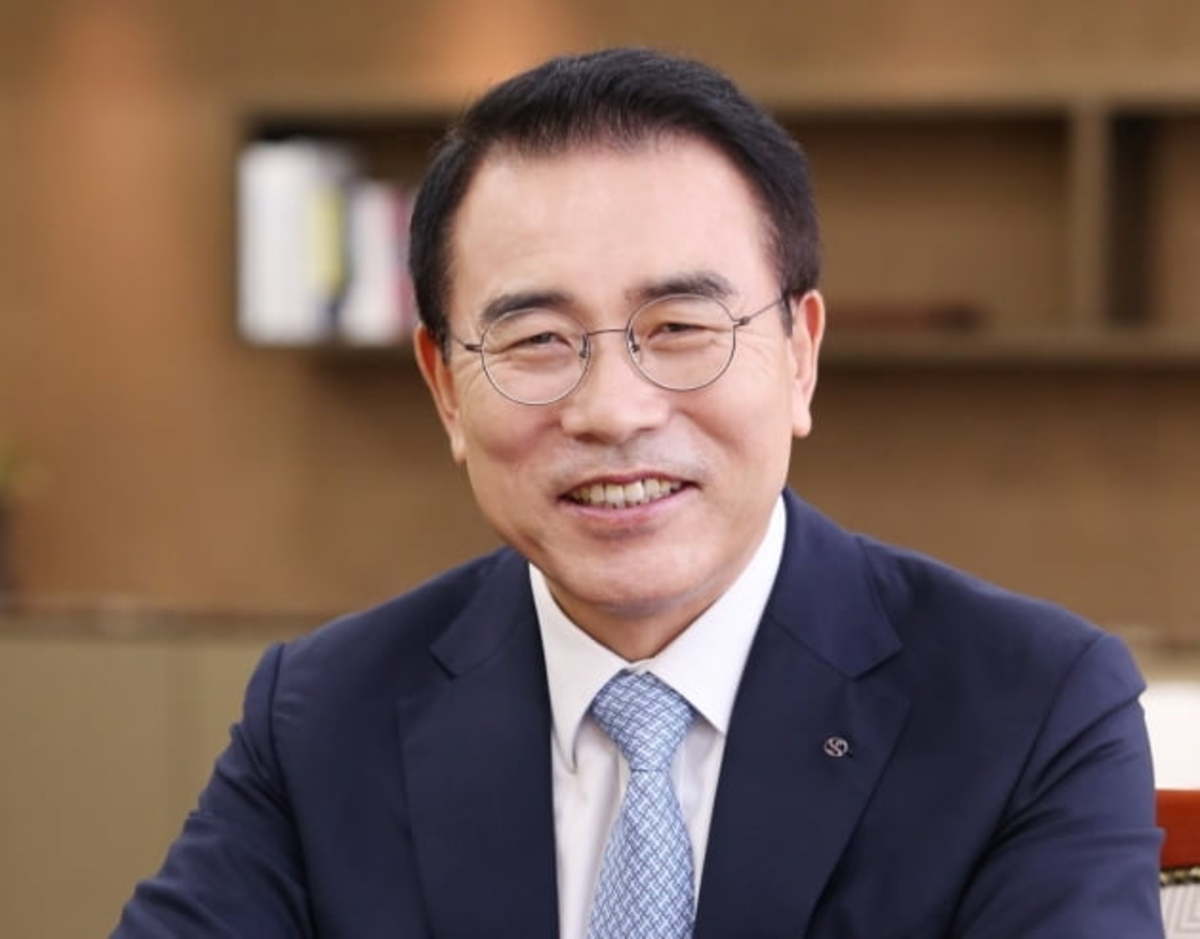 Cho Yong-byoung, Chairman of Shinhan Financial Group. (Photo: Shinhan Financial Group)
Although Shinhan Financial Group chalked up a loss in the second quarter due to the aftermath of the novel coronavirus and the Lime Fund Incident, it maintained its position as a leading financial group in the first half of 2020.

On July 24, Shinhan Financial Group announced that its first-half net profit fell 5.7 percent on year to 1,805.5 billion won. Its net profit fell 12.3 percent to 873.1 billion won in the second quarter from a year earlier.

The second quarter earnings decline was attributable to an increase of 185 billion won in provisions due to the economic crisis provoked by the spread of the COVID-19 virus and 200 billion won in provisions for financial investment products due to the Lime Fund Incident.

In the banking sector, its margin drop slowed due to active ALM management despite a downward trend in profitability following an additional key rate cut in May. It also maintained solid profit growth by expanding financial support for small and medium-sized companies that had continued since the beginning of 2020.

Its non-banking sector also drove up the group's current profit by expanding non-interest profits in its credit card, life insurance and loaning businesses.
Its IB sector also grew 10.8 percent on year based on a GIB matrix.

The global sector's profit fell 14.7 percent on year due to the pre-emptive accumulation of provisions for managing local COVID-19 risk. Except for this, however, the profit remained similar to the same period a year earlier.

In Vietnam, Shinhan Financial Group showed strong fundamentals such as continuing its steady growth trend and growing 1.6 percent on year despite factors for the accumulation of additional reserves, financial industry experts say.

In particular, as a non-face-to-face culture spreads after the outbreak of COVID-19, the group yielded tangible results, they say via its advanced digital innovation. Its operating income through digital channels grew 26.6 percent from a year before.


As a result, Shinhan Financial Group maintained its leading position in the first half of this year. In other words, Shinhan chairman Cho Yong-byung's preemptive digital strategy paid off handsomely.

"The point is that despite market concerns, stable performance continued through balanced growth strategies," a Shinhan Financial Group official explained.

"We plan to further strengthen the monitoring of the real economy by looking at the spread of the novel coronavirus in the second half of 2020," the official added. "At the same time, we will continue to step up our efforts to prune uncertainties in the future."

"To this end, we will continue to strengthen our solid fundamentals based on 'One Shinhan' and rev up Shinhan's future growth engines such as the digital and global business and break new ground in the financial industry," he stressed.

In the meantime, Shinhan Financial Group was selected as the preferred bidder to take over Neoplux, a venture capital company from the Doosan Group, said sources in the financial industry on July 28.
The name of the game in the deal is a 96.77 percent stake in Neoplux and its management rights held by the Doosan Group. Shinhan Financial Group is said to have proposed about 70 billion won as the price of Neoplus.

The competition to take over Neoplux drew much attention as it intensified between the Shinhan Financial Group and the Hana Financial Group.
However, as Hana Financial Group officially announced that it would not consider taking over Neoplux at the IR event of the first half of 2020 on July 23, Shinhan Financial Group had emerged as the strongest candidate since then.

Shinhan Financial Group plans to further expand its size by strengthening venture investment through the acquisition of Neoplux.
It has been two of the major financial groups with no venture capital affiliate along with Woori Financial Group.
But now it has venture investment capabilities like the KB Financial Group and the Hana Financial Group.

Neoplux, founded in April 2000, is currently running seven venture unions and two private equity funds.

As of the end of 2019, Neoplux's total assets stood at 71.6 billion won. The venture capital firm posted 5.3 billion won in net loss in 2019.
However, in 2018 and 2017, it posted 8.4 billion won and 2.8 billion won in net income, respectively.