Korean bank earns 300 billion won by selling its stake in SK Holdings through block deal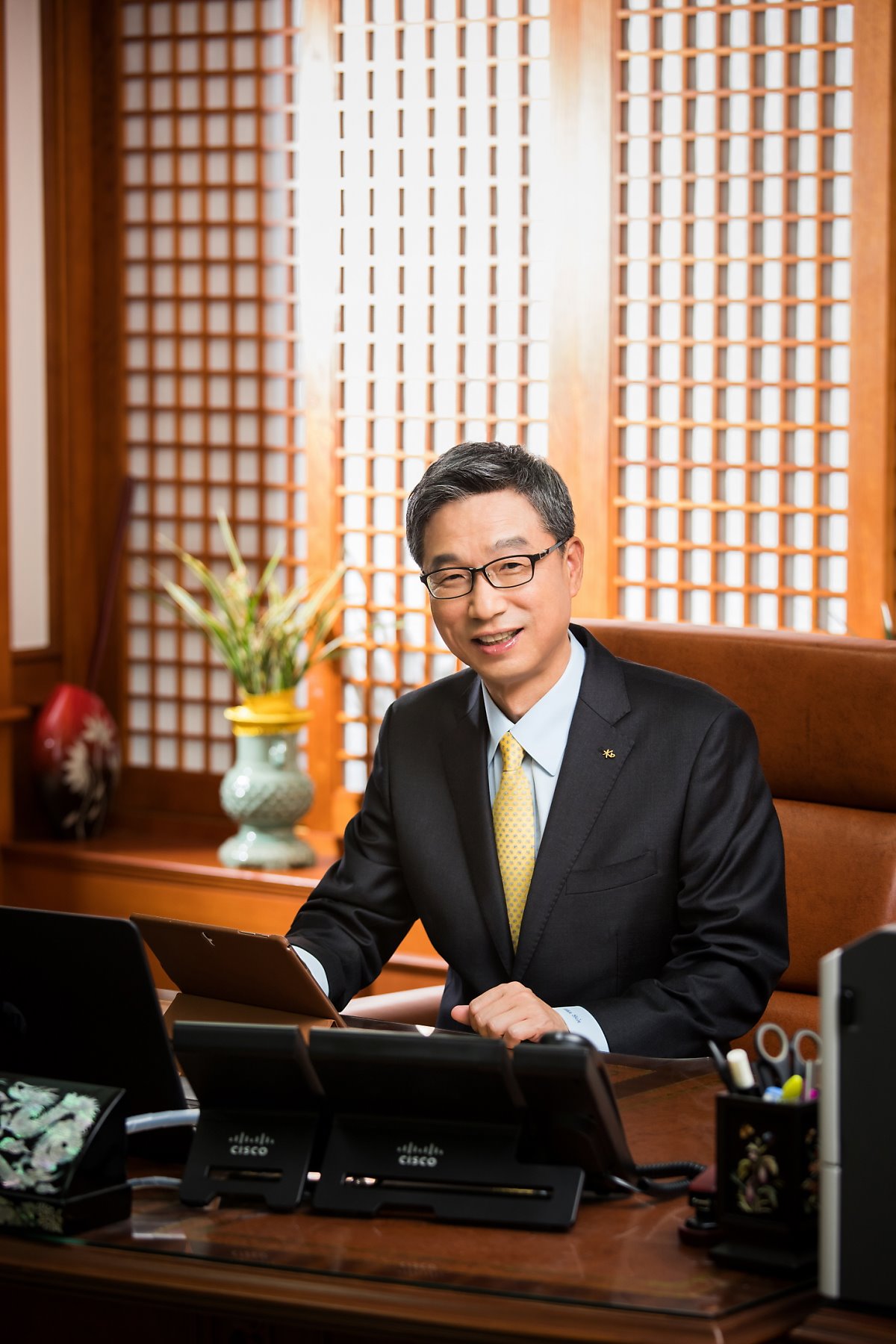 President Hur Yin of KB Kookmin Bank. (Photos: KB Bank)
KB Kookmin Bank will become the largest shareholder of Indonesia's Bukopin Bank this year.

The bank plans to invest a total of 400 billion won from 2018 to 2020 to secure at least 51 percent of the bank's equitiy. Analysts say KB Kookmin Bank, which lagged in global business competition among Korean banks, has made a decisive move in Indonesia amid the COVID-19 crisis.

According to the financial sector on June 24, KB Kookmin Bank decided to participate in a shareholder allocation capital increase for Bukopin Bank. The capital increase will amount to $200 million.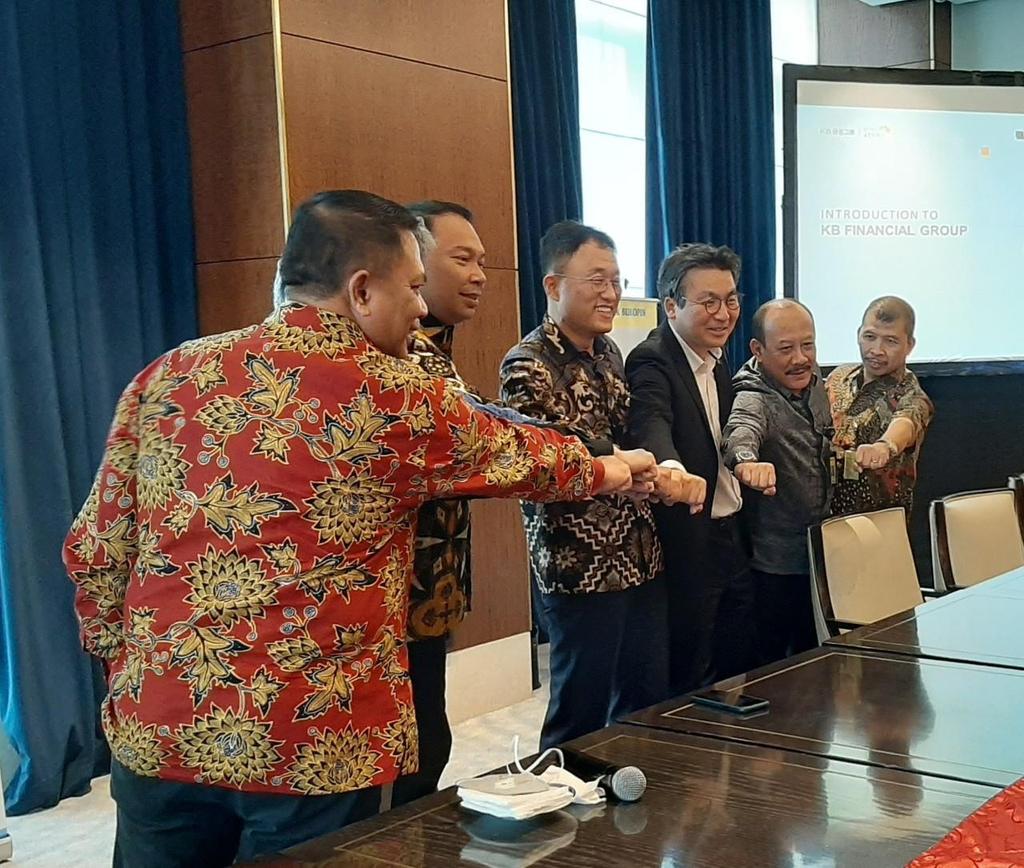 On July 2, Choi Chang-soo, head of the Global Business Group at KB Kookmin Bank, meets with the management of Bukopin Bank, Indonesia's financial watchdog (OJK), major customers and local reporters in a media conference in Jakarta.
A shareholder allocation paid-in capital increase means a company issues new shares and sells them to its shareholders for cash.

To that end, KB Kookmin Bank deposited $200 million in the first payment in its local escrow account in June.
An escrow account refers to an account that deposits payment amounts until certain conditions are met, such as signing a contract.

Currently, the largest shareholder of the bank is Bosowa Group (23.4 percent), which has subsidiaries in the cement, auto production and distribution industries. The Bosowa Group has been working with Hyundai Motor in the mid-sized truck sector since the 2000s.
The second-largest shareholder is KB Kookmin Bank (22 percent), which spent 116.4 billion won to participate in a capital increase at the end of June 2018.

KB Kookmin Bank plans to become the largest shareholder. The strategy is to secure a stake of at least 51 percent, but that may rise depending on the price of the stock of Bukopin Bank.

As the entire Indonesian economy has been hit by the COVID-19 crisis in 2020, the stock price of Bukopin Bank, which was 380 rupiah per share at the end of June 2018, has also contracted to 189 rupiah (16 won) as of June 23.
The price of the new share will be lower than this, and the final amount of Kookmin's investment will also vary depending on how much lower the purchase price will be.

If KB Kookmin Bank agrees on the terms of major transactions with Bukopin Bank, it will then be confirmed through internal approval by KB Financial Group, including KB Kookmin Bank and approval by Korean and local regulators.

In the meantime, KB Kookmin Bank sold 1.75 million shares of SK Holdings to foreign institutional investors in the form of block deals, said sources in the financial industry on June 24. The price was known to be around 280,000 won per share.

KB Kookmin Bank earned about 300 billion won in proceeds from the sale thanks to a recent rise in the share price of SK Holdings.
The prices have risen sharply recently, reflecting expectations for the listing of SK Biopharm, a pharmaceutical subsidiary. The share price of SK Holdings jumped 71 percent to 286,500 won from 167,500 won at the end of March.

"We decided to sell it considering volatility in the financial market," a KB Kookmin Bank official said.

KB Kookmin Bank secured SK Holdings shares in the process of exchanging shares with the SK Group in 2011.
KB Kookmin Bank which had to sell its own shares in the process of establishing a holding company traded its shares with the SK Group which needed to sell its stake in SK C&C.
Afterwards, SK C&C and SK Holdings merged, making SK C&C shares held by KB Kookmin Bank into SK Holdings shares.

The 500 billion won fund secured by KB Kookmin Bank through the block deal is expected to be used to take over Prudential Life Insurance and to give financial support to those who suffered from the COVID-19 crisis.