Incheon International Airport Looks to be New Convergence Growth Hub in Post-COVID Era
IIAC President Koo says COVID-19 crisis has served as opportunity to make known to world how well Incheon International Airport has managed to cope with the pandemic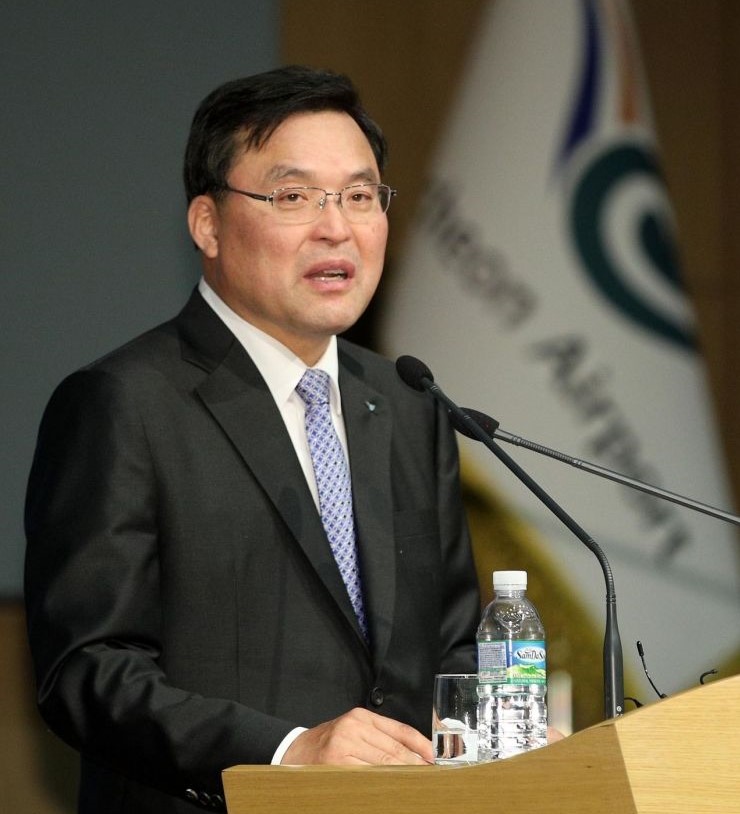 President Koo Bon-hwan of Incheon International Airport Corp. (IIAC). (Photos: IIAC)
Incheon International Airport was on a roll as the airport saw its visitors surge to 72 million tourists last year. But the airport has been hit by the global spread of COVID-19 as it is predicted to suffer losses this year for the first time since 2003.

As all airports across the world bore the brunt of the spread of COVID-19, Incheon International Airport had seen daily visitors drop to 2,600 travelers in April, the lowest level in the airport's history.

But President Koo Bon-hwan of Incheon International Airport Corp. (IIAC) stresses the need to "turn crises into opportunities," saying that the hardship has served as an opportunity to make known to the world how well Incheon International Airport has managed to cope with the pandemic.

In March, President Koo declared a vision of making Incheon International Airport a COVID-19-fee airport.
To this end, Incheon International Airport built a four-stage quarantine regime targeting departure passengers, making the world's top-rate disinfection against COVID-19 known to the outside.
Officials of Incheon International Airport disinfect the inside of the airport to prevent the spread of COVID-19.

Foreign media outlets gave prominent coverage of Incheon International Airport's quarantine steps. U.S. Ambassador to Korea Harry Harris toured the 2nd terminal of Incheon International Airport on March 11 to look into a quarantine process involving U.S.-bound flight passengers.

Harris, wearing a face mask, was briefed about the airport's quarantine procedure from officials of the Ministry of Land, Infrastructure and Transport (MOLIT) and AAIC. He lauded the airport for taking "exemplary quarantine steps."
President Koo said in an interview that Incheon International Airport has been flooded with cooperation requests from global airports such as ADP of France, Delhi Airport of India and Dallas Airport of the United States.
"Incheon International Airport plans to provide consulting services to airports in the Americas and Europe, and ones in developing countries with a lack of quarantine steps," he said.

Countries which can sustain its aviation industry's capabilities until the COVID-19 crisis is solved are predicted to lead the recovery of the global aviation industry said President Koo, adding that IIAC will spearhead efforts to sustain the ecosystem of the Korean aviation industry.
IIAC has given a discount of up to 75 percent on rent for duty-free shops and other commercial facilities, and incentives worth 50 billion won annually will be given to airlines starting July. The incentives may be raised to 100 billion won, depending on the situation.

"As passengers rise, duty-free shop consumption increase, so jobs of workers with the aviation industry may be retained," he said. President Koo has a strategy to make Incheon International Airport into a hub airport of Northeast Asia.

Last September, China dedicated Beijing Daxing International Airport on top of the existing Beijing Capital International Airport.
As flights to the United States and Europe departing from Beijing rise, Chinese transfer passengers at Incheon Airport and demand for transfers bound for Americans and Southeast Asian countries are bound to decline.

To overcome the worsening situation, President Koo stresses "first mover's" strategies unlike other airports: building an "airport economic sphere," abounding with economic and cultural dynamics surpassing the conventional space concept of arrival and departure.
Designating Yeongjong Island covering 125.4 million sq. meters (38 million pyeong) as a free economic zone could have an enough potential of becoming a new hub to replace Hong Kong.

Yeongjong Island could have an abundant potential of becoming a convergence new growth hub of manufacturing, aviation maintenance, logistics and tourism on top of financing, he said.