Elevation is designed to give the soon-to-be administration more functions and authority in combating contagious diseases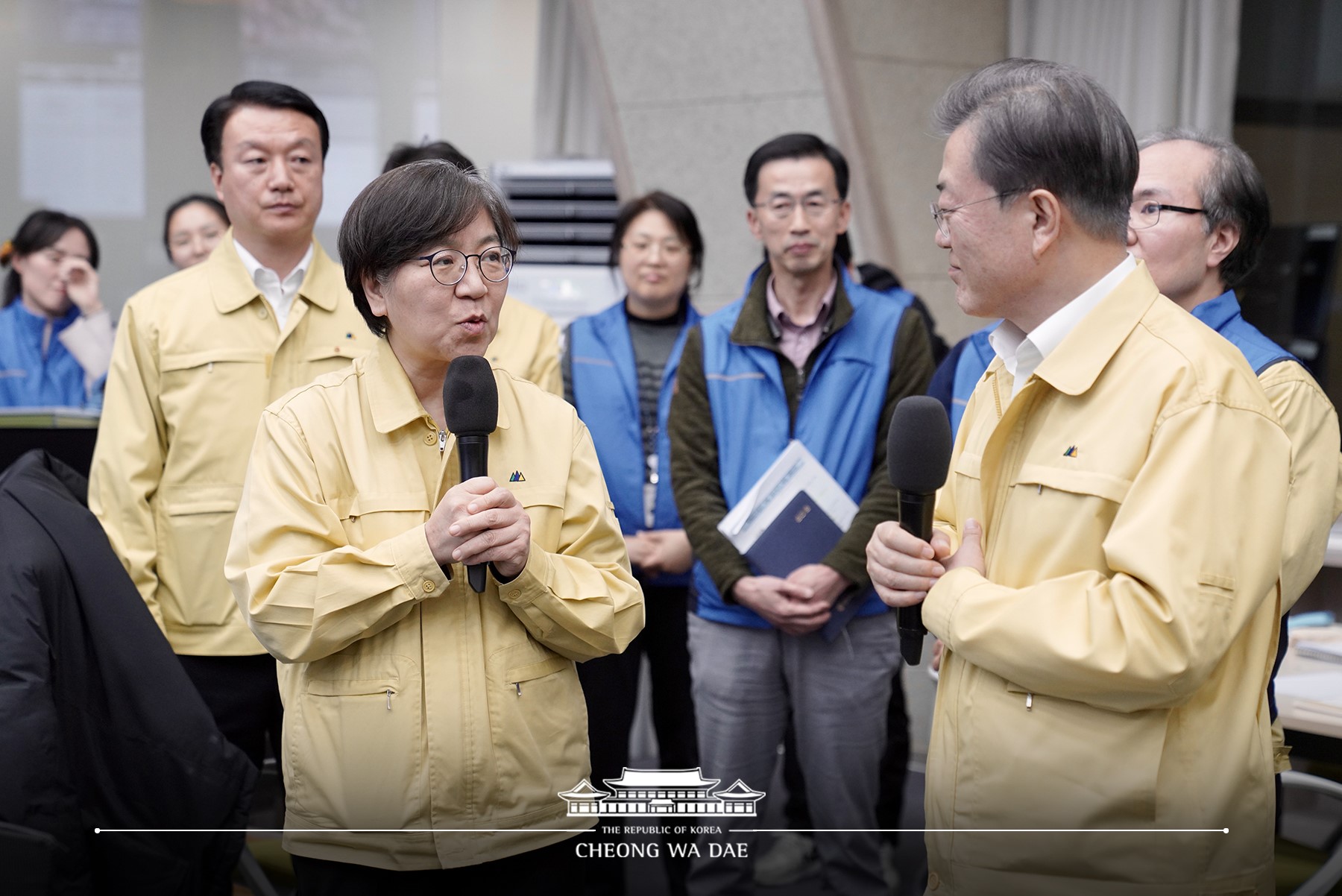 President Moon Jae-in gives words of encouragement to Director Chung Eun-kyeong of the Korea Centers for Disease Control & Prevention (KCDC) for their efforts to contain the spread of COVID-19 while touring KCDC headquarters in Osong, Cheongju City, on March 11. (Photo on the courtesy of Cheong Wa Dae website)
President Moon Jae-in presided over a cabinet meeting on June 12 in which he called for the parliament's approval of elevating the Korea Centers for Disease Control & Prevention (KCDC) to the tentatively named Disease Control and Prevention Administration as soon as possible.

He pledged to make it one of the 21st National Assembly's top priorities.

The government and the ruling party finalized a government plan to upgrade KCDC into an independent government entity to ramp up response capabilities against infectious diseases on June 15. The government plan has been submitted to obtain the nod from the National Assembly.

The scheme to elevate the KCDC was revealed by President Moon for the first time. In a special address marking his 3rd year in office on May 10, President Moon disclosed the plan to ramp up its expertise and independence.

The novel coronavirus has hit almost all countries across the nation, forcing many cities to impose lockdowns. Korea has been recognized globally for having managed to trace, test and teat patents of COVID-19 without any lockdown.

The finalized government plan calls for elevating KCDC into the Disease Control and Prevention Administration, a separate entity outside the Ministry of Health and Welfare (MOHW), and retaining the National Institute of Health (NIH) under the direct control of KCDC.

The elevation is designed to give the soon-to-be administration more functions and authority in combating contagious diseases.
The government canceled an initial reorganization version which would transfer NIH from KCDC to MOHW in the face of public opposition, but it decided to retain NIH under the control of the soon-to-be administration.

Under the reorganization, the Disease Control and Prevention Administration would be independent in budget, personnel management and organization – having authority concerning policy decision-making related to contagious diseases on top of survey, research and projects related to disease management and health promotion.

Around-the-clock situation management will be integrated and infectious disease crisis response will be regularized.

Policies such as strategic research based on related information gathering and big data will be strengthened while each local government's quarantine regime and regional disease response centers responsible for disease management of each district will be established.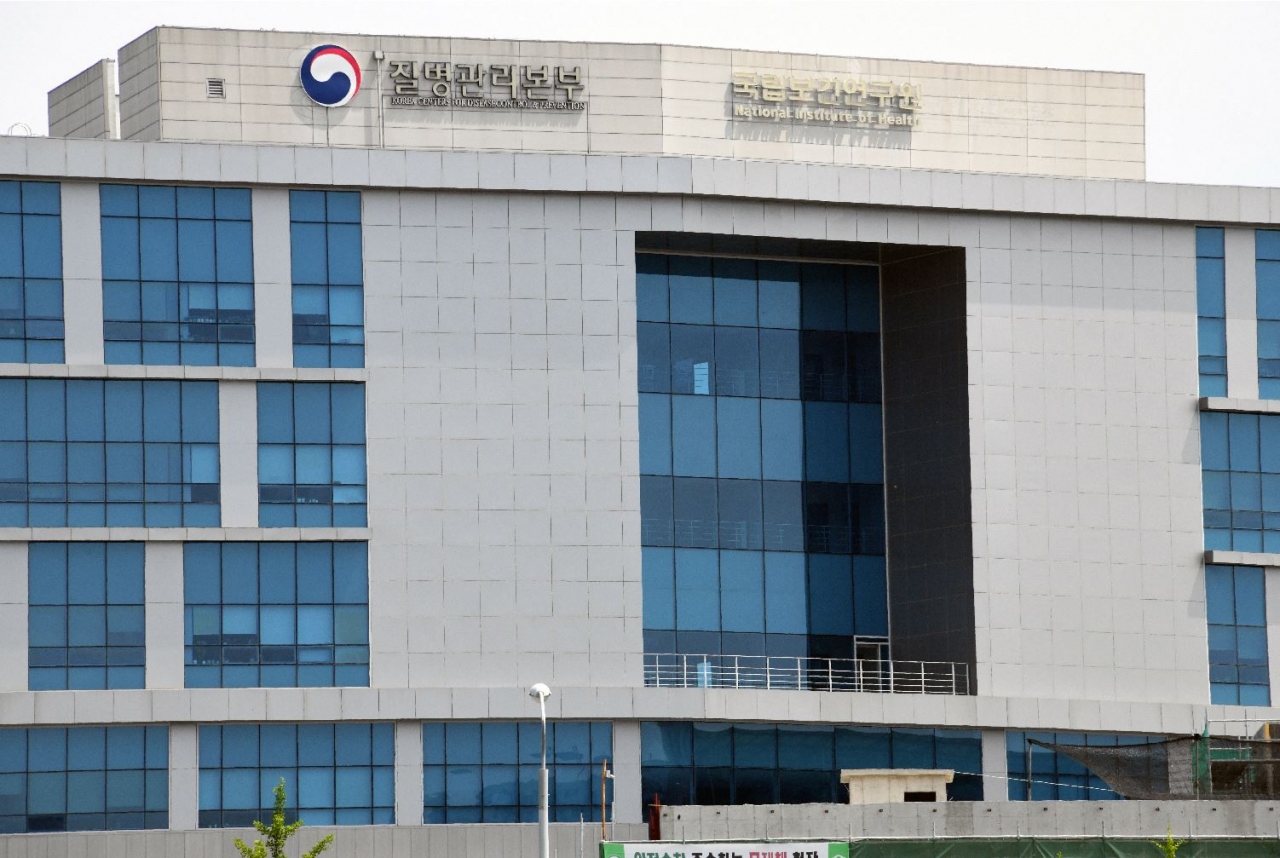 A view of KCDC headquarters. (Photo: KCDC)

MOHW's Reinforced Organic Cooperation with Disease Control and Prevention Administration

MOHW and the Disease Control and Prevention Administration will retain the current cooperative regime of joint response against contagious diseases whose nationwide spread is required to mobilize pan-ministry capabilities.
But the ministry will be responsible for banning export goods essential for the preventing, quarantining and treating infectious diseases.

MOHW, the Disease Control and Prevention Administration and NIH will ensure organic cooperation in policies related to health care and R&D.