Thanks to the diverse customer satisfaction services, Samsung C&T has established itself as nation's top-tier apartment brand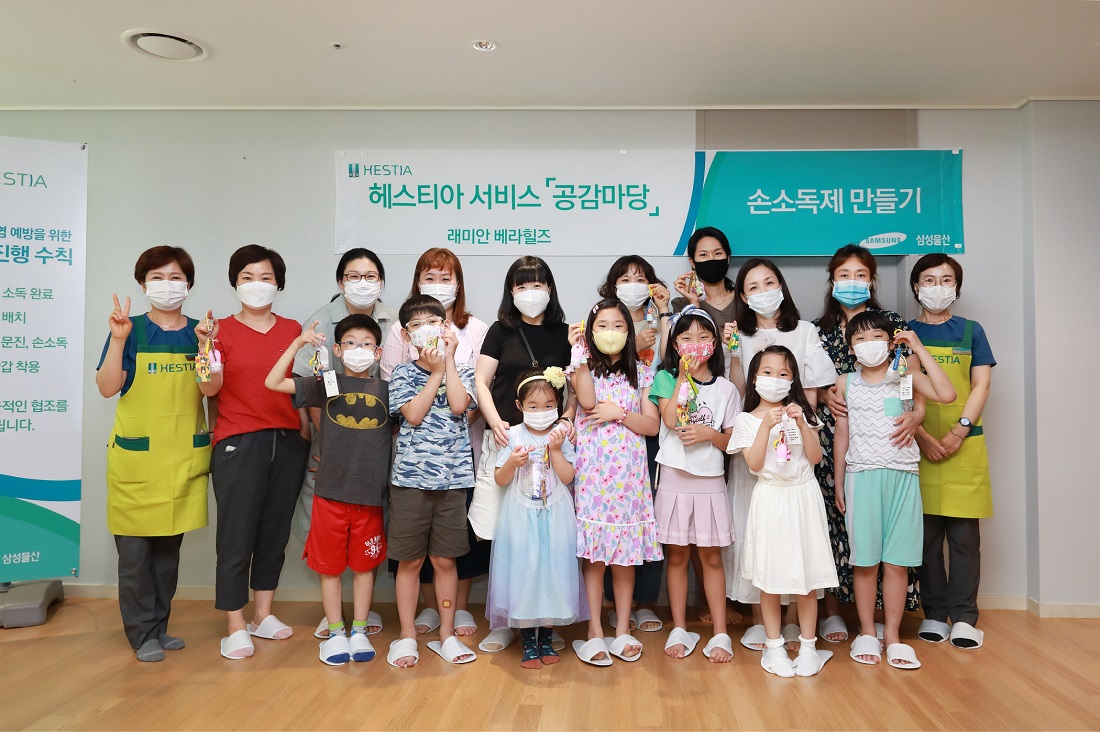 About 20 occupants of Raemian Vera Hills in Eunpyeong-gu, Seoul, and kikds participate in the service program, dubbed "Hestia."
Samsung C&T's construction unit implements diverse customer satisfaction services targeting occupants of its brand Raemian apartments.

The service program, dubbed "Hestia," has been in place since 2005. It is designed to give trust to customers before they move into Raemian apartments and offer customer satisfaction services to minimize their inconveniences after they move there.

The services are divided into a "help" category, a "learning" category, a "sharing" category, and a "sympathy" category.
The help category involve activities designed to remove in-household complaints and grievances such air-conditioners, heat exchanger cleaning, and range hood cleaning.

The learning category involves educational services related to occupants' hobbies like mini-garden and soy candle making.

The sharing category is related to social contribution volunteer activities Raemian and occupants jointly conduct like their donation of goods while the sharing category involves occupants' hobby activities and donations, a combination of the learning and sharing categories.

This year, Raemian apartment occupants took time out to refresh themselves and share, easing the fatigue, caused by a protracted social distancing designed to prevent the spread of COVID-19.
About 20 occupants of Raemian Vera Hills in Eunpyeong-gu, Seoul, volunteered in making two portable hand disinfectant key rings and two air-clearing flowerpots.
They gave a hand disinfectant key ring to their kid and donated the other to a regional children's center in Gangdong-gu, Seoul. The air-clearing flowerpots, made by the occupants, were donated to the elderly living alone and the regional children's center.

Earlier, Samsung C&T said in the first half of the year, the program was expected to cover 5,200 occupants in 19 Raemian apartment complexes.

Meanwhile, thanks to the diverse customer satisfaction services, Samsung C&T has established itself as the nation's top-tier apartment brand as the company has ranked 1st for the 22nd consecutive year in the apartment category of the National Customer Satisfaction Index survey and it placed the top position in Korean Standard Service Quality Index (KS-SQI) survey in the fifth year in a row.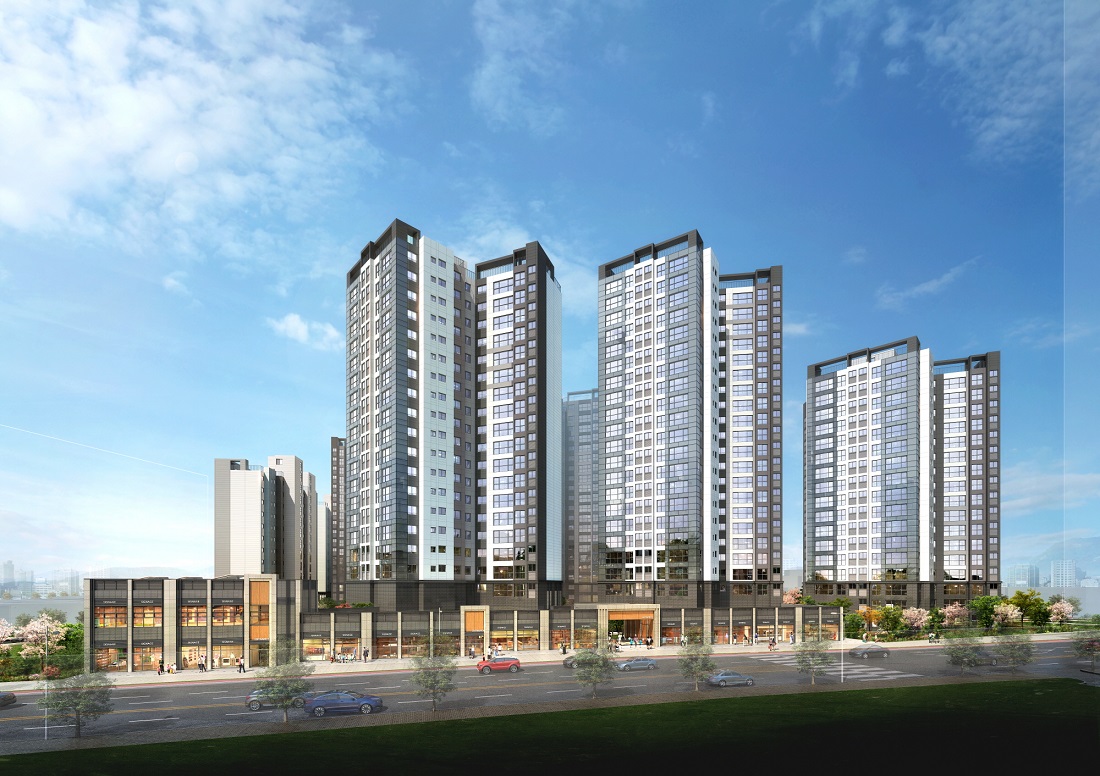 A drawing of "Raemian Elinity" apartment complex, to be built in the sixth Yongdu redevelopment site in Dongdaemun-gu, Seoul. (Photos: Samsung C&T)

Samsung C&T Opens Model Home for Raemian Elinity Apartment Complex

Samsung C&T opened a model home for "Raemian Elinity" apartment complex, to be built in the sixth Yongdu redevelopment site in Dongdaemun-gu, Seoul, on June 12.

Would-be occupants can log on the website of Raemian to view the cyber model home for Raemian Elinity apartment complex. The project calls for 16 apartment buildings each with two basement floors and up to 21 ground floors.
A combed 1,048 apartment units are to be sold, 475 households of which will go to the general home owners.
Mid- and small-size apartment types with 84 sq. meters or less, the most favored ones by apartment occupants, account for 98 percent of the total units.