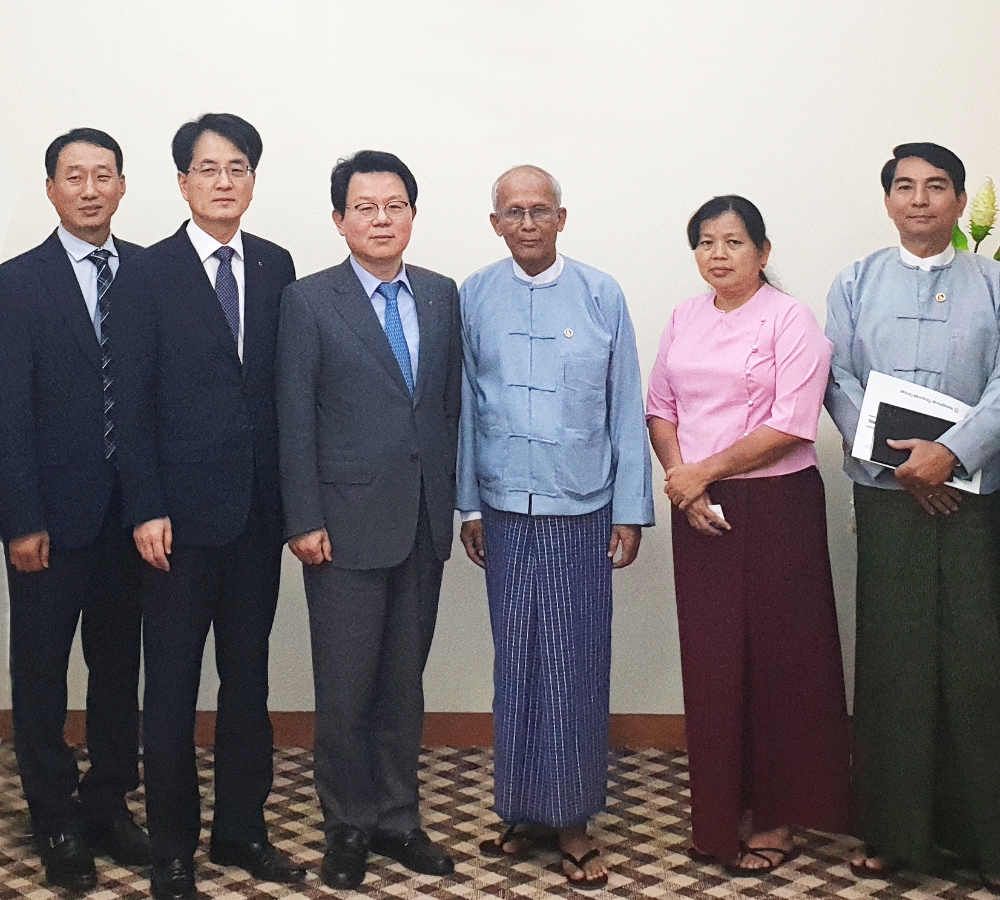 NongHyup Financial Group Chairman Kim Kwang-soo (third from left), NH Nonghyup Bank President Son Byung-hwan (second from left), and Kim Jong-hee (first from left), head of Nonghyup Finance Myanmar, pose for a commemorative photo shoot with Soe Thein (fourth from left), vice governor of the Central Bank of Myanmar and Myanmar officials.
Myanmar is emerging an attractive financial market, so NH Nonghyup Bank took a first step in making a foray into the market. NH Nonghyup Bank laid the foundation to tap the banking industry in Myanmar by acquiring final approval to set up its Yangon office.

NH Nonghyup Bank announced on July 6 that it has received final approval to establish the office in Yangon from the Myanmar Central Bank on June 29. This means that 10 months had passed since submitting the application to open the office in August of last year.

NH Nonghyup Bank has accumulated retail banking experience since establishing Nonghyup Finance Myanmar, a microfinance institution (MFI) there in 2016.

Accordingly, NH Nonghyup Bank's Yangon Office will lay the groundwork for its banking business in Myanmar by building an organic network with Myanmar's financial authorities and monitoring local financial trends.

"NH Nonghyup Bank drew up a differentiated advancement strategy for offering services from the integration of commercial finance and agricultural finance based on its agricultural finance know-how in Southeast Asian agricultural countries with high growth potential," an NH Nonghyup Bank official said.

NH Nonghyup Bank is planning to focus on a localization strategy, such as establishing various systems optimized for the Myanmar financial environment by hiring local residents as branch heads, while creating synergies with Nonghyup Finance Myanmar and Nonghyup affiliates planning to tap into Myanmar.

"Myanmar has a primary industrial structure with a large proportion of agriculture, so Nonghyup Finance Myanmar will be able to make the most of its strengths as a specialized bank for agricultural finance," said Son Byung-hwan, president of NH Nonghyup Bank. "Nonghyup Finance Myanmar will generate profit by changing into a future sales organization and introducing business models differentiated from other banks."

NH Nonghyup Bank is pulling out all the stops to acquire approval for its branches in five cities overseas - New Delhi in India, Beijing in China, Ho Chi Minh City in Vietnam, Hong Kong and Sydney in Australia - by 2021.

In the meantime, NH Nonghyup Bank announced on July 13 that its issuance of five-year global bonds has raised $500 million.

The bonds received the credit rating of A1 from Moody's while S&P granted the bonds A+. Their issuance rate was set at 1.306 percent, 40 bp lower than the initial offer. The rate is 100 bp more than the rate of five-year U.S. government bonds.
The issuance attracted subscriptions worth US$23.5 billion from 132 institutions.
Asian investors took up two percent, European investors 15 percent, U.S. investors 23 percent. By investor type, 55 percent were asset managers, 22 percent banks, 21 percent insurance companies and two percent other institutions

"While achieving the highest performance since the establishment of NH Nonghyup Bank, it has gained trust in sustainable growth based on stable asset soundness and capital adequacy, and actively promoted its importance as the country's only agricultural policy financial institution," an NH Nonghyup Bank official said.

"The funds raised through the issuance are all the more meaningful because they will be used to address social problems via eco-friendly, pro-social and sustainable management systems including supporting small and medium-sized companies affected by the spread of the novel coronavirus."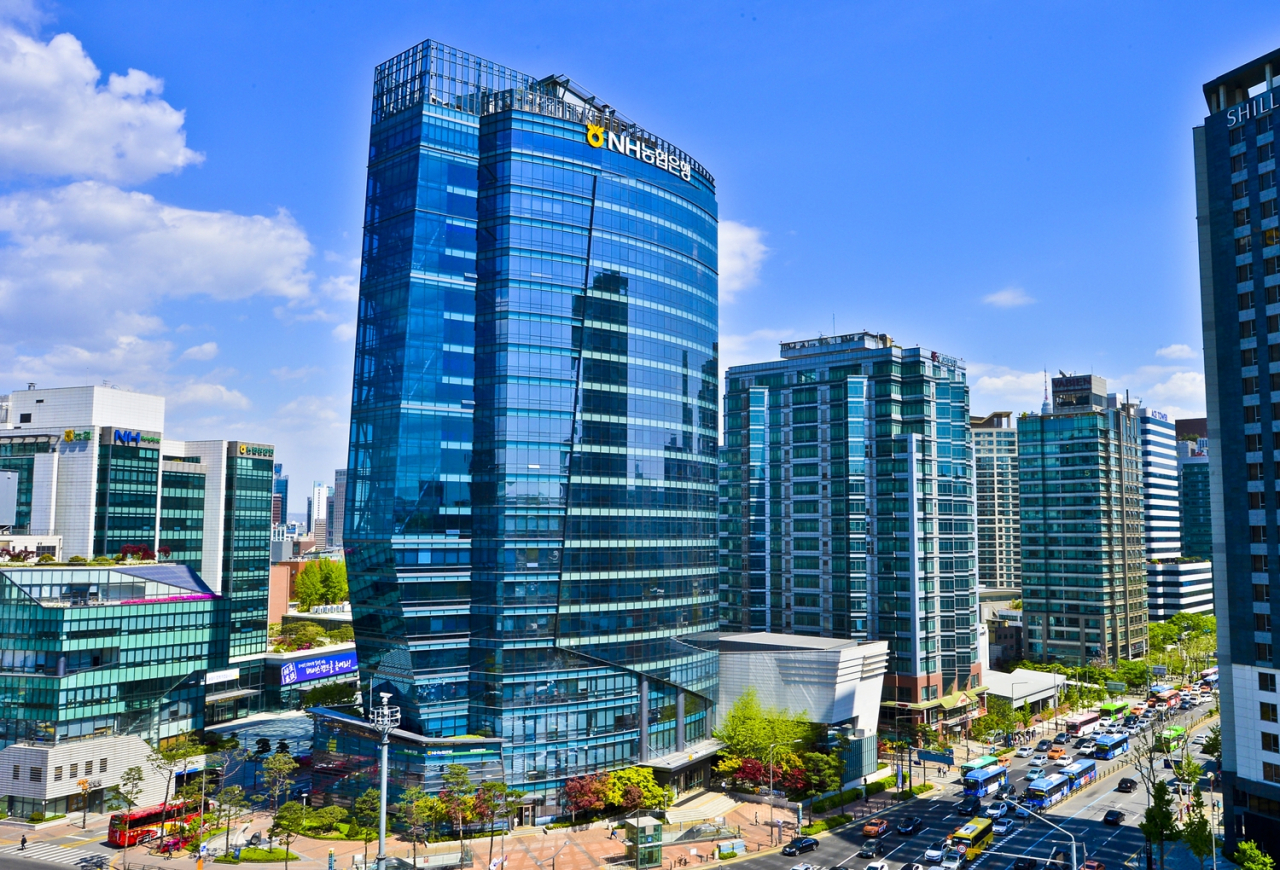 Nonghyup NH Bank Headquarters in Jung-gu, Seoul. (Photos: NH Nonghyup Bank)