Deal will allow company to establish global distribution process for its laboratory and testing Primary Cell and FCM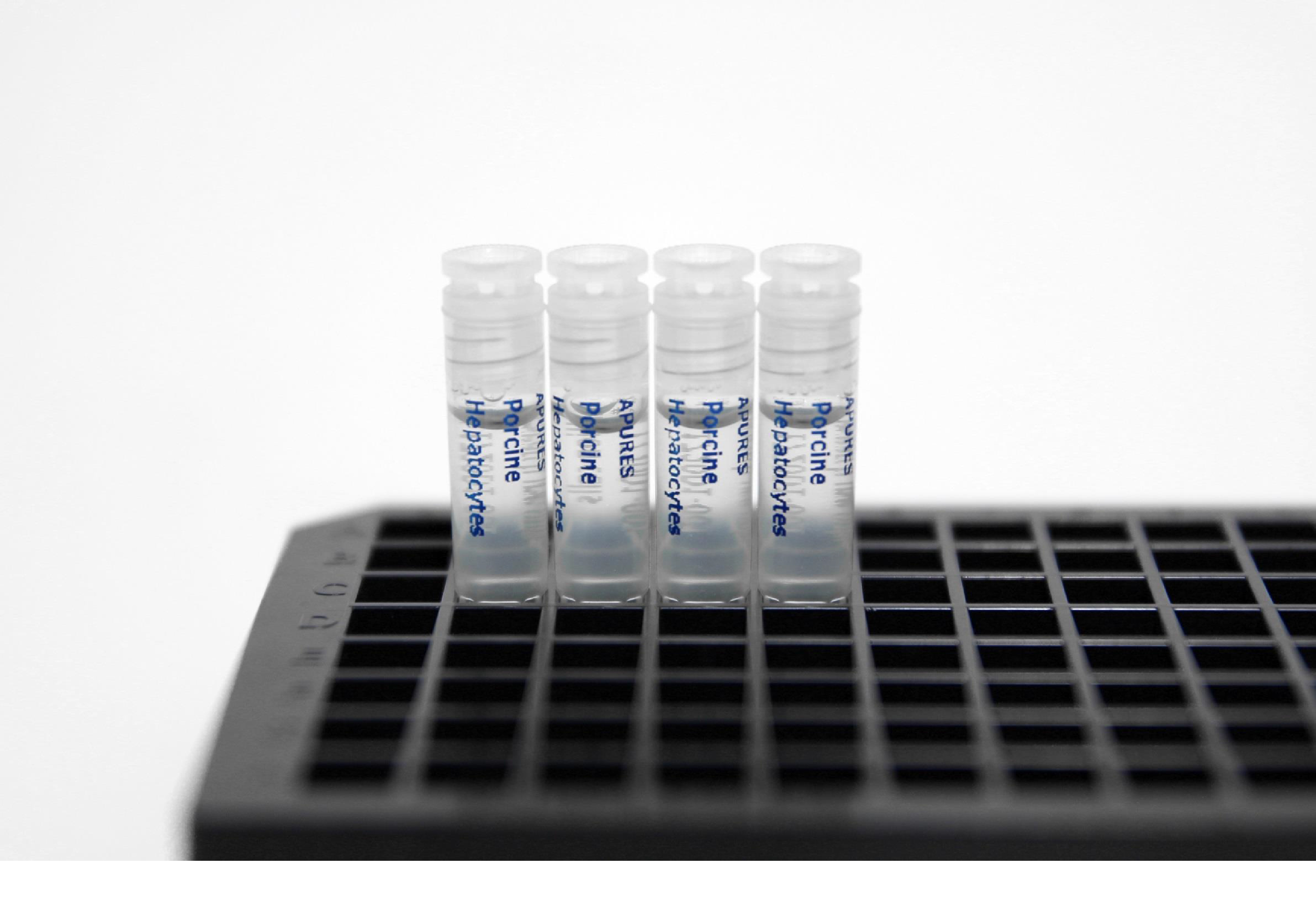 Porcine hepatocytes by APURES.
APURES, listed on the KONEX in Korea, has signed a contact on cooperation in global sales with Japan-based Itochu Corp. APURES conducts animal tests based on MICROPIG species listed on the United Nations Food and Agriculture Organization (FAO), as well as producing and suppling laboratory materials.

Itochu is a Japanese general trading conglomerate with 120 branches in 63 countries around the world.

APURES supplies bio-artificial skin tissues used for alternative test methods by developing MICROPIG FCM (Franz Cell Membrane), MICROPIG-derived bio membrane products for use in testing and research. Of late, the company is preparing for the merchandising of Porcine Primary Cells, used for bio research such as the development of new drugs and toxicity evaluations through the extracting of MICROPIG's tissues.

With the signing of the latest deal on cooperation in global sales between APURES and Itochu, APURES will be able to establish a global distribution process for its laboratory and testing Primary Cell and FCM, and the company plans to prepare for overseas joint marketing and sales & supply contracts with bio distribution companies in each region.

"Starting with the contract, we at APURES plan to go about the exploration of overseas markets, including not only bio advanced country markets like the United States, Europe and Japan but also China and India, the countries with recent fast growth," an APURES official said.

APURES will prioritize the merchandising of cells whose customer demand is soaring in the cell-based testing sector, and then the company plans to ramp up product line-ups to about 100 kinds according to customers' requests, the official said.

Market survey data, released by BBC Research, showed that the cell-based testing market is predicted to grow at an annual average rate of 10.2 percent on the back of a rise in the development of new drugs, an increase in research on cell treatment drugs and cell-based assay's technological strengths.

Currently, Porcine Primary Cell is supplied at prices between $500 and $700, and if overseas supplies are made in earnest, APURES is expected to see a surge in sales.

Meanwhile, FCM is MICROPIG-derived bio membrane products for use in in-vitro testing and research in diverse chemicals, and raw materials. It is used in diverse areas such as in-vitro skin absorption testing, penetrance testing, new substance testing and medical equipment performance testing.

Pig skin is recommended under guidelines of OECD and the Ministry of Food and Drug Safety (MFDS) as materials of skin penetrance testing as part of efforts to replace animal testing.

The release of products are delayed about three months by adjusting upward their quality goals to sign sales and supply contracts with distribution companies in each region and secure an upper hand in overseas market completion. But the company is concentrating its focus on merchandising the Primary Cell, to be put on the market for high-quality research and testing by the second half of the year, which will have an edge in overseas markets.

Of late, massive investments are being made in the pharmaceutical and bio sector across the world in the wake of the global COVID-19 pandemic and Korea is gaining global recognition for its bio technology competitiveness.

Global attention is focused on Korea's challenging for the global market by localizing testing materials for use for advanced bio R&D such as the development of new drugs, 3D bio-printing and organoid.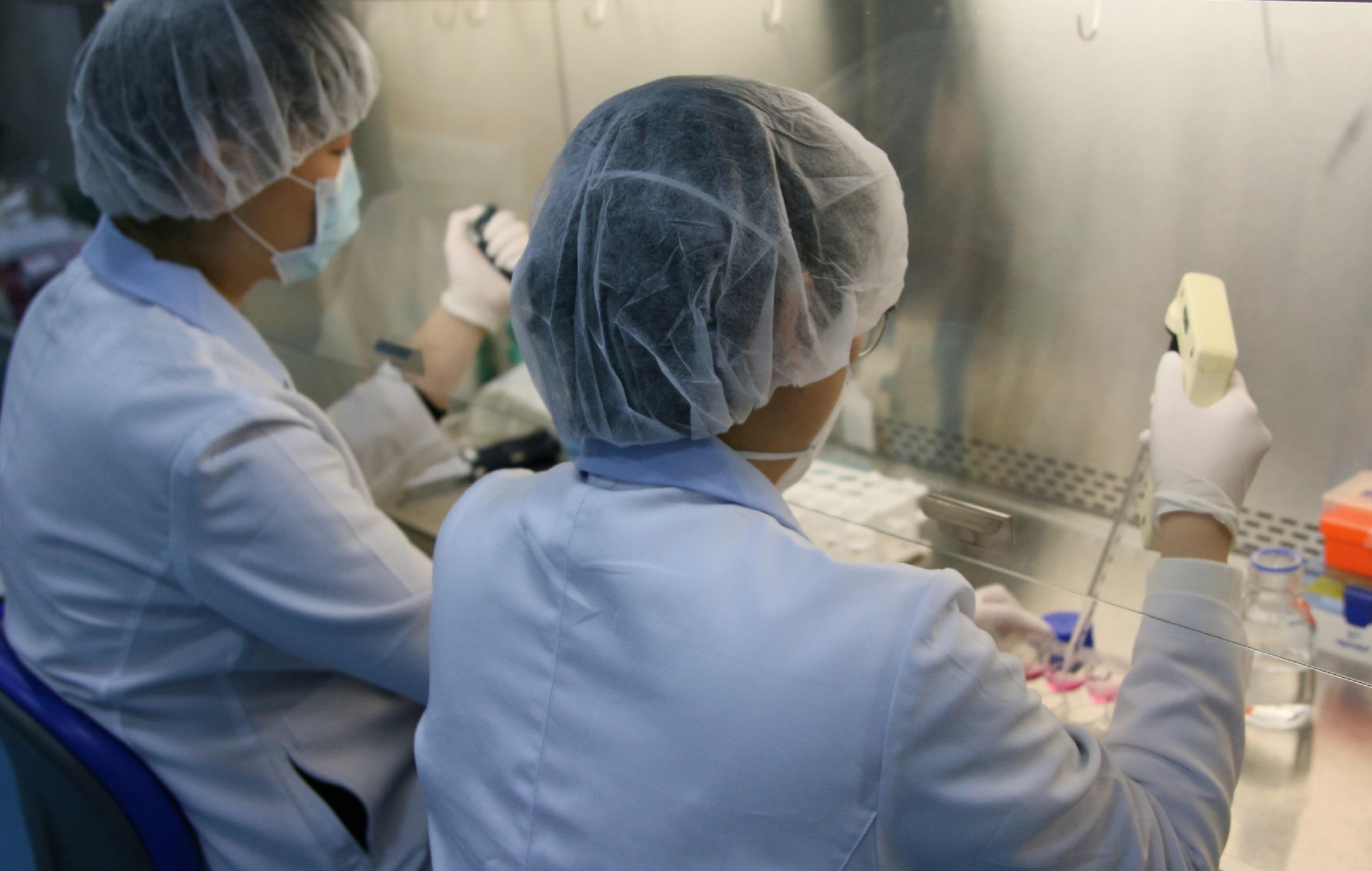 Researchers with APURES conduct a test at their lab. (Photos: APURES)