Mirae Asset Daewoo's Overseas Stock Assets Break Through 10 Trillion Won Milestone
Assets of its direct customers who are non-face-to-face transaction customers surpass 15 trillion won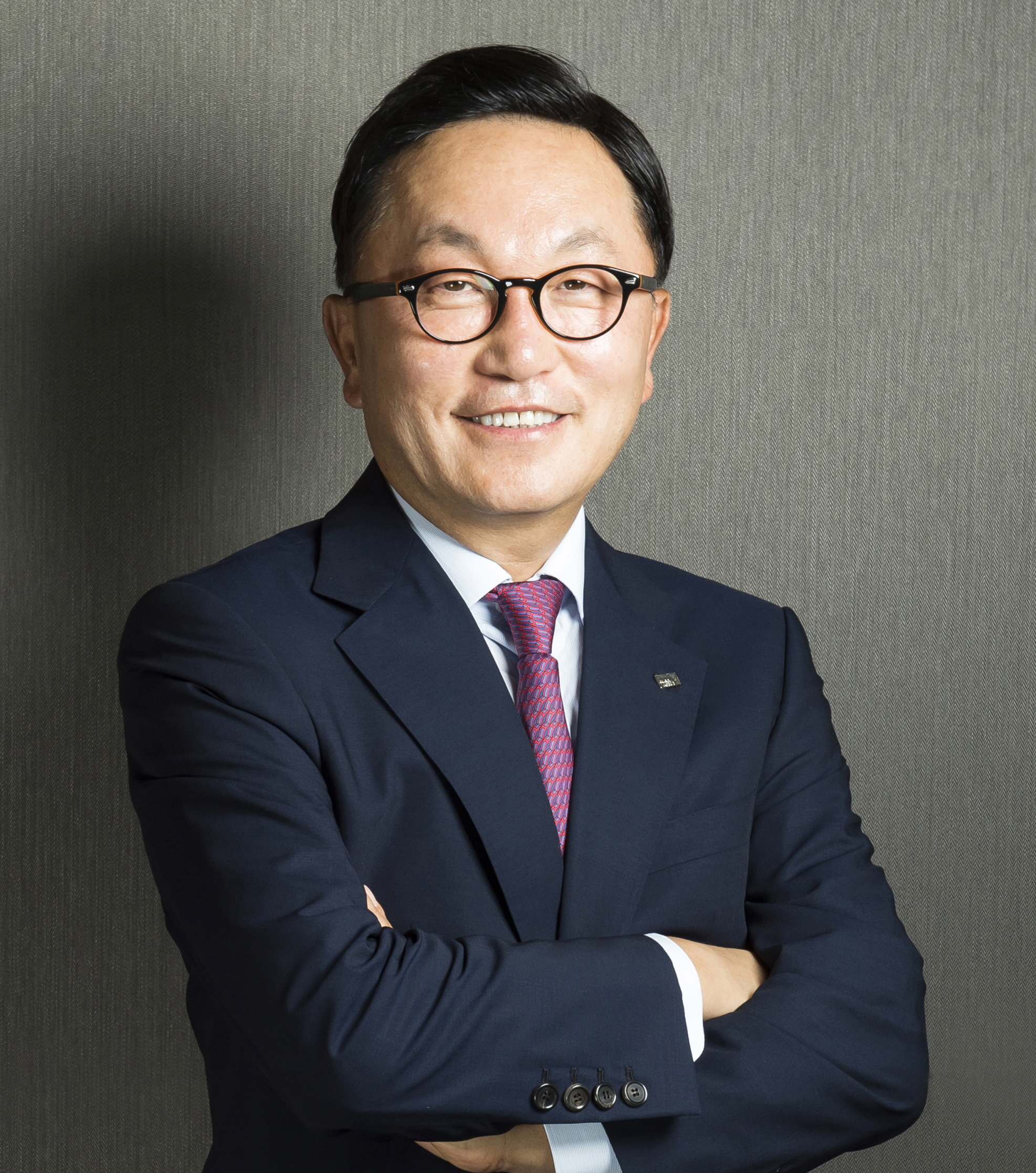 Chairman Park Hyun-joo of Mirae Asset Daewoo. (Photo: Mirae Asset Daewoo)
Mirae Asset Daewoo's overseas stock assets surpassed 10 trillion won for the first time in the securities industry amid a surge in overseas stock direct purchases by local stock investors.
The financial service provider announced that its overseas stock assets surpassed 10 trillion won, three years after exceeding 1 trillion won in January 2017.

Mirae Asset Daewoo's overseas stock assets grew steeply to 2.9 trillion won at the end of 2017, 4.4 trillion won at the end of 2018 and 7.2 trillion won at the end of 2019.
The figure increased by 2.8 trillion won in 2020. This was attributable mainly to high return of recommended stocks in the portfolio, excellent employee capabilities, and overseas stock investment content, among other factors.

Mirae Asset Daewoo issued an average of 100 reports on overseas shares per month in 2019. The average was at the highest in the industry.
This year's portfolio return increased 13.7 percent compared to the beginning of the year. During the same period, the U.S. index of Standard & Poor's (S&P) 500 was -5.8 percent, the KOSPI -7.6 percent, and the EUROSTOXX 50 -18.5 percent.
Currently, major stocks in the portfolio are Tesla (99.6 percent), NVIDIA (50.9 percent), Amazon.com (32.2 percent) and Lululemon (29.5 percent).

Mirae Asset Daewoo is also striving to strengthen the capabilities of its employees. It holds the "Global Brokerage Forum" every quarter to share recommended overseas stocks and their investment points.

It also improves its ability to offer consulting on overseas stocks by conducting lectures by researchers who wrote analysis reports on overseas companies during the Morning Meeting time every day for all employees.

Mirae Asset Daewoo provides high-quality contents to investors in overseas stocks through its YouTube channel "Smart Money." One of the various contents of Smart Money, "Global Superstock" is a video introducing various blue-chip companies around the world.
Investors can easily understand the program as Mirae Asset Daewoo's experts explain the company's investment points and risk factors in a storytelling manner.

"Although the volume of overseas stock trade has significantly increased recently, Korean investors are still investing 97 percent in the Korean stock market which accounts for only 1.6 percent of the global market capitalization," a Mirae Asset Daewoo official said. "We will continue to provide high-quality overseas assets for customers' global allocation of assets."

Meanwhile, Mirae Asset Daewoo became the first Korean securities firm to launch a service that can check information on 3,700 global exchange traded funds (ETFs) in 10 countries including Korea and the United States in the Korean language.

Mirae Asset Daewoo announced on June 9 that assets of its direct customers who are non-face-to-face transaction customers surpassed 15 trillion won.

Analysts say that the asset increased by about 4 trillion won to 15 trillion won from 11 trillion won at the beginning of 2020. Its domestic stock assets increased by about 3 trillion won this year, along with an increase in market transaction costs and overseas stocks, pension assets and financial instrument assets by about 1 trillion won.

In particular, overseas assets swelled 103 percent from about 340 billion won at the beginning of the year to about 700 billion won. Direct pension assets also inflated nearly 100 percent from 105 billion won to 210 billion won. Domestic assets jumped 31 percent and financial instruments and other instruments ballooned 36 percent.

Since its merger in 2017, Mirae Asset Daewoo has been preparing for the era of digital transformation. By establishing a digital finance organization in 2017, spreading digital culture in the company and systematically managing direct customers, the number of direct customers doubled from 590,000 in early 2017 to 1.17 million recently.

"To make it easier and more convenient to use financial services, Mirae Asset Daewoo is committed to developing customized services through AI along with continuous research on boosting user convenience through non-face-to-face channels," the official said. "We will continue to lead the digital financial market through a restructuring of asset management services."