Strikes MOU to build Streaming City, a video, culture and industry cluster in Cheongna International City, with special purpose company Streaming City
Park Sung-yong, head of the Balanced Development Division at Korea Land and Housing Corp. (LH), Commissioner Lee Won-jae of Incheon Free Economic Zone (IFEZ) and President Cho Gil-sang of Streaming City, each hold a certificate of an MOU they signed to build a tentatively named streaming city, a video, culture and industry cluster in Cheongna International City in Incheon. (Photo: IFEZ)
Korea Land and Housing Corp. and Incheon Free Economic Zone (IFEZ) are pushing to implement an 840 billion won project to build the tentatively named Streaming City, a video, culture and industry cluster in Cheongna International City in Incheon.

LH (President Byeon Chang-heum) signed an MOU to build Streaming City, a video, culture and industry cluster in Cheongna International City, with IFEZ and the special purpose company Streaming City at the Songdo G-Tower in Incheon.

Streaming City is a city in which a stream of video and culture content is showering in real time. The project calls for investing 840 billion won at a land site reserved for attracting investments in Cheongna International City covering 119,000 sq. meters, and building film/drama location studies, media centers, world-class cultural streets and office facilities.

Among major facilities to be built there, will be 10 indoor film/drama location studios, each covering 3,300 sq. meters.

They will be designed and decorated under numerous concepts such as Cornmarket, Oxford, UK, Seville Street in Spain, New York's Broadway, police stations and prisons. The façade of the facilities will be built for the purpose of outdoor film locations, and shops and restaurants will be allowed to be set up in keeping with their surrounding concepts.

Among major businesses of the Streaming City are Yedarm Global, MBC Art in charge of drama production and studio construction and operation, and EBS Media. Korea Asset In Trust Co., a foreign investor and Mirae Asset Daewoo are also participating in the project.

LH will be charged with supplying land parcels and supporting securing of sites while IFEZ will be responsible for providing administrative support like license and permission changes. Streaming City is in charge of the establishment of investment plans. If detail business plans are confirmed, tripartite definitive agreement will be signed before LH will strike a land purchase contract with Streaming City.

LH is to launch the project next year after finishing an administrative process. In 2022, studio facilities are to be partially dedicated and tenant businesses will move into them. The whole of the project is to be completed by 2025.

Park Sung-yong, head of the Balanced Development Division at LH, said, "As major development projects of Cheongna International City gets under way in a full-fledged fashion like "Medical Multi-purpose Town" and "International Office Complex" on top of the Cheongna City Tower, the sixth highest skyscraper in the world, the upcoming video, culture and multi-purpose complex will emerge as Cheongna's new core facility center." LH will cooperate in the successful implementation of the project, he added.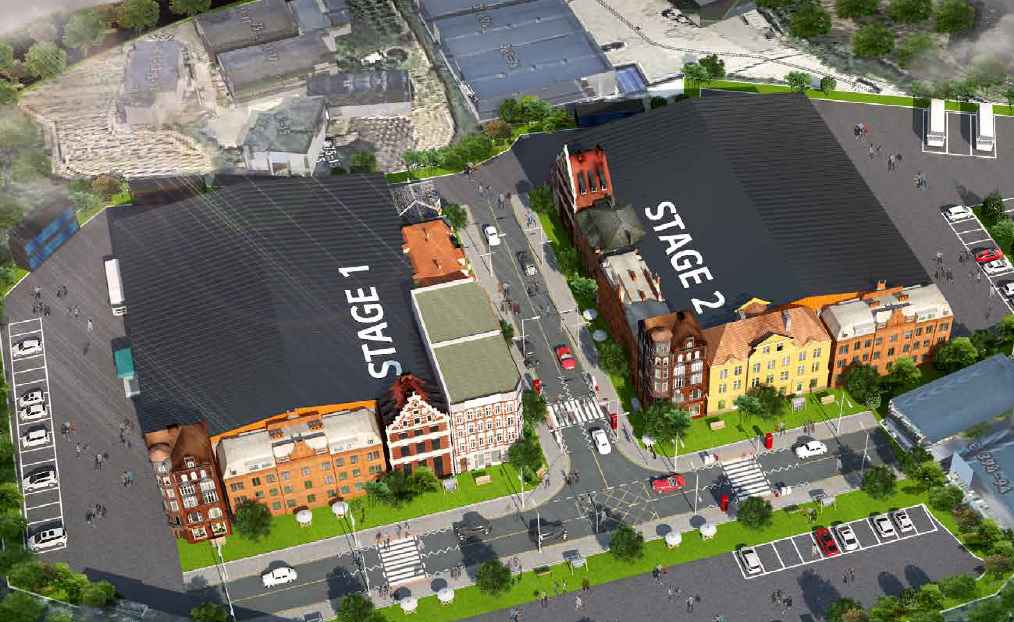 A bird's eye-view of a video, culture and content production complex with the combined size of 11 soccer stadiums, being built in Cheongna International City in Incheon. (Photo: LH)