Using 4th Industrial Revolution Technology, KDHC plans to make heat demand predictions by standardizing big data on the corporation's management activities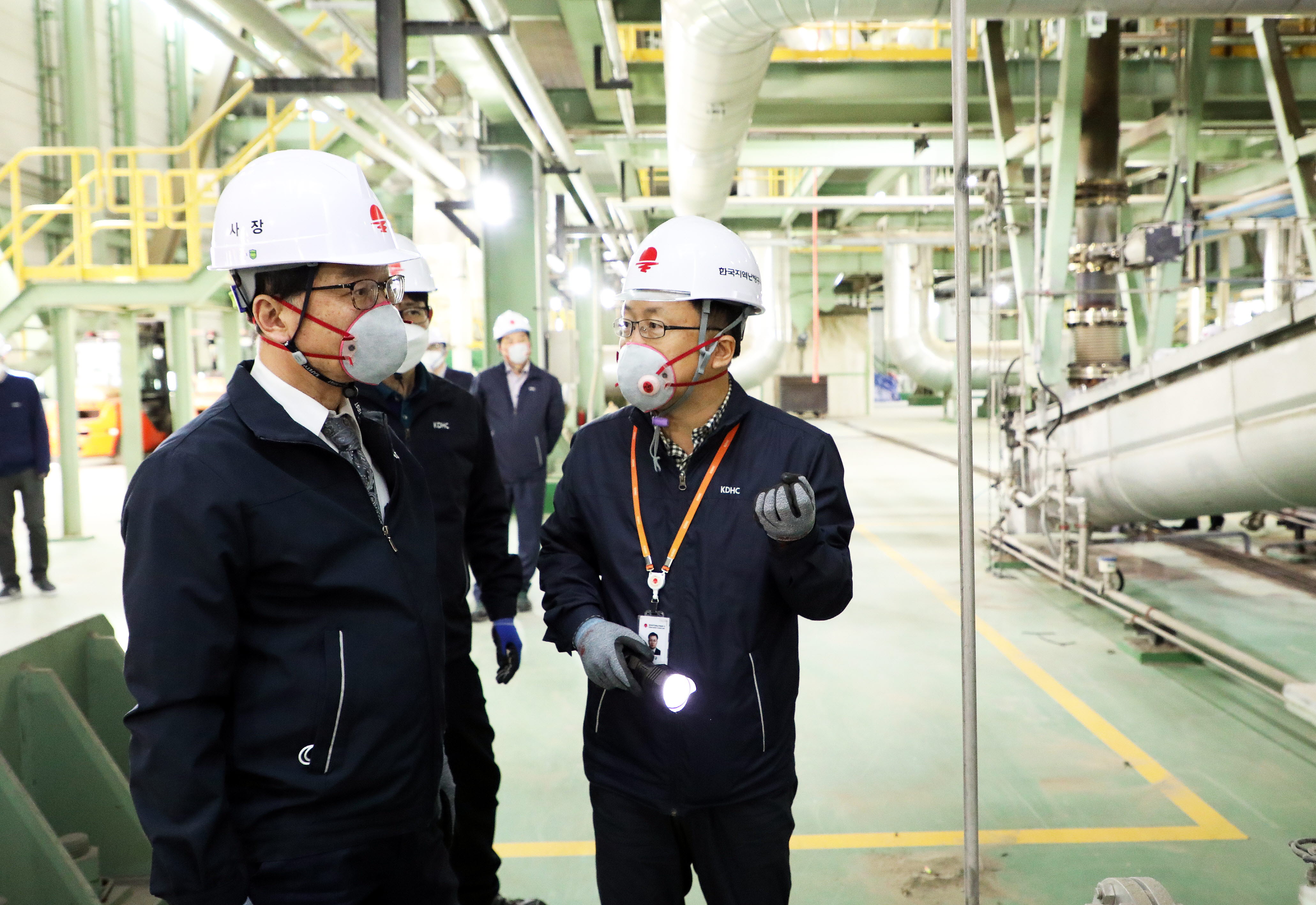 President Hwang Chang-hwa of Korea District Heating Corp. (KDHC) makes an inspection tour of KDHC's Jeonnam Branch to check its preparedness toward safety during summer. (Photos: KDHC)
Korea District Heating Corp. (KDHC) is implementing the so called Digital New Deal Program to employ the technologies of the 4th Industrial Revolution to reinvent the corporation's safety management and work.

KDHC is activating KDHC-style Digital New Deal Program based on data, AI, IoT and contactless technologies of the 4th Industrial Revolution to cope with the spread of the novel coronavirus and changes of the power generation environment.

Initially, KDHC plans to make heat demand predictions by standardizing big data on the corporation's management activities.
To this end, the corporation will build on a data standardization system to manage and secure quality data being produced for its management activities.

Kan Hong-jin, head of KDHC's information system division, said, "Our corporation is supplying heat and electricity to districts by operating combined cycle power plants that generate heat and power."

As precise heat demand predictions and economic heat production are important, he said KDHC plans to utilize big data-based system in the company's core business areas.

KDHC said the big data platform buildup project will enable AI-based heat demand predictions. In that case, it will allow the corporation to predict heat demand based on real-time sale amounts and establish heat production plans in a more precise fashion.

The corporation also plans to introduce the technologies of the 4th Industrial Revolution in the safety management of heat transportation pipelines.

KDHC developed an early heat demand-supply crisis warning system based on big data and began to operate it last October. The corporation has set up a preemptive response regime to cope with a crisis to take countermeasures and prevent accidents by finding emergency situations such as heat demand and supply crises as soon as possible.

KDHC's integrated operation center can issue advance warnings by detecting and analyzing information on the operation of heat supply equipment and safety-related equipment.
The center's major tasks involve the stoppage and breakdown of heat production equipment, lower water levels of the heat storage tank, pressure changes of heat transportation pipelines and supply pipeline pressure in vulnerable areas. The corporation has built up heat supply pipeline networks stretching 2,000 km across the nation to supply district heat to 1.6 million households.

KDHC now operates a thermal imaging system using drones to detect geothermal heat of heat supply pipelines stretching across the nation as soon as possible.

The corporation is expanding the monitoring sections of heat supply pipelines using IoT technologies. Starting last year, KDHC is operating an IoT-based concentration monitoring system with 13 manhole monitoring equipment pies and 100 real-time temperature detection holes.

KDHC is in a process of reducing employees' simple manual work by introducing AI technologies. The corporation plans to raise work productivity by automating less value-added work such as data search via the Internet in the wake of the introduction of the 52-hour workweek system.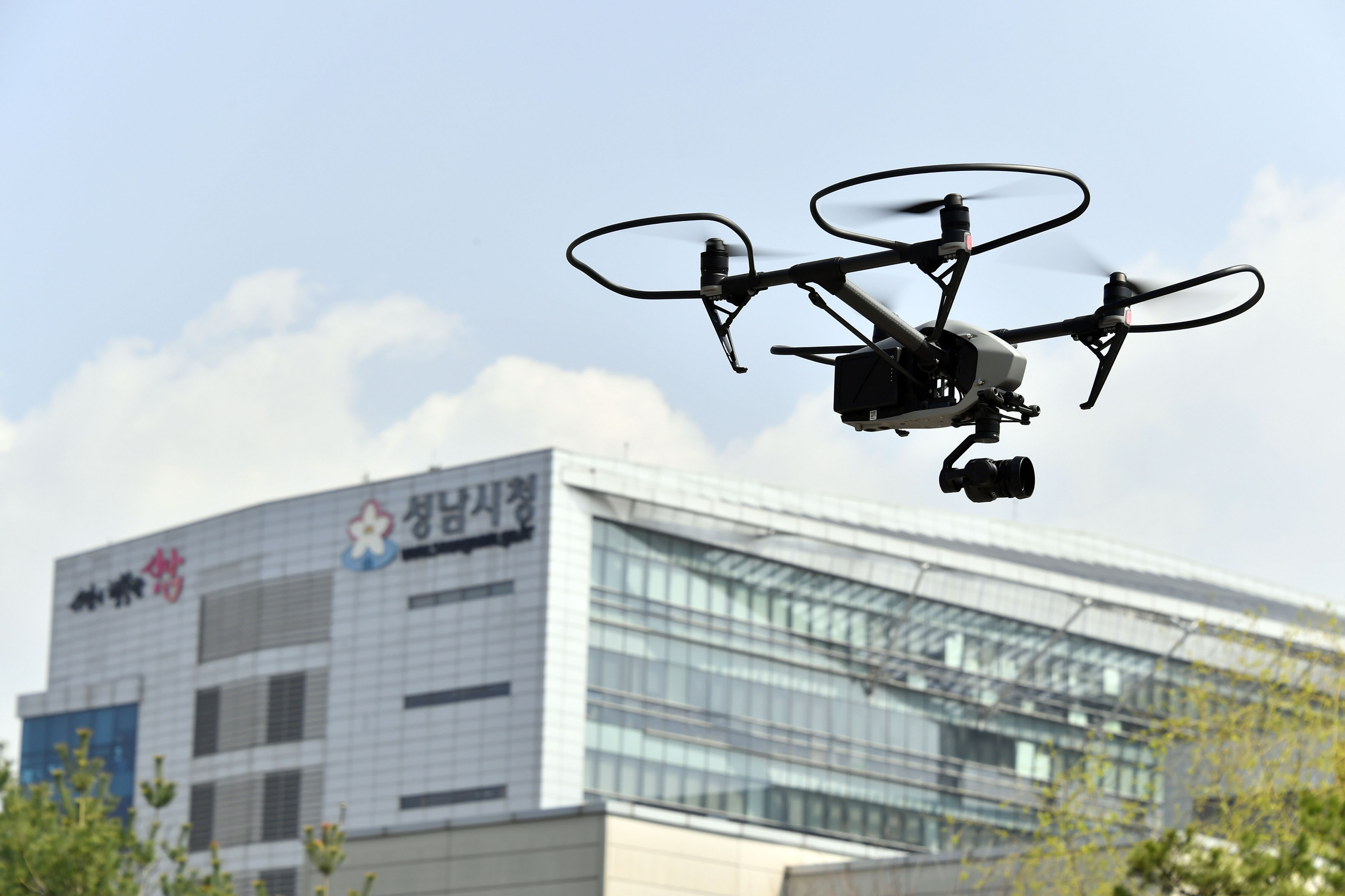 KDHC and Seongnam municipal government are utilizing a drone to ensure safety of heat supply pipelines.