Will launch "Angry Chapaguri Big Bowl" and "Chapaguri Big Bowl" for consumers around world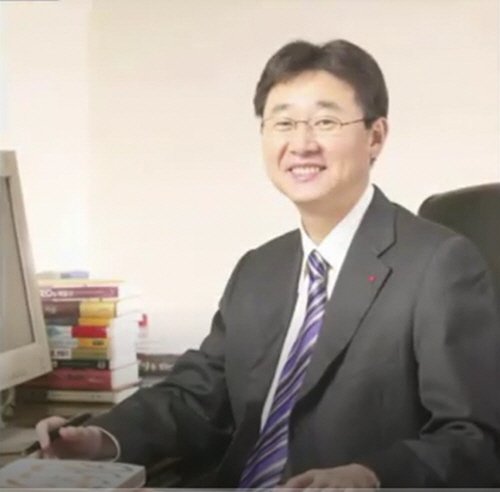 Vice Chairman Shin Dong-won of Nongshim Group. (Photos: Nongshim)

With the global economic downturn expected to accelerate due to the spread of the novel coronavirus, Korean food companies are forced to make changes in their strategies. Nongshim, the nation's No. 1 instant noodle maker, plans to raise the stature of Korean food for people around the world on the back of the popularity of the film "Parasite".

Nongshim's move comes amid an industry paradigm that has changed since the outbreak of the COVID-19 virus.

Experts forecast that competition will intensify among food companies as they need to respond to the global economic situation that has changed since the outbreak of the COVID-19 virus.
They made the prediction at the 8th Seoul International Food Forum at Conrad Hotel in Yeouido, Seoul on April 16.

"Consumer demand for simple and healthy food will ramp up," said Lee Yong-jae, managing director of the International Business Division at Nongshim. "After the novel coronavirus crisis, the global economic slowdown and increased uncertainties will fuel competition for consumption creation among food companies."

Nongshim plans to focus on increasing local demand through maximum production in order to respond to the COVID-19 crisis. In addition, it plans to expand its sales in local markets by joining major distribution networks.

Currently, Nongshim's global strategy is centered on the steady seller Shin Ramyun.

Since Shin Ramyun's launch in 1986, it has posted 32.5 billion units in sales through 2019. If all the noodles of Shin Ramyun which has been sold so far are connected, they would circle the globe 4,625 times.

"Nongshim started exporting in 1971. In the year, we posted only $300,000 in overseas sales. But last year, our overseas sales jumped to $800 million in 2019," Lee said. It is more meaningful because products with the same tastes and packages are sold overseas."
Nongshim's strategy is to continuously raise awareness overseas through products based on traditional K-food such as "Doongji Naengmyeon (Cool Noodle)," "Yukgaejang Ramyun (Hot Spicy Meat Stew Noodle)" and "Kimchi Ramyun."
Some of popular Nongshim products. (Photos: Nongshim)

In fact, Korean Ramyun is enjoying a sharp spike in exports despite the COVID-19 crisis. According to the Korea Customs Service, in 2020, the export volume of Korean Ramyun amounted to $37,381,000 in January, $4,2643,000 in February, and $52,075,000 in March. This did not include the amount produced by Nongshim in overseas countries.

The COVID-19 crisis is fueling the consumption of food at home. Accordingly, people are eating more Ramyun.

Recently, Nongshim is expanding its global strategy centering on "Neoguri" and "Chapagetti." This is because the Academy award-winning film "The Parasite" has led people to pay much attention to so-called Chapaguri (Chapagetti + Neoguri) as a major character enjoy Chapaguri in the movie. In fact, it is not a big challenge to find interesting videos about how to make Chapaguri.

In recent months, Chapaguri has risen from a simple mixed Ramyun between Chapagetti and Neoguri to a cultural icon that informs Korea in the world. In short, Chapaguri was the world's hottest food earlier this year.

This Chapaguri craze led to the launch of an actual product. Nongshim announced that it will gradually release Chapaguri to the global market starting in Korea on April 21, two months after receiving the attention of the world along with the Korean movie "Parasite" which took home four Oscar trophies.

By taking into trends of preferring spicy taste among young people who mainly consume container noodles, Nongshim will launch "Angry Chapaguri Big Bowl," which features a spicy taste in Korea and "Japaguri Big Bowl," which is the original.