Financial product have become popular via word-of-mouth among those who want to give stocks to children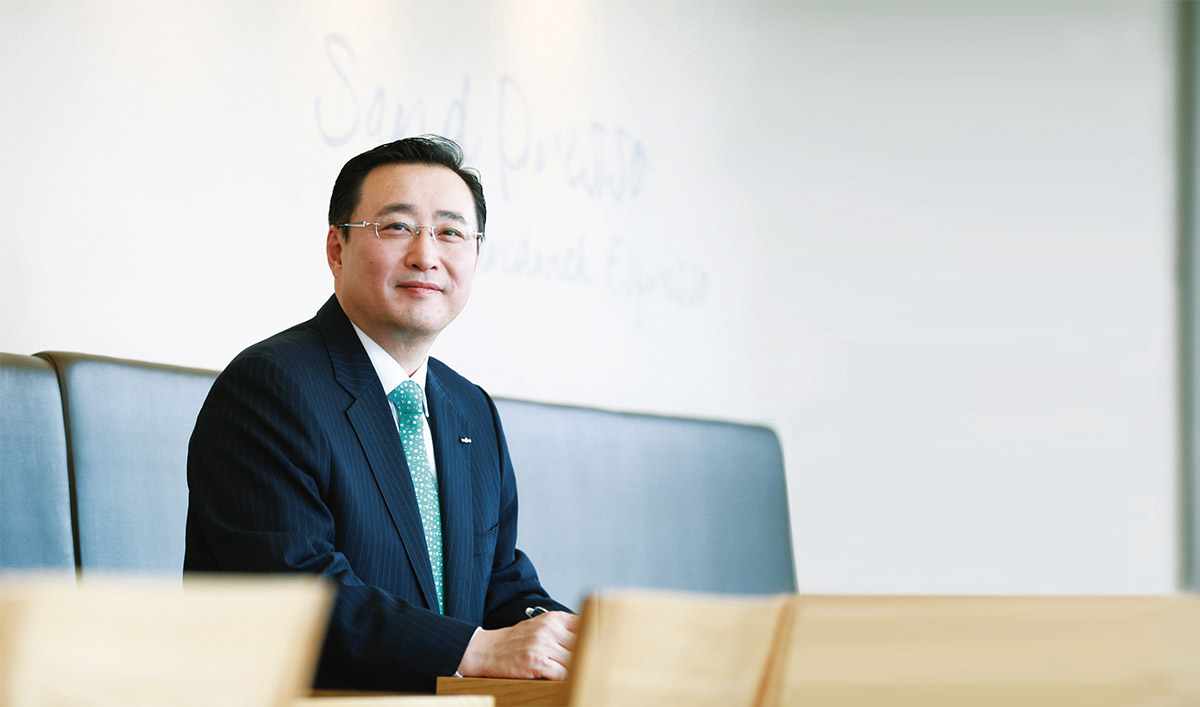 Korea Investment Holdings Chairman Kim Nam-goo. (Photos: Korea Investment & Securities)
Korean stock prices have hovered lower of late in the wake of the coronavirus pandemic. As stock prices have shown signs of rising, more and more people are paying attention to "online financial gift coupons" in which they buy shares via mobile devices after exchanging mobile gift coupons.

Korea Investment & Securities (KIS) has recently released a mobile financial gift coupon in which people can purchase stocks, funds and drawn bills. Clients can buy mobile gift certificates via Kakao Talk and give them to his or her acquaintances, and investors can invest stocks or funds with the money they get after registering mobile gift coupons with KIS' mobile app.

The financial gift coupon, released by KIS, has become a hit product.

A 10 percent discount lottery targeting 10,000 customers on a first-come-first-served basis was sold out on the day it was released.
Another 5 percent discount targeting 20,000 people also turned out to be a hit. Figures released by KIS showed that 70 percent of all customers who have restored their mobile gift coupons via KIS' mobile app were in their 20s and 30s.

KIS plans to launch in the second half of this year a service in which clients can buy overseas stocks by amounts of Korean won.
If it is released, for instance, a person who charges a 10,000 won gift certificate would be allowed to buy 0.03 Apple shares worth 10,000 won.
The service is expected to contribute to lowering stock market entry barriers for small stock investors.

Online transactions of gift coupons, such as financial products, had been banned in the past. The Financial Services Committee gave the green light for KIS to exclusively offer the mobile financial giver coupon service for two years as an innovative financing service.

Choi Suh-ryong, head of KIS's e-Business Division, said KIS will develop diverse innovative services ahead of others to make preparations for millennials' market entry. They will contribute to raising Korean individual investors' understanding of financing and invigorating the financial market, he said.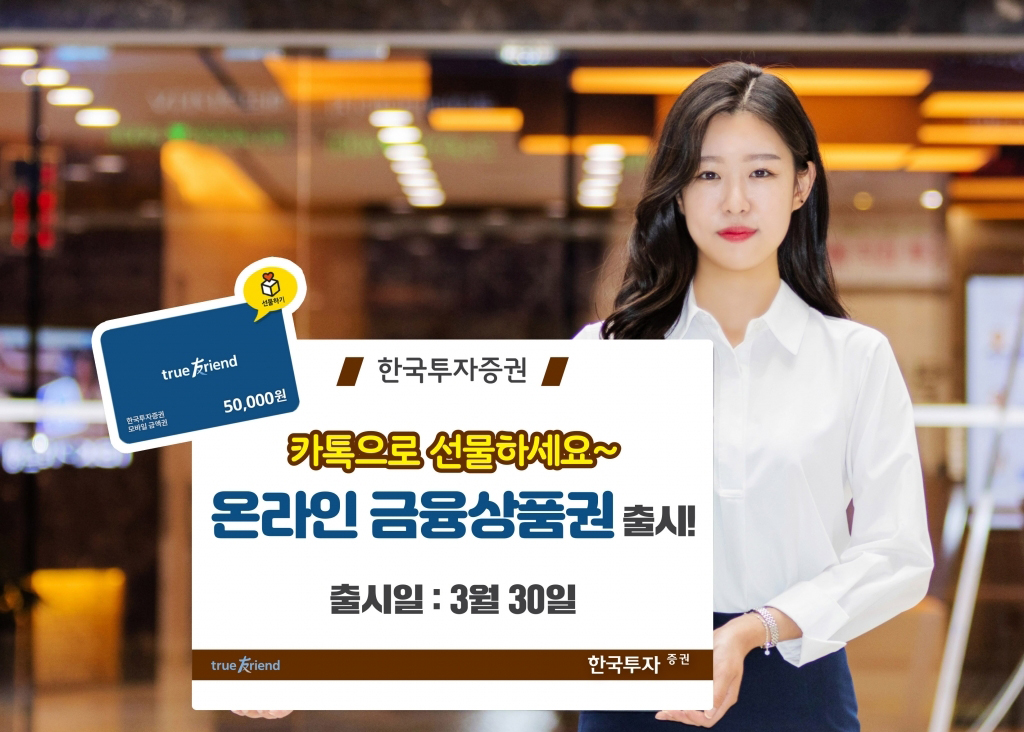 A woman makes a pitch for a mobile financial gift coupon in which people can purchase stocks, funds and drawn bills, released by Korea Investment & Securities (KIS).

About Korea Investment & Securities

Korea Investment & Securities, the flagship company of Korea Investment Financial Holdings, is leading the industry under the leadership of Chairman Kim Nam-goo.
Chairman Kim broke away from the existing securities firms' reliance on the brokerage business, and diversified Korea Investment & Securities' business into investment banking (IB), principal investment (PI), and wealth management (WM). The diversification laid the foundation for stable profit generation, even if volatility in the stock market expands.

Major securities firms have been diversifying their business, following the lead of Korea Investment & Securities.
In November 2017, Korea Investment & Securities was granted a short-term financial business license in addition to being designated as a major investment bank.

Thanks to this, the following year, the company established itself as a market leader in the bill market. Korea Investment & Securities' business performance has been at the highest level in the securities industry.
In 2019, it posted 865.3 billion won in operating profit and 70.99 billion won in net profit, the largest-ever earnings in the Korean securities industry.

At the end of last year, Korea Investment & Securities' equity capital arrived at 5,458.5 billion, growing by one trillion won in a year.

Chairman Kim's goal is to make Korea Investment & Securities the best securities company in Asia. He has concluded that Korea Investment & Securities has a bright future, as the Asian economy had been growing rapidly until recently.

Currently, the company is expanding its market by operating subsidiaries in Hong Kong, Vietnam and Indonesia.