Will hold the "Starting with Tree" Event for all customers of "Mobile Stock Trade Tree Service"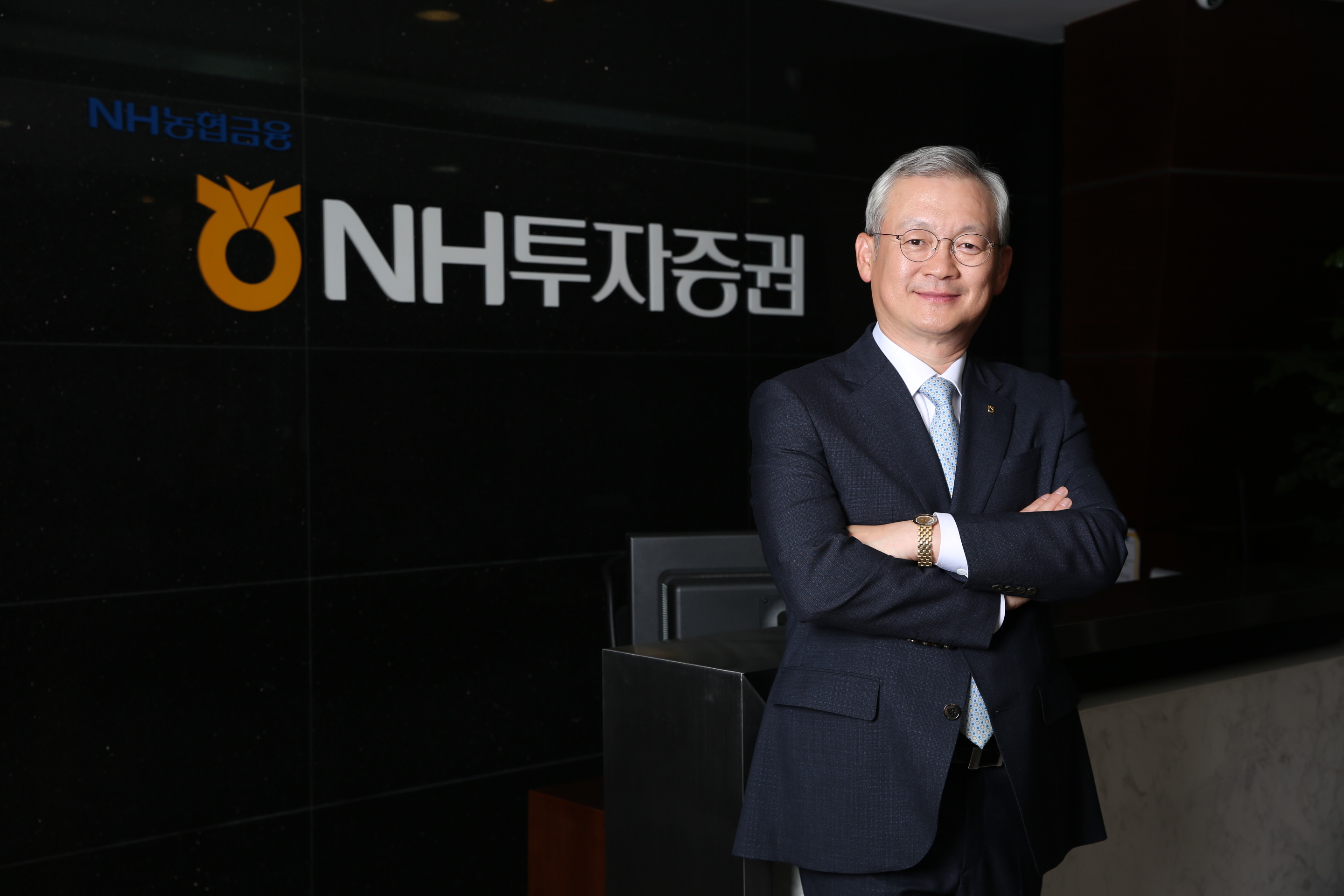 Chung Young-chae, CEO of NH Investment & Securities. (Photo: NHIS)
NH Investment & Securities is on its way to investing about 10 trillion won in a natural gas pipeline in the UAE with foreign investment institutions.

According to the investment bank (IB) industry on May 17, NH Investment & Securities was selected as a preferred bidder to acquire a 49 percent stake in a natural gas pipeline from the UAE's state-run oil company Abu National Oil Corporation (ADNOC).

International investment institutions such as the US Private Equity Fund Global Infrastructure Partners (GIP) and the Government of Singapore Investment Corporation (GIC) were selected in addition to NH Investment & Securities.
The deal is worth a total of $8 billion.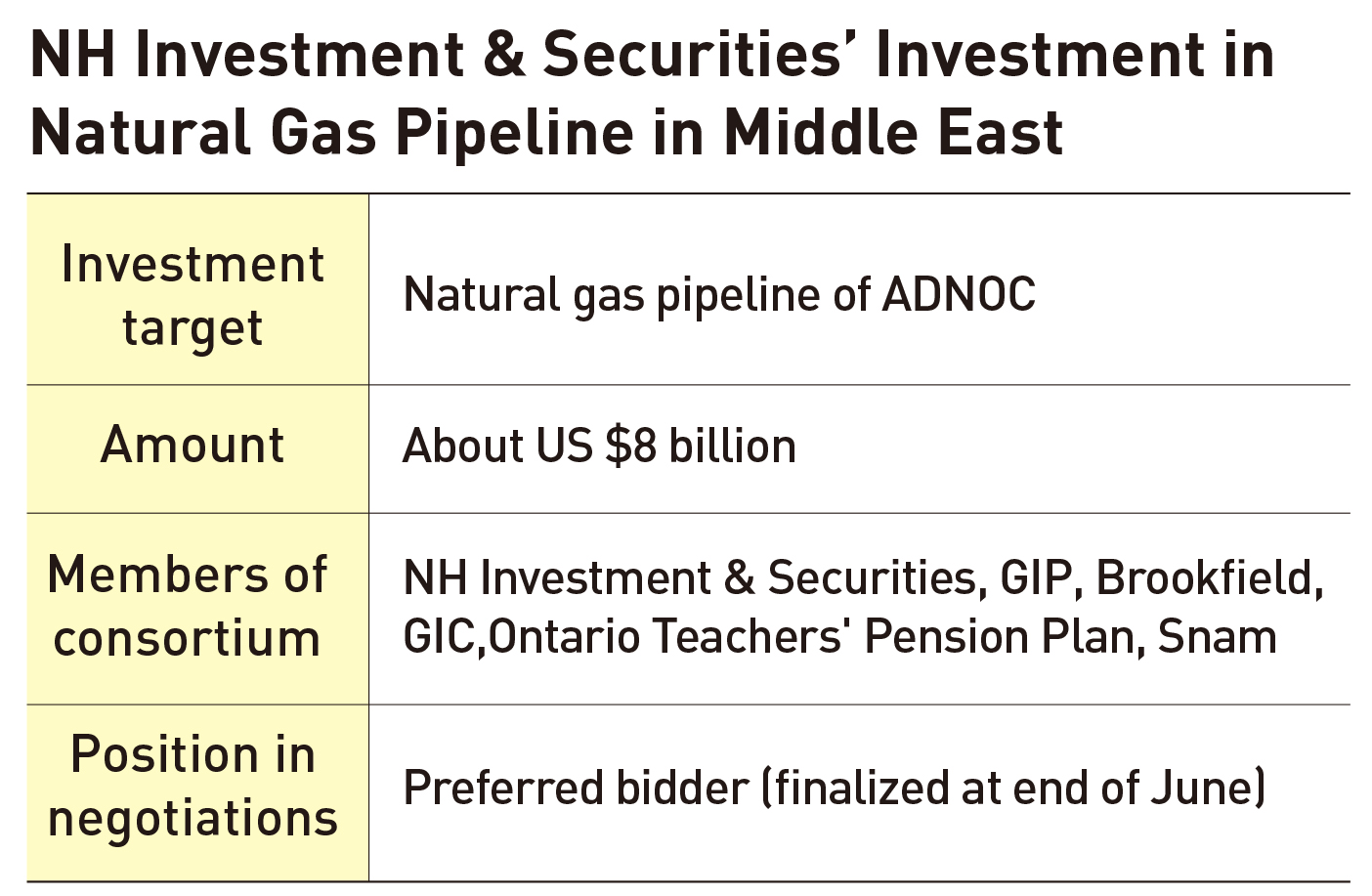 If the deal is completed, it will go down as the largest-ever infrastructure investment by a Korean securities company. However, the investment amount has not yet been finalized, so it is subject to change in the final negotiation process, industry sources say.

NH Investment & Securities plans to invest in a consortium such as GIP and GIC.

Nevertheless, investment industry insiders say it is positive that the company officially made it on the list of investors in the project. This is because few major Korean securities firms have participated in a mammoth-sized investment project. Investment by the IB industry have been sluggish due to the recent COVID-19 incident.

It is expected to be the world's largest infrastructure investment in 2020, and the largest ever infrastructure investment among infrastructure deals participated in by a Korean securities firm.

This deal was made by major oil companies in the Middle East such as ADNOC and Aramco responded to low oil prices, global oil industry experts said. Middle Eastern oil companies have a strategy to secure more money by selling lopsided assets such as crude oil or natural gas, and then invest them in other investment targets for more efficient operations.

In February 2019, ADNOC also signed a contract to sell 40 percent of the oil pipeline stake to global private equity funds, Kolberg Kravis Roberts (KKR) and Black Rock for $4 billion.
IB industry watchers expect the acquisition of the stake in the oil pipeline to provide stable profits in spite of the many uncertainties sparked by low oil prices.
When ADNOC sold some of its stake in the oil pipeline to KKR, it guaranteed stable minimum profits for 20 years.

In the meantime, NH Investment & Securities announced on May 19 that it will hold the "Starting with Tree" Event for all customers of "the Mobile Stock Trade Tree Service."
This event consists of lower overseas stock trade commissions and foreign exchange rates, the exemption of upfront fees for funds and special benefits in Korean stock trade commissions.

New overseas stock investors using Tree Application, or old customers who have not traded in overseas stocks in the past one year, will receive a discount rate of 0.09 percent in stock trade commissions and a preferential exchange rate of 95 percent by the end of this year.
They will be able to enjoy receiving investment consulting services for overseas stocks.

In addition, fund investors, both new and current customers, can invest all of their investment money into funds, without deducting the upfront commissions by July 31 for.
Those who became new customer of NH Investment & Securities for the first time can enjoy special lifetime benefits for stock consignment fee payment if they open accounts in Tree Application by the end of February of next year.