Vice Chmn. Ha's strategies on development of 5G content segment paying off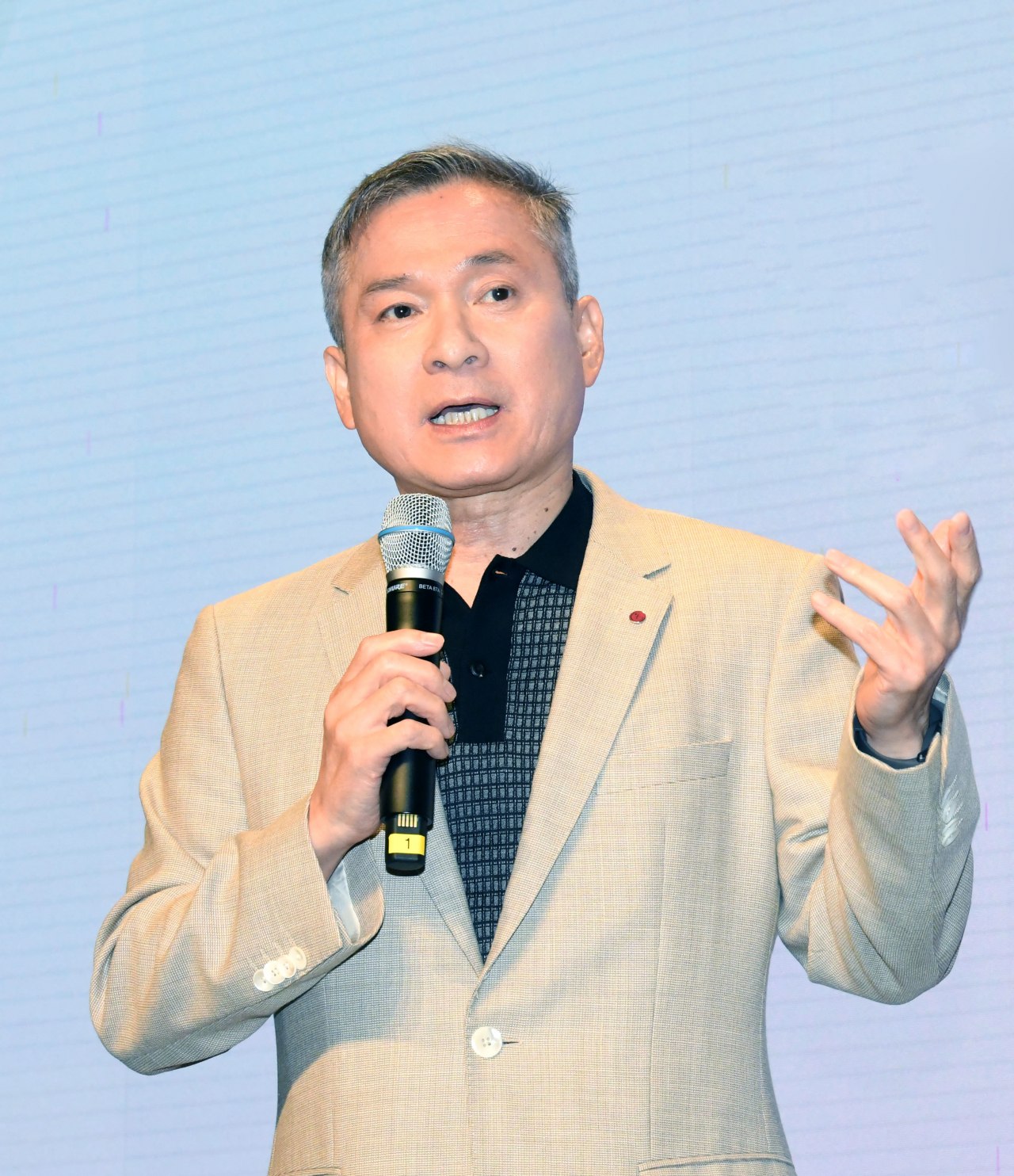 LG Uplus Vice Chairman Ha Hyun-hwoi.
LG Uplus will export 5G content to Japan and Taiwan. It is the third time that the telecom service provider has agreed to supply 5G content since late last year when it signed deals to supply 5G content to China and Hong Kong.

LG Uplus has become the first Korean telecom service provider to achieve the feat of exporting 5G content worth a combined $10 billion (12.3 billion won) since Korea was first in the world to commercialize 5G telecom services on April 3, 2019.

Though Korean telecom service providers had made deals on technology tie-ups on 5G equipment and network, LG Uplus has become the first telco company to reap the fruits of 5G content exports.

Content industry sources said on April 26 that LG Uplus reached a deal with Japan's second largest telecom service provider, KDDI, and Taiwan's largest telecom service provider, Chunghwa Telecom, to supply VR content. Under the deals, LG Uplus will supply to KDDI and Chungwha Telecom K-pop content being offered through "U+VR" platform.
The deals were made available through teleconferences and emails to evade the spread of the COVID-19 pandemic.
Last October, LG Uplus succeeded in exporting AR and VR content with China's third largest telecom service provider China Telecom.
The Korean telco company struck a deal to supply VR content with Hong Kong's No.1 telecom service provider Hong Kong Telecom in March. KDDI with about 57 million mobile telecom subscribers bean to provide 5G services in March. Chungwha Telecom with more than 10 million mobile telecom subscribers is expected to launch 5G services in July.

The value of the four contracts signed by LG Uplus is estimated at around $10 million, business sources said. If deals now under negotiations with Southeast Asian and European telecom service providers are successfully completed, the export figure is predicted to top $20 million.

The U+VR platform, the underpinning of the exports, allows mobile subscribes to experience more than 1,500 VR content like K-pop performances, games, comics, live sports programs, movies and travel, which boast 4K ultra-high definition (UHD).
To this end, LG Uplus has employed advanced core technologies such as VR live broadcasting, multi-view, and time slicing. an AR studio, the first such one in Korea, built by LG Uplus, has so for produced about 1,700 AR content works.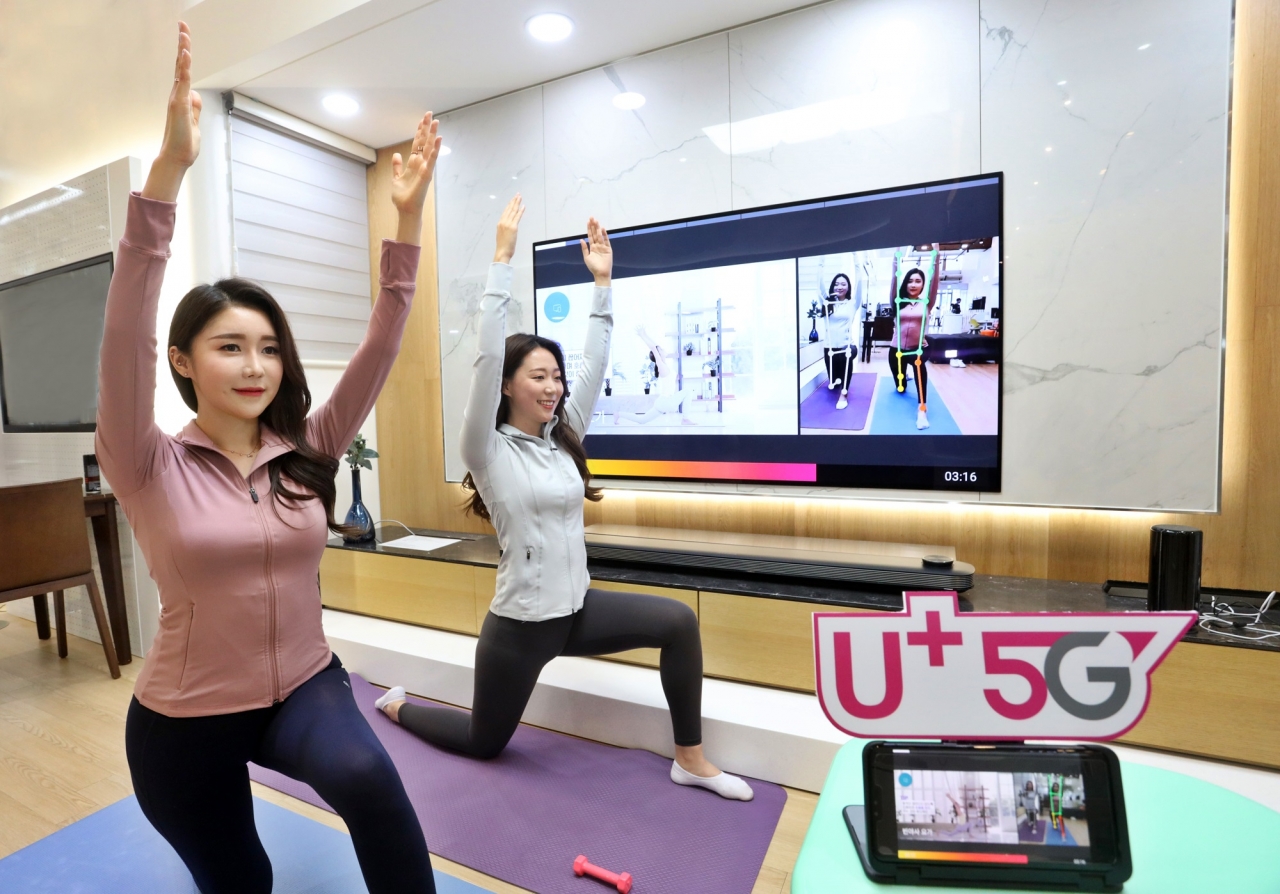 LG Uplus offers AI home training service in cooperation with Kakao VX. (Photos: LG Uplus)

LG Uplus's exporting 5G content is owed to LG Uplus Vice Chairman Ha Hyun-hwoi's strategies and globalization vision. Korean three telecom service providers have set their own mainstay segments following the commercialization of 5G services. SK Telecom has focused on AI and e-Sports, while KT has target B2B markets.

LG Uplus has attached priority to the development of the 5G content segment at an early stage. Vice Chairman Ha has been taking stock of matters related to the 5G content segment and received frequent briefings on the current situation of the segment.
The telecom service provider accumulated 5G content production technology and knowhow through tie-ups with Google as well as Korean and foreign startups. An export team inaugurated under the direct control of the CEO has been launching a global sales promotion.

LG Uplus has been benefiting from its first entry into the 5G content market.

LG Uplus has become the Korean telecom service to have secured the largest number of AR and VR content products. Korea is the sole country to offer 5G telecom and content simultaneously. Foreign telecom service providers are rushing to make a "love call" to LG Uplus ahead of launching 5G telecom services and offering 5G content.

Last year, over 30 global telecom service providers including America's AT&T, Britain's Vodafone, and Finland's Elisa toured LG Uplus to experience its 5G telecom services and 5G content.