Chairman of CJ Group and Korea Chamber recognized for leadership to work for the interest of member firms
Chairman Sohn Kyung-shik of Seoul Chamber of Commerce and Industry who was named to service another three-year term at the chamber's board meeting on Feb. 24 in Seoul. Chairman Sohn was also appointed to serve another term at the Korea Chamber of Commerce and Industry recently.
The Seoul Chamber of Commerce and Industry reelected Chairman Sohn Kyung-shik to serve another term at its regular conference on Feb. 24 by a 20-man vice chairman's group including STX Group Chairman Kang Duk-soo.
The chairman of CJ Group, who also is the chairman of the Korea Chamber of Commerce and Industry (KCCI), was elected in November 2005 as the top executive of the chamber for the first time and has now been named to serve another three-year term as the chamber's 21st chairman.
Chairman Sohn said he will do his best to give member firms the opportunities to fight off the economic slowdown triggered by the European debt crisis and recover their desire to carry on with their businesses as they want to. He said he will do his best to help the economic recovery and at the same time represent the chamber's rights and interests, by fully taking charge of the chamber's capability so that it can do all it can for its member firms.
Sohn's reelection has to do with his outstanding work for member firms during the economic crisis set off by the European debt crisis by playing the role of a bridge linking the government and the chamber.
In recognition of his remarkable job as head of the chamber, he was named as chairman of the National Competitive Power Strengthening Committee for the first time as a civilian, devoting his time to reforming regulations and easing anti-business sentiment across the country and spreading at the same time, ethical management and corporate social responsibility.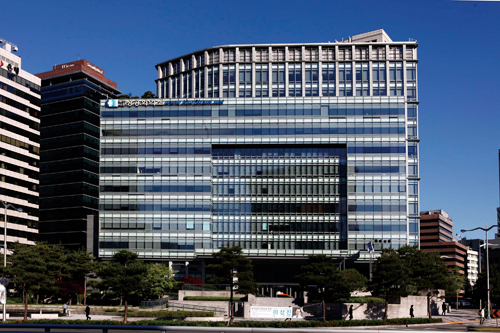 Other elected officers of the chamber included standing vice chairman Lee Dong-kun and non-standing vice chairmen Chairman Park Yong-man of Doosan Group; Vice Chairman Kang Ho-mun of Samsung Electronics; Vice Chairman Lee In-won of Lotte Group; Vice Chairman Kim Ban-sok of LG Chem; Chairman Lee Woon-hyung of SeAh Steel; President Ha Sung-min of SK Telecom; and Chairman Kim Young-dae of Daesung Industry, among others.