Shinhan Life Celebrates Its 30th Anniversary while Vowing to Sharpen Competitiveness
Shinhan Life Insurance and Orange Life will be merged on July 1, 2021 to take advantage of synergies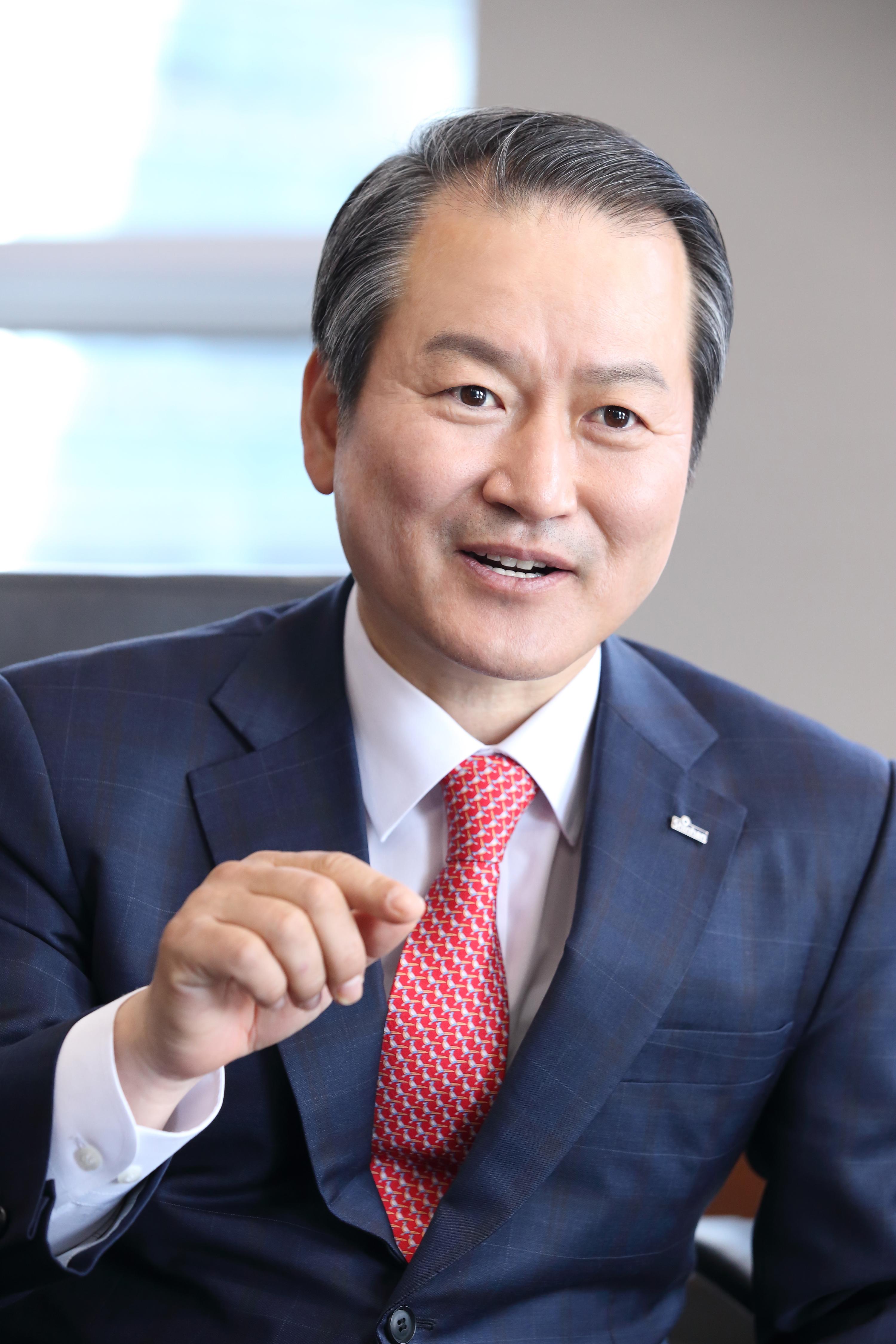 Shinhan Life Insurance CEO Sung Dae-kyu.
Shinhan Life Insurance expressed its will to secure differentiated competitiveness in order to take off as a leading company, marking the 30th anniversary of the foundation.

Shinhan Life Insurance held its anniversary ceremony through a teleconferencing system and various events on March 23 for the purpose of joining the nationwide social distancing campaign. It has also utilized a home working program.

Shinhan Life Insurance started its first business day on March 23, 1990, growing into a company with 34 trillion won in assets. The life insurer explained that it has achieved extraordinary results by overcoming unfavorable conditions as a latecomer in the Korean life insurance industry.
It is continuing its external growth through strategies that are one step ahead of competitors, such as diversifying sales channels and introducing a branch system for the first time in the Korean life insurance industry.

Last year, the company was selected as a life insurer for consumer-oriented management and won the Presidential Award, the highest honor granted by the government.
It has been steadily recognized for its managerial stability, winning the highest grade of "AAA" for 12 consecutive years in an insurance money payment capacity evaluation conducted by a credit rating agency.

In addition, Shinhan Life Insurance has declared 2020 as the first year of its leap forward a leading company and set a strategic goal to become a company that provides differentiated benefits that can be recognized by customers and employees by sharpening its own competitiveness.

First, Shinhan Life Insurance plans to focus on developing market-leading products and services that increase customer value. It is preparing a sales strategy that can analyze customer needs and develop products that can satisfy customers and boost operational efficiency by considering the characteristics of each sales channel.

It will also enhance asset management efficiency based on financial soundness to modernize its risk management system by strengthening the management of soundness indicators, such as the K-ICS System and RBC ratio.

Moreover, Shinhan Life Insurance will continue to build systems and infrastructure based on insurance technology to strengthen future growth engines that create new value.
The company plans to strengthen its competitiveness in digital marketing by expanding its customer base using new digital technologies such as a healthcare platform, the establishment of AI system, and the expansion of big data.

"Our workers have significantly contributed to making Shinhan Life Insurance what it is today by making colossal efforts," said Sung Dae-kyu, president of Shinhan Life Insurance, urging employees to come together for the next 30 years.

In commemoration of the anniversary, Shinhan Life Insurance published a book about its 30-year history that describes challenges for Shinhan Life Insurance and its dedication. The book has been produced in an e-book format for easy access for people regardless of time and space.

In the meantime, the Shinhan Financial Group decided to merge Shinhan Life Insurance and Orange Life. The Shinhan Financial Group designated July 1, 2021 as the marriage date of the two insurers during a meeting of the NewLife Promotion Committee on the afternoon of March 30.

Experts in the insurance industry say that huge positive synergies will be generated out of the merger between Shinhan Life Insurance and Orange Life since they have their respective differentiated strengths in sales channels such as TM channels, FC channels, health insurance, and variable insurance, and main products.

The completion of the union between the two companies will help the Shinhan Financial Group have a top-tier insurer which will be the third largest in terms of net income and have the highest capital adequacy in the Korean life insurance industry.

In addition, the merger will give the Shinhan Financial Group strong new growth momentum in the non-banking sector. The Shinhan Financial Group aims to grow into "a world-class financial group" by harnessing its strengthened insurance business.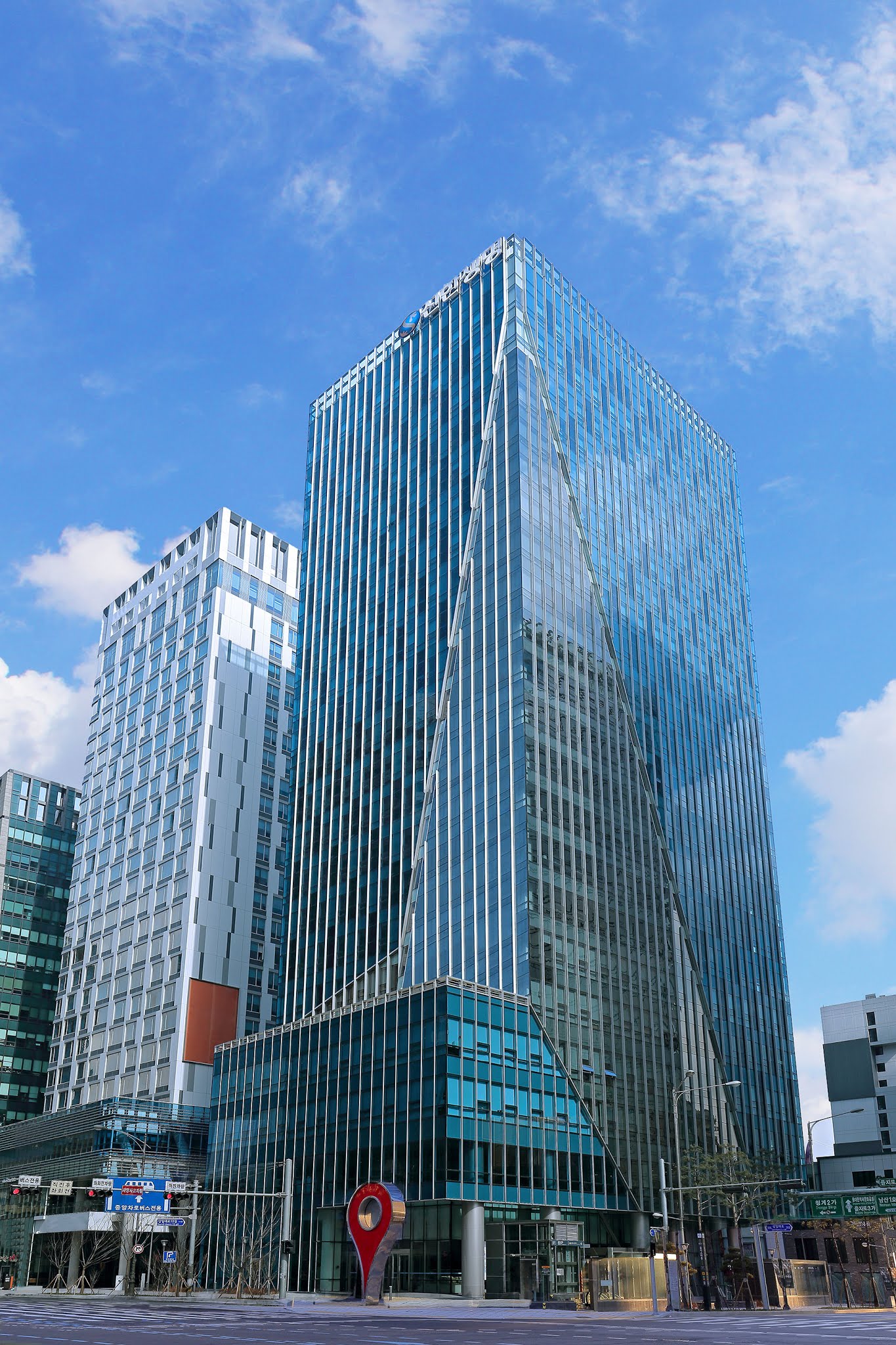 A view of Shinhan Life Insurance Headquarters in Jung-gu, Seoul. (Photos: Shinhan Life Insurance)