Acquires 100 percent stake Prudential Life Insurance for 2.265 trillion won; will likely enable KB Financial Group's life insurance business to join the top 10 insurers in Korea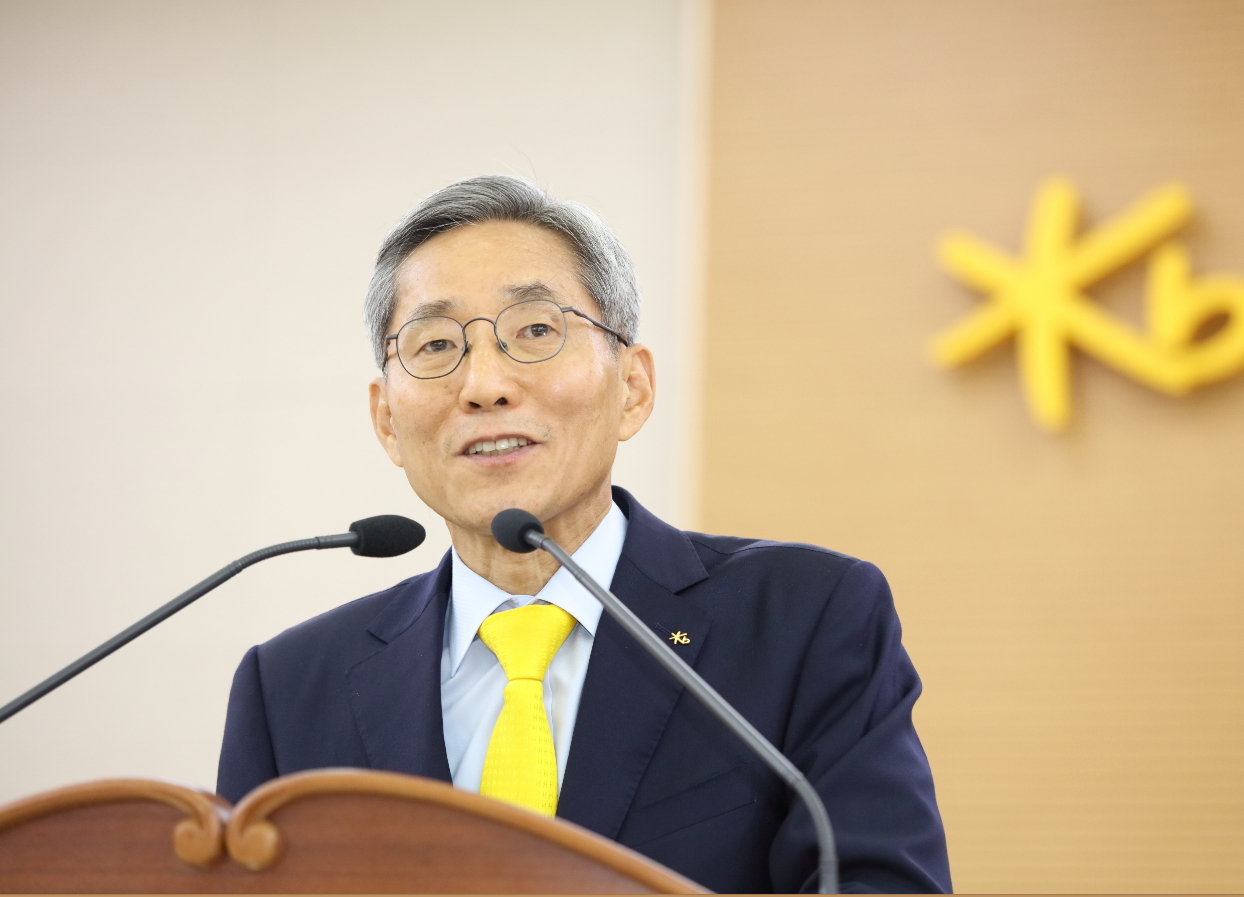 Chairman Yoon Jong-kyoo of KB Financial Group. (Photo: KB Financial Group)
KB Financial Group will acquire Prudential Life Insurance's Korean unit. The financial group held a board of directors' meeting on April 10 and approved its acquisition. KB Financial Group struck a sales and purchase agreement (SPA) to take over Prudential Life Insurance.

Under the deal, KB Financial Group will acquire a 100 percent stake in Prudential Life Insurance for 2.265 trillion won. The financial group offered the highest price among the three shortlisted bidders, including two Seoul-based private equity firms MBK Partners and Hahn & Company.

Prudential Life Insurance and Goldman Sachs, the manager of the sale of Prudential Life Insurance, preset the trading price based on corporate value evaluations according to the locked box date.
KB Financial Group was allowed to slightly raise its offer price, equivalent to be 0.8 times net asset value of Prudential Life Insurance.

Business sources said KB Financial Group's acquisition price of Prudential Life Insurance is more reasonable than Shinhan Financial Group's taking over Orange Life Insurance, which took place between 2018 and 2019.
At the time, Shinhan purchased Orange Life Insurance, formerly known as ING Life, for 3.257 trillion won, equivalent to 0.94 times in price to book value ratio (PBR). Compared only to the purchase price except the conditions of the Korean insurance industry, it means that KB Financial Group cost less than Shinhan Financial Group in acquiring an insurance company.

In particular, KB Financial Group is predicted to have less financial burden from its acquisition of Prudential Life Insurance since it had raised its capital adequacy ratio (CAR).
As of the end of last year, KB Financial Group saw CAR, also known as capital to risk asset ratio, standing at 14.5 percent, higher than other financial groups' figure ranging from 11.9 percent to 14 percent.

With its acquisition of Prudential Life Insurance, KB Financial Group is expected to strengthen the competitiveness of the life insurance business.
The combination of KB Life Insurance, with assets worth 9.8 trillion won, with Prudential Life Insurance, with assets worth 21 trillion won, will enable KB Financial Group's life insurance business to join the top 10 insurers in Korea.

U.S.-based Prudential Financial Inc. put its Korean unit on the block in 2019. The deal will mark its exit from the Korean life insurance market.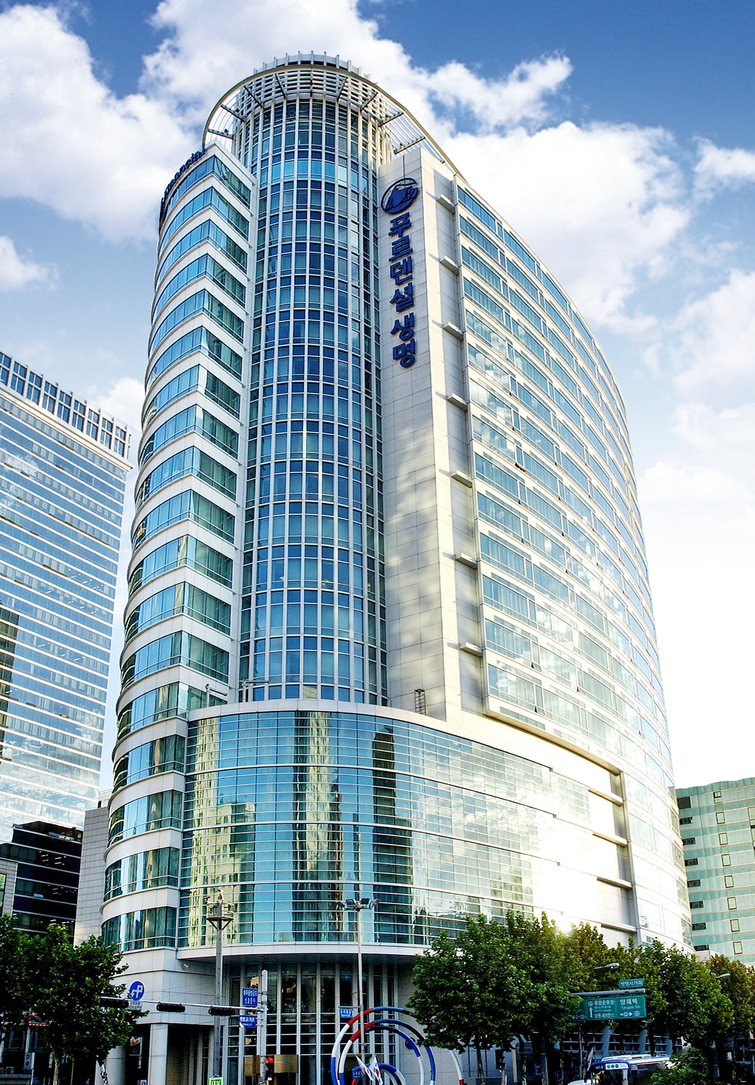 A view of Prudential Life Insurance Gangnam headquarters in Seoul. (Photo: Prudential Life Insurance)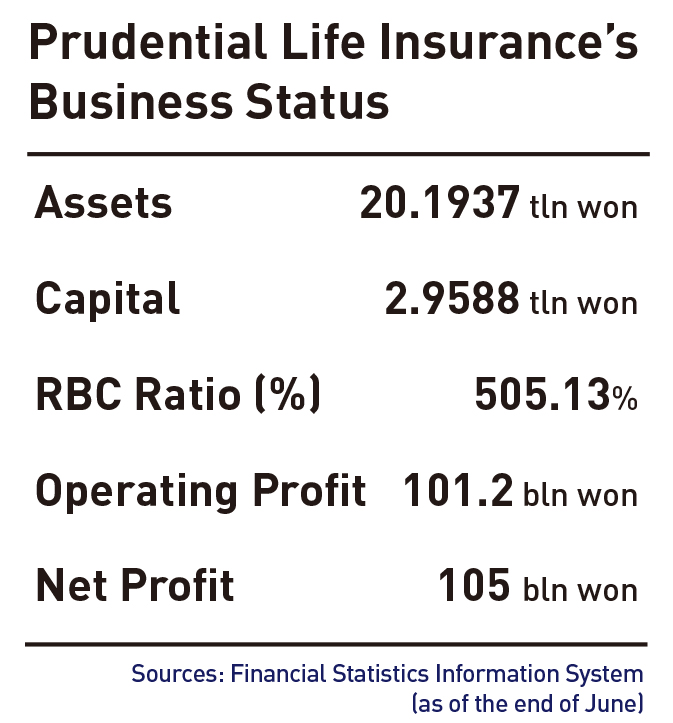 KB Financial Group to Extend Loans Worth 850 Billion Won to Small Businesses

KB Financial Group is actively engaged in efforts to provide financial support to help the nation overcome economic side effects of the spread of the novel coronavrisus.

The financial group inaugurated a groupwide emergence management committee designed to establish a swift response regime and speed up across-the-board financial support as the government raised its alert against the spreads of COVID-19 to the highest "serious" level on Feb. 23.

CEOs of the financial group's seven major subsidiaries and executives of the holding company are participating in the committee's meetings.

The financial group has come up with a package of comprehensive financial support such as provision of emergency operation funds, lowering loan interest rates, extending loan expiry, and delaying insurance premium payments and card bill payments to small businesses and individual customers, being buffed by economic fallout, caused by the virus pandemic.
KB Bank plans to provide financial support worth 850 billion won to mom-and-pop stores and small business owners grappling with economic side-effects of the pandemic.