Shinhan Bank President Jin Stresses 'Bold Challenging to Break Conventional Mold'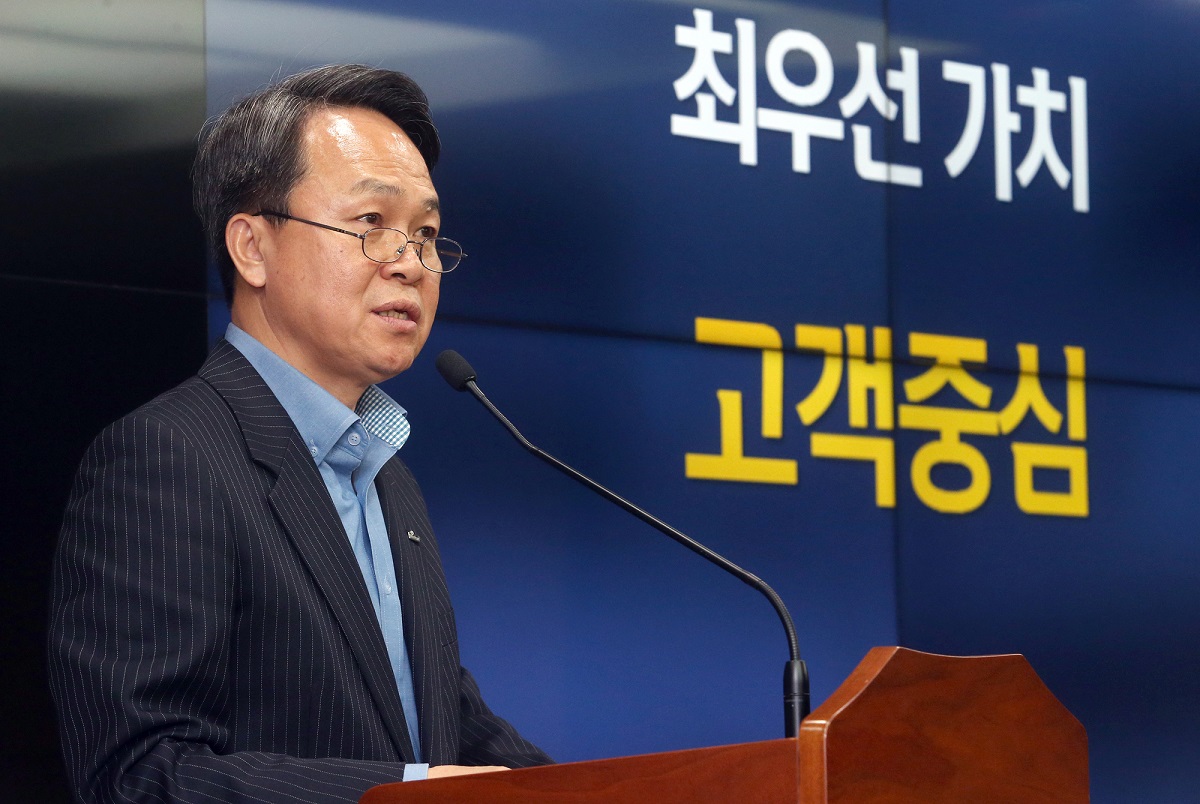 Shinhan Bank President Jin Ok-dong. (Photos: Shinhan Bank)
Shinhan Bank President Jin Ok-dong stressed the importance of bold decision-making to challenge old methods that have been verified, saying established business plans need to be continuously reviewed and reevaluated.

President Jin made the remarks while delivering a speech marking the 14th anniversary of the integrated Shinhan Bank, the merger between the two commercial banks Shinhan and Chohung, over an in-house broadcast on April 1. He called for further development without being stuck in the conventional work mold.

Shinhan Bank did not hold an anniversary ceremony in person due to social distancing measures in place to prevent the spread of COVID-19. Shinhan Bank was integrated with Chohung Bank. The predecessor of Chohung Bank is Hansung Commercial Bank, the nation's first commercial bank, established in 1897.

Shinhan Bank's acquisition of Chohung Bank has led to a repositioning of the institution to compete with KB Bank to become the nation's leading bank.

"Fourteen years ago today, the two banks, each with a different history, had met, setting a new milestone in Korean banking history," he said. President Jin called for creating opportunities to make a leap forward by overcoming hardships down the road.

As the novel coronavirus spreads globally, he said, standards of the banking industry like customer services, operation of channels, and risk management are to be changed. He stressed a need for paying attention to a situation in which non-contact consumption has become part of daily life.

Predicting that customers' demand for digital banking is set to rise, President Jin emphasized the importance of the creation of the "Shinhan Bank Way" to boost information sharing, nimble decision-making and aggressive execution. He also emphasized a "customer first" strategy.

President Jin, marking one year in office on March 26, said his bank continues to implement customer-oriented policies.

"Standards of the heart toward customers and society need to go over the conventional mold," he said. Shinhan Bank has to join forces in the government and financial authorities' emergency steps to cope with the fallout from the spread of COVID-19 and come to the aid of customers and neighbors who suffer hard times, he added.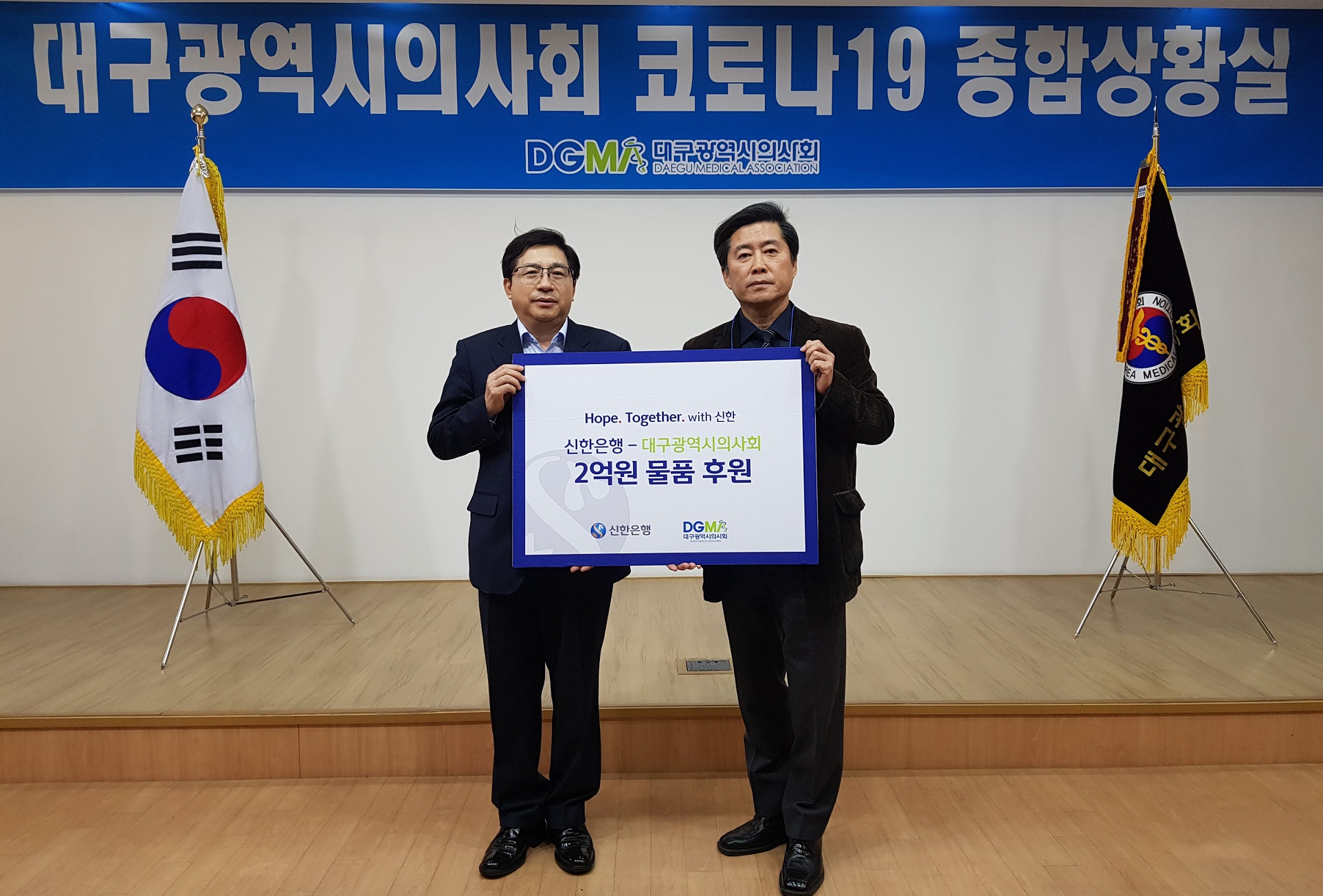 Jang Sung-duk, head of Shinhan Bank's Daegu-Gyeongbuk Headquarters, and Chairman Lee Sung-gu of the Daegu Doctors' Association pose after agreeing to provide medical supplies worth 200 million won and discussing ways of extending easy loans to medical personnel on March 6.

Shinhan Bank Sets Up 'Comfriend' Team to Help Small Business Owners Cope With COVID-19

Shinhan Bank inaugurated a "comfriend" team consisting of 130 officials in charge of loans to come to the aid of small business owners and self-employed businesses owners, who are facing hardships caused by COVID-19.

The team, established in February, is headed by Shinhan Bank Vice President Lee Jae-hak. Members of the team tour 150 Shinhan Bank communities to lend an ear to the voices of the field and carry out a fast-track loan screening process to small business and self-employed owners.